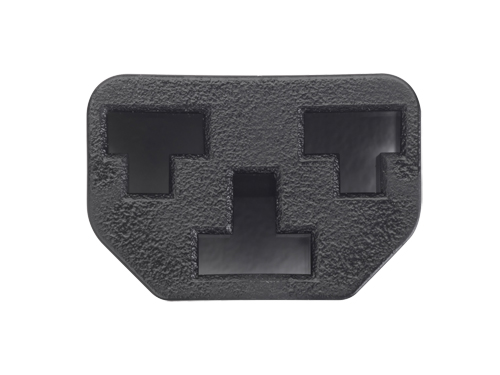 There's a lot to consider when determining the right power distribution unit for your
data center.
The distribution of power to IT devices and systems in data centers represents an ongoing quest for efficiency on the part of data center managers. Any energy savings they can achieve with these power-hungry systems is a win. Technologies being built into power distribution units (PDUs) are a data center manager's asset in that regard. This article touches on technological developments that are allowing PDUs to enable energy-consumption efficiency.
Basic capabilities
In a broad overview of PDU types, Tripp Lite explains, "A basic PDU is a dependable, space-saving, cost-effective way to deliver power to wiring closets, server rooms and equipment racks from a UPS system, generator, or utility wall outlet. It complements the benefits of a UPS system by adding more outlets than are provided by a UPS, to essentially convert a single high-amperage UPS outlet to multiple low-amperage PDU outlets."
The company then explains that what are referred to as smart or intelligent PDUs can be divided into three categories: metered, monitored, and switched.
"A metered PDU can locally monitor load level and avoid potential overloads with a built-in digital current meter while offering reliable, rack-mount, multi-outlet, single- or three-phase power distribution from any protected UPS, generator, or mains input power source.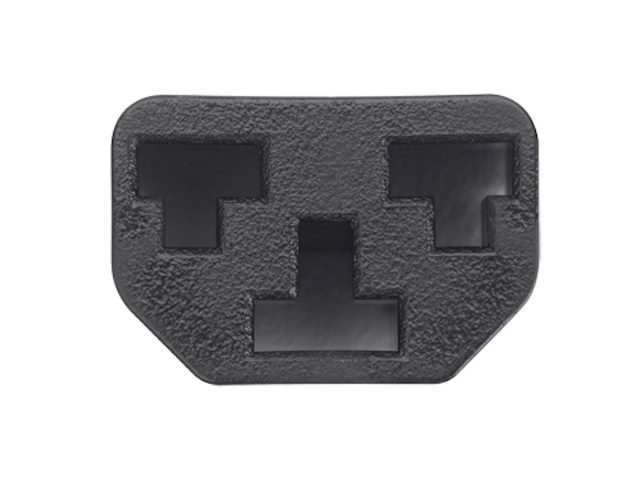 Server Technologies' HDOT Cx PDU features these C13/C19 combination outlets, which support the facility's changing power requirements.
"A monitored PDU goes one step further with its ability to remotely monitor single- or three-phase voltage, frequency, and load levels in real time via a built-in network connection," Tripp Lite further explains. "Output current consumption is displayed locally via a visual meter to warn of potential overloads before critical input sources become overloaded."
A switched PDU is an option "if you want the ability to remotely monitor, connect or disconnect your data center loads," the company adds. "A switched PDU can locally monitor load level and avoid potential overloads with a built-in digital current meter, as well as remotely control individual outlets for the rebooting of locked equipment to avoid costly service calls, custom power-on/power-off sequences and load-shedding of non-essential loads during blackouts to extend battery backup runtime for critical equipment. Unused PDU outlets can be electronically locked off to prevent the connection of unauthorized hardware. Built-in local digital display and remote web interface reports detailed voltage, amperage, and kilowatt output values per breaker bank/phase with additional reporting options for power unbalance percentage, IP address and optional sensor-based temperature and humidity data."
What to look for
In a "top 10 tips" document about PDUs, Siemon explains there are many considerations to make when choosing from among them. "PDUs, needed to power active equipment in racks and cabinets, come in all types of sizes and flavors—from horizontal rack-mounted PDUs and vertical PDUs to various levels of capacity and types of outlets, input and outlet voltages," the company says. "PDUs also come with varying degrees of intelligence for power usage and environmental monitoring, remote outlet control and other advanced functions."
The document's tips include recommendations to: rely on the expertise of design consultants and PDU providers; determine the amount and types of receptacles; avoid paying for features you will never use, but make sure you get the features you will use; check warranties; consider environmental monitoring; think about the need for remote access; and consider alarms.
In early 2018 the company introduced a line of PowerMax PDUs "that range from basic and metered to a full line of intelligent PDUs that deliver real-time power information with varying degrees of intelligent functionality," the company said. "Available in both single phase and three phase power for efficiently powering active equipment in today's data centers, UL-listed PowerMax PDUs feature a single input in a variety of currents and voltages. Multiple output options are available to distribute reliable 120V or 208V to rack-mounted IT equipment, ranging from 1.4kW to 15kW.
At the time of the products' introduction, Siemon product manager Peter Thickett commented, "The need to distribute reliable power to IT equipment and improve PUE [Power Usage Effectiveness], combined with the increasing number of data centers—from small- and medium-sized enterprise data centers to colocation facilities—is driving considerable growth in the PDU market. PowerMax PDUs meet a variety of power distribution needs for every level of data center, whether it's simply distributing reliable cost-effective power, collecting detailed power usage through outlet-level monitoring, or the ability to restart or shut down specific equipment with outlet-level control."
Legrand—a company with brand names like Ortronics and Wiremold, widely known for physical-layer connectivity and pathway support—also offers PDU products and technologies. In 2015 the company acquired Raritan, and in 2017 it acquired Server Technology. When announcing the Server Technology acquisition, Legrand emphasized it "is already present in the data center market through companies specializing in voice/data/image cabinets, in PDUs as well as KVM switches and their applications, and in preterminated solutions. The group thus rounds out its product offering in the buoyant data center market by adding Server Technology Inc.'s range of intelligent PDUs."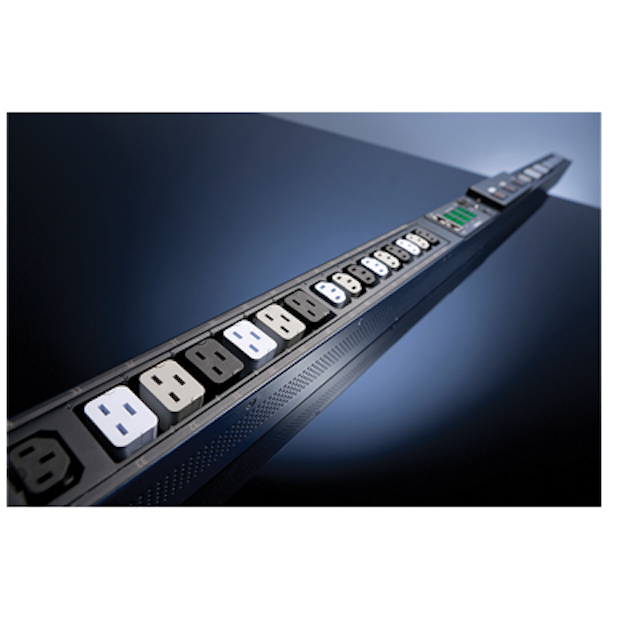 Built-in intelligence
Intelligent capabilities in PDUs also was the focus of a recent document authored by Chatsworth Products Inc. content specialist Brittany Mangan. She explained, "When properly deployed, the benefits of intelligent PDUs greatly offset the upfront cost investment. With today's technology advances, colocation providers are able to closely monitor and manage power, environmental conditions, and even control cabinet access through one appliance and interface. This allows colocation providers to gain visibility of power usage and trending, and helps to boost operational efficiency."
Mangan recommended considering the following features when evaluating an intelligent PDU: high temperature rating (they reside in the cabinet's hottest area), outlet-level monitoring (to identify server over- or under-utilization), outlet-level switching, DCIM integration, and electronic lock integration (providing the ability to remotely monitor and control cabinet access).
She also explains that a "novel approach … integrates intelligent PDUs with cabinet security. This capability allows colocation providers to bring customers up and running as quickly as possible." What Mangan calls the "cabinet ecosystem approach" views infrastructure, hardware and software as a single entity. The approach enables users to "remotely control access, standardize on footprint and airflow pattern, achieve savings through IP consolidation, [and] visualize critical conditions before they cause downtime.
"Deploying a cabinet ecosystem is much simpler and faster than selecting hardware and accessories from different vendors and integrating onsite," she stresses. "Some cabinet manufacturers offer a complete data center cabinet and power solution. This makes ordering, tracking and installation easier."

This metered PDU is part of Siemon's PowerMax product line, which contains a wide breadth of capabilities to meet the varying needs of different data center environments and systems.
Alternative approach
A different technological approach to power distribution incorporates characteristics of intelligent PDUs, but physically distributes the power differently. The Starline Track Busway from Universal Electric Corporation "is an overhead power distribution system, so there is no jungle of wires to obstruct airflow under the raised floor," the company says. "Another benefit to being overhead is there is no need to call an electrician to do wiring work when another server rack gets installed. Simply insert a plug-in unit into the busway anywhere along the continuous, open-access slot and drop power down where it's needed."
The plug-in units can be customized in terms of the number and type of receptacles, circuit breakers, drop cords, power monitoring, and other characteristics, Universal Electric says.
Starline Critical Power Monitor (CPM) "provides information when and where you need it," the company adds. "Locally, you can view data on the optional display. Remotely, many parameters may be read via the integrated web page." Facilities managers and data center managers can access information through a building monitoring system or DCIM. "Starline CPM may be configured to support a wide range of data center requirements," Universal Electric Concludes. "At the busy end feed, Starline CPM simplifies phase load balancing and tracking the total load. With Starline plug-in units, power and energy measurements are captured at the receptacle, giving data center managers the granularity of data necessary to make informed decisions."