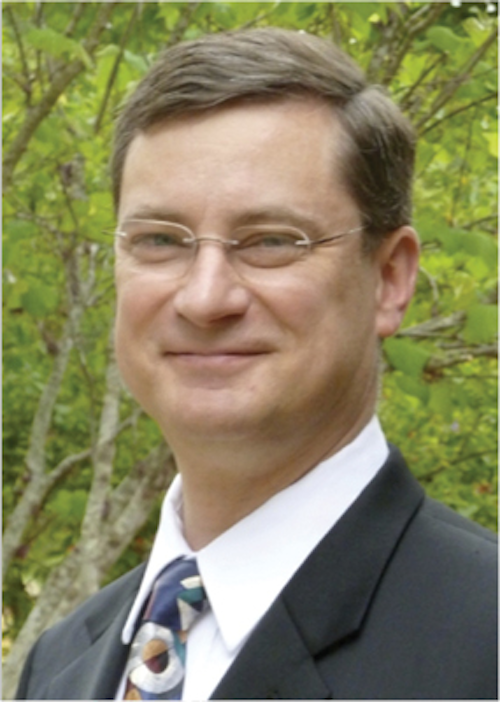 The Open Compute Project (OCP) foundation and board recently announced the appointment of Tom Anschutz and Aaron Sullivan to two-year terms as the OCP's Incubation Committee (IC) co-chairs. The OCP is a 501(c)(6) organization founded in 2011 by Facebook, Intel, and Rackspace. The foundation's stated mission is "to apply the benefits of open source to hardware and rapidly increase the pace of innovation in, near and around the data center and beyond." The OCP IC helps set the goals and strategic direction for the OCP community by encouraging open collaboration and driving the adoption of OCP hardware and embedded software. Owing to their diverse technical backgrounds and insights into technology verticals and industry trends, the OCP IC chairs advise on charter and project scope, as well as review all contributions submitted to the foundation.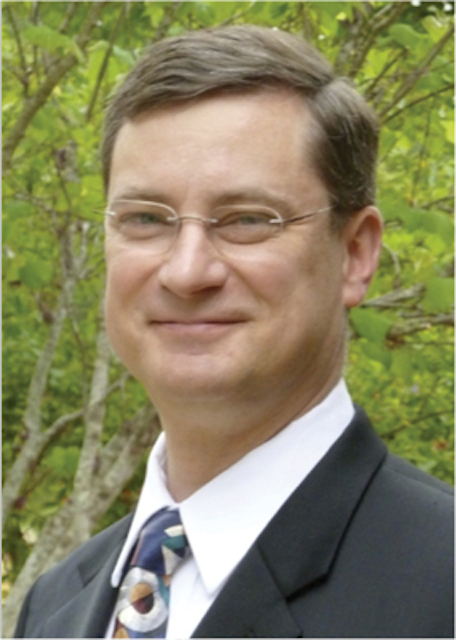 Tom Anschutz, distinguished member of AT&T's technical staff, and co-chair of Open Compute Project's Incubation Committee.
Tom Anschutz is a distinguished member of the technical staff at AT&T and has been serving as OCP's Telco IC lead for the past year, leading one of the fastest growing project communities at OCP. Anschutz has worked closely with the industry leaders within the project to help shepherd contributions such as the OCP's Universal Customer Premise Equipment (uCPE) and Edge routers. Per OCP, "In his role as a network architect, Tom is instrumental in the development of AT&T's software-centric network, and in progressing the key technologies that support it, i.e. SDN and NFV. He has been working on various network and data center architectures for most of his career, and has experience in product management and standards development, where he was named a distinguished fellow of the Broadband Forum." Anschutz has been granted more than 60 patents.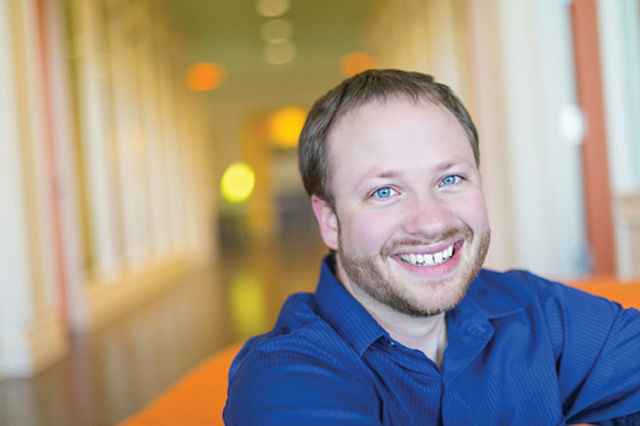 Aaron Sullivan, director of hardware engineering at Facebook, and co-chair of Open Compute Project's Incubation Committee.
Aaron Sullivan has served as a member on the OCP IC committee since late 2012 and has served in several leadership roles at OCP. Over the past 20 years, he has worked on security, networking, performance research, product development, and cloud infrastructure initiatives. Sullivan currently serves as a director of hardware engineering at Facebook. Prior to joining Facebook, he was a distinguished engineer at Rackspace, and led that company's development and deployment of OCP-based systems.
"We would also like to thank Amir Michael and Eran Tal who have faithfully served in these roles for the past few years and helped lead the foundation's momentum and growth to unprecedented growth globally," commented Rocky Bullock, OCP CEO.
A recent study by IHS Markit concluded that the market impact of OCP hardware (removing OCP board member companies to determine a more accurate assessment of market adoption) had exceeded $1 billion in 2017 and is expected to surpass $6 billion by 2021.
---
Bored silly: Must-see photos
Chris, an IT services staff member, sent in the following anecdote: "I work on a large college campus, and a boring contractor was hired (not by us) to install conduit into one of our buildings. About six months after they left, football season started and the stadium had no voice service. After some troubleshooting, our technician found the trouble spot. They had bored right through the middle of our 18-cell concrete-encased duct bank!"
Now it's your turn. Snap a photo of any notable cabling masterpieces or messes that you find on the jobsite, and send them to mattv@pennwell.com for inclusion on this page and/or in our Must-See Photo gallery at cablinginstall.com.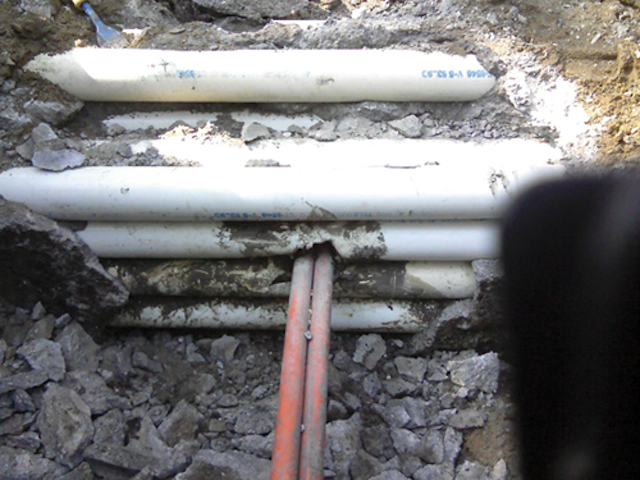 It's never a boring day on the job, especially when this happens