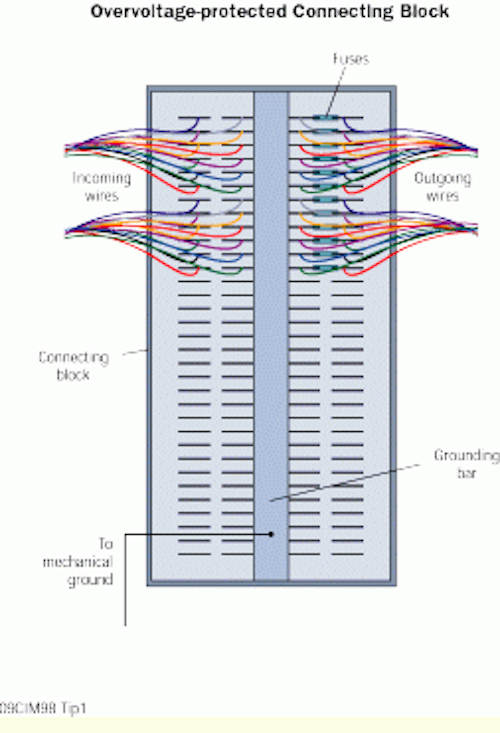 Charles R. Webb
Engelhard Corp.
Problem
Electrical surges, spikes, and overcurrents on data lines often damage or destroy modems, resulting in both downtime and additional expense.
Solution
Deploying a mini fuse link on each data line in the telecommunications closet will prevent modem damage in the event of an electrical disturbance. Rather than traveling on the data line all the way to the modem, the overvoltage will blow the fuse. In such a situation, downtime will be minimal because the only remedial action will be to replace the fuse.
Procedure
1) Terminate incoming and outgoing wire pairs to a connecting block.
2) Mount a grounding bar onto the connecting block.
3) Tie the ground bar to a mechanical ground.
4) Attach fuses to the clips that hold each outgoing wire pair.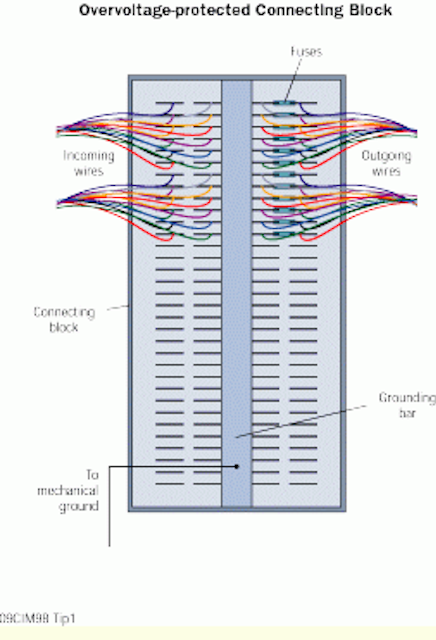 Click here to enlarge image
After you have punched down the incoming and outgoing wires, install fuses on the clips that hold the outgoing wires.
Charles R. Webb is a communications specialist with Engelhard Corp. (Seneca, SC).