Arlyn S. Powell, Jr.
In the four issues published in 1993, Cabling Installation & Maintenance was already highlighting some of the key issues that have had--and continue to have--great impact on the cabling industry. Two articles, for instance, discussed the pros and cons of the SC fiber-optic connector, and several more dealt with Category 5 unshielded twisted-pair (utp) cabling. One of the latter, "Category 5--Let the buyer beware," by Frank Mara of CommTran Consulting (Sandwich, MA), inaugurated a debate about the assets and liabilities of Category 5 cabling that is literally still going on.
Early issues of the magazine also covered fiber-optic and copper-wire test equipment, as well as cable-management and other kinds of software useful to cabling contractors and cabling-plant managers. One of the first installation case histories dealt with cabling done by the Tocco Corp. (Billerica, MA) for computer-peripheral manufacturer gcc Technologies (Bedford, MA). Another 1993 feature took an in-depth look at the disaster-recovery planning done by the telecommunications and data-communications departments of Carnegie-Mellon University (Pittsburgh, PA).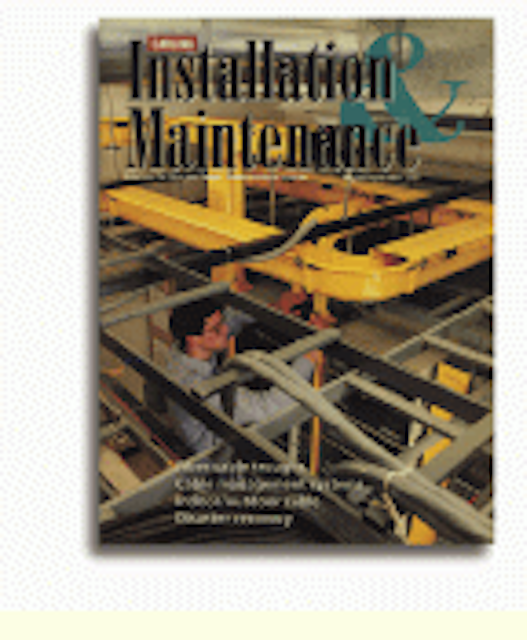 Click here to enlarge image
Paul Kmit of adc Telecommunications (Minneapolis, MN) works on a fiber-optic cable-trough system manufactured by his company. This photo appeared on the cover of the August/September 1993 issue.
A time capsule from 1993
Memorable thoughts
(quotations from articles published the year indicated that seem especially relevant today)
"Complete documentation of system performance is central to an effective installation and maintenance effort."--Tony Beam, then of Siecor Corp., now of amp Inc.
"Through direct involvement in the early phases of project design, installers can essentially become project team members."--Michael W. Kerwin, Corporate Connectivity Resources
"The downside of a centralized backbone approach is the vulnerability that results from everything being in one room."--Pete Bronder, Carnegie-Mellon University
Candidates for the CI&M Hall of Fame
(articles published the year indicated that were both groundbreaking and timeless)
"Installing high-performance utp cable" -- Lisa Bechtold, Berk-Tek Inc.
Historical oddities
(articles or quotations from the year indicated that remind us how much things have changed)
"The SC will be the connector of choice for upgrades and new applications."--George Lawrence, amp Inc.
The SC connector has never achieved wide acceptance in the cabling industry.--Ed.