Training, contest highlight 98 event
For the third consecutive year, bicsi (Tampa, FL) and PennWell (Nashua, NH), publisher of Cabling Installation & Maintenance, will cosponsor a training program and exposition to provide designers, installers, and end-users of communications cabling plants with information on the industry`s latest products, procedures, standards, and technologies. From Oct. 12-14, bicsi will host its Cabling Workshop and Cabling Installation & Maintenance will host Cabling Installation Expo `98 at the Georgia Int
Oct 1st, 1998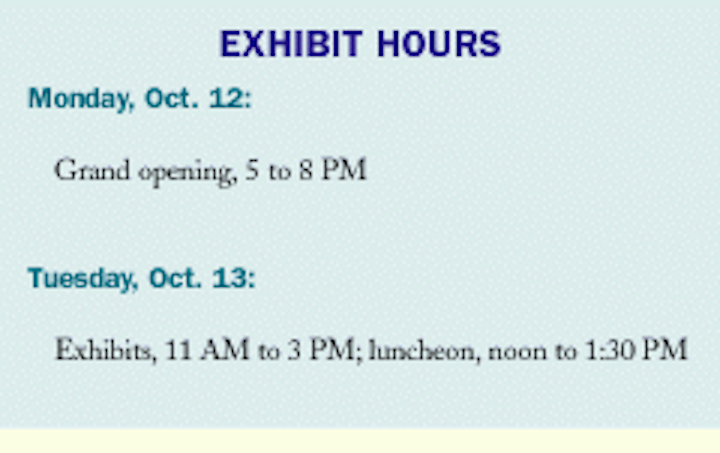 Bicsi`s educational program, a three-day exposition, and a contest will keep attendees busy.
Patrick McLaughlin
For the third consecutive year, bicsi (Tampa, FL) and PennWell (Nashua, NH), publisher of Cabling Installation & Maintenance, will cosponsor a training program and exposition to provide designers, installers, and end-users of communications cabling plants with information on the industry`s latest products, procedures, standards, and technologies. From Oct. 12-14, bicsi will host its Cabling Workshop and Cabling Installation & Maintenance will host Cabling Installation Expo `98 at the Georgia International Convention Center in Atlanta.
Workshop schedule
The Cabling Workshop program begins Monday, Oct. 12, with a technical seminar from 8 AM to 12 noon. The first part of the seminar will cover the Telecommunications Industry Association`s (tia--Arlington, VA) telecommunications systems bulletin tsb-75, Additional Horizontal Cabling Practices for Open Offices. Part two will explore the impact of wireless technology on structured-wiring platforms and will ponder whether wireless and wired technology can coexist as infrastructure options.
Monday afternoon features an official welcome address by bicsi`s executive director, Jay Warmke, and Cabling Installation & Maintenance`s group publisher, Jay Regan. Then Chris Molloy, registered communications distribution designer (rcdd) of Mollycom Ltd., will give the keynote presentation, in which he will detail his firm`s cabling of the world`s tallest building--the Kuala Lumpur City Centre in Indonesia. The opening session concludes with three 1/2-hour presentations. Donna Ballast, rcdd, of the University of Texas at Austin, will explain how cabling installers can use the Web to their benefit; Don Nelson, rcdd, will discuss skills-training options; and PerfectSite`s (Sterling, VA) Dennis Mazaris, rcdd, will explain the benefits of conducting third-party tests on installed cabling plants.
Concurrent sessions then run throughout the day on Tuesday, Oct. 13, and Wednesday, Oct. 14. Sessions will last either one or two hours and will cover such topics as testing and troubleshooting copper cabling, testing and troubleshooting fiber-optic cabling, standards updates, bicsi training, local area network (lan) troubleshooting, confined-space entry, installing and testing high-performance cabling, innovations in tools, customer relations, the National Electrical Code, developing safety plans, system auditing, and bid development.
Other learning opportunities
As has been the case in previous years, bicsi will also provide courses before and after the workshop that require separate registration. bicsi`s DD 101 Telecommunications Distribution Systems Review, a complete review and update of telecommunications design methods, will take place Oct. 9-11. It is designed for individuals preparing to take the rcdd exam. bicsi will give the exam Monday morning, Oct. 12. bicsi will also offer DD 120 Grounding and Protection Fundamentals of Telecommunications Systems from Oct. 10-11 and DA 105 lan Specialty Review on Oct. 9-10.
In addition, bicsi`s five-day Cabling Installation Training and Registration program classes will be offered Oct. 12-16. The lab/lecture program is designed to prepare candidates for either the installer or technician registration examination, which will be held Saturday, Oct. 17.
On Tuesday evening from 5:30 to 6:30 PM, bicsi will host a Cabling Installation Program open house for workshop attendees who are interested in the program.
Expo `98
Cabling Installation Expo `98 kicks off Monday, Oct. 12, with a grand opening and reception from 5 to 8 PM. The Expo will feature more than 150 exhibits and is free to all workshop attendees. Separate registration is available for individuals who do not participate in the workshop.
The exhibits are also open Tuesday, Oct. 13, and Wednesday, Oct. 14, from 11 AM to 3 PM each day. On Tuesday and Wednesday, complimentary lunches will be served in the exhibition area between noon and 1:30 PM.
For the third straight year, Cabling Installation & Maintenance will conduct a Product Forum in conjunction with the Expo. In the Product Forum, vendors will display and describe their newest and most innovative products. Some of the featured presenters in the Product Forum and their products include Berk-Tek (New Holland, PA), gigalite; Ortronics (Pawcatuck, CT), GigaMo+; MPHusky (Greenville, SC), Centray cable-support system; Unicom Electric (City of Industry, CA), home-networking solutions; Genesis Cable Systems (Pleasant Prairie, WI), Enhanced Category 5 cable; GS Metals (Pinckneyville, IL), cable-management products; and erico (Solon, OH), communications-cabling fasteners (see "Vendors display recently released products," page 81).
Also for the third year, Cabling Installation & Maintenance will hold a Cabling Installer Tips` Contest. Open to all show attendees, the contest seeks simple or innovative shortcuts or cost-saving solutions to problems relating to cabling instal- lation, maintenance, or troubleshooting. First prize of $1000 will be awarded on Wednesday, Oct. 14. The winning tip and other selected entries will be published in subsequent issues of the magazine.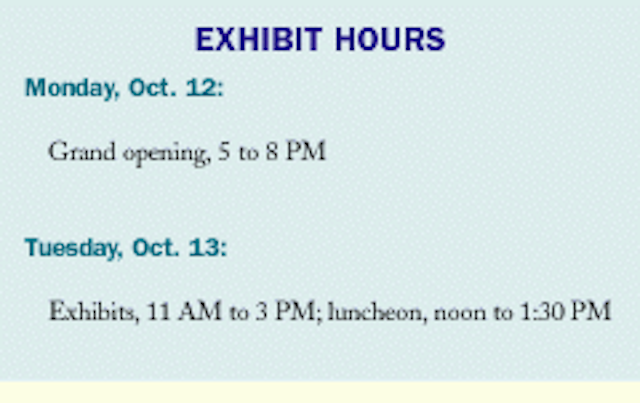 Click here to enlarge image
Seminar offers market analysis, technology discussion
PennWell`s first Structured Cabling Marketplace Seminar, to be held Monday, Oct. 12, at the Georgia International Convention Center in Atlanta, will feature a mix of market analysis and technological panel discussion geared toward manufacturing executives associated with premises and campus cable and components, as well as those working for installation, design, engineering, and systems-integration firms with a stake in the cabling industry.
Keynoting the all-day event, which will be held in conjunction with PennWell`s Cabling Installation Expo `98 trade show, will be Corey Silverberg, president and chief executive of Syzygy Network Solutions (Orange, CA), a data-communications company that recently opened a West Coast training center for bicsi-registered installers. Silverberg will brief seminar attendees on the business trends, market drivers, hot growth areas, and emerging applications that will impact both cabling contractors and cabling-plant managers.
Market analysts from major U.S. market research firms will also be presenting some of their latest findings. Stephen Montgomery of ElectroniCast Corp. (San Mateo, CA) will focus on fiber-optic cable and components, while Boryana Marova of Frost & Sullivan (New York City) will review trends in both fiber-optic and copper cabling. Steve Barreca of Technology Futures (Austin, TX) will talk about telecommunications access technologies, such as Integrated Services Digital Network and asymmetric digital subscriber line, and how they impact premises and campus cabling.
Sponsoring magazine Cabling Installation & Maintenance will also present original research on the installation-services marketplace, with group editorial director Arlyn Powell debuting the study. Structured Cabling Marketplace Seminar attendees will also receive lunch and a seminar proceedings.
For registration information, contact Nuala Kimball at PennWell`s Conferences & Exhibitions Group, tel: (603) 891-9267.