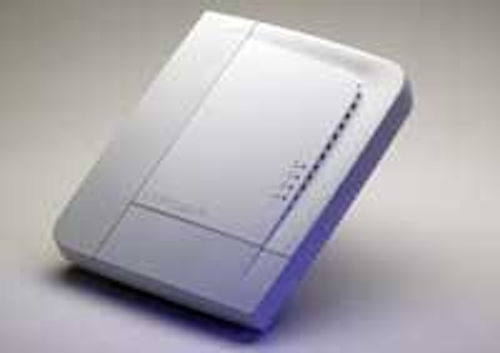 The market for "thin" is getting fatter, while the demand for "fat" gets leaner.
So says market-research firm In-Stat (www.in-stat.com), in reference to the two architectures used to build wireless local area networks (WLANs)-centralized and distributed.
In centralized WLANs, functionality such as security, node management, and power level are controlled by technology that resides in a switch. Each access point (AP) in the wireless system communicates with the switch to manage the functions.
In distributed WLANs, the functionality for each AP resides within that AP. Access points within centralized systems are called "thin" because they contain no intelligence, while APs within distributed systems are called "fat" because they do contain such intelligence.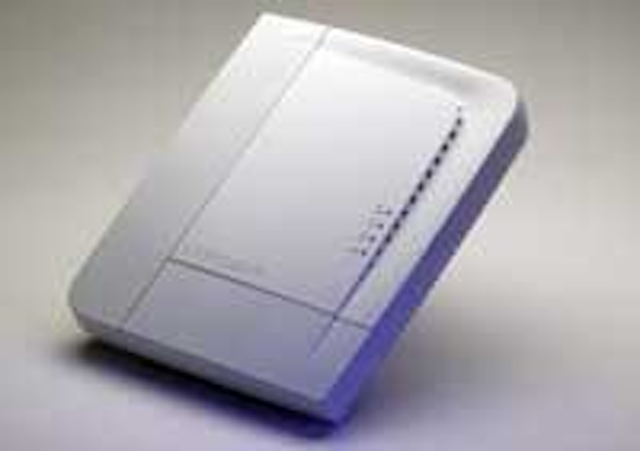 The AP542 access point, part of the Systimax AirSpeed Solution and a so-called "fat" access point, includes functionality that manages security and other WLAN characteristics.
Click here to enlarge image
The distributed/"fat-AP" approach traditionally has dominated the wireless market, and the centralized/"thin-AP" approach has been considered a more nascent technology. Importantly, Cisco Systems (www.cisco.com), which owns approximately 60% of enterprise WLAN market share, until recently has advocated and produced distributed-architecture systems. Earlier this year, however, Cisco acquired Airespace, a manufacturer of switches for centralized WLANs. Having the overwhelming market leader on board with the centralized-architecture approach likely will send more than just ripples through the marketplace.
In April, In-Stat released its study, WLAN Switch … Or Just 'Switch'?: Business WLAN Market Analysis. When announcing the study's publication, the researcher stated, "Undoubtedly, the market is shifting away from the deployment of so-called 'fat' APs towards a more centralized management approach," adding that the centralized architecture "promises to make enterprise WLANs easier to deploy and operate, and to allow for a more seamless integration of enterprise customers' wired and wireless networks."
The researcher is quite bullish on the WLAN switch market, expecting it to rise from approximately 35,800 units shipped last year to roughly 242,500 units shipped in 2009. The study further spells out the dynamics that will shape this market in the coming years. "While all of the wireless LAN switch units accounted for in 2004 are overlay switches from the likes of Symbol and Airespace, the market for overlay wireless LAN switches will peak in 2006, then decline through 2009 in the face of a rising percentage of embedded wireless LAN functionality in wired switches," according to Sam Lucero, In-Stat analyst and author of the report.
"As wireless LAN management functionality is increasingly integrated into wired Ethernet switches, the price difference between a wired Ethernet switch with wireless LAN management functionality and a switch without such functionality could become small enough that substantially all new enterprise Ethernet switches sold will be capable of managing APs," Lucero continues.
He adds that the integration of WLAN management capability by such large wired-switch vendors as Cisco, Extreme (www.extremenetworks.com), and Foundry (www.foundrynet.com) poses a challenge to the start-up companies that helped pioneer the market, including Trapeze (www.trapezenetworks.com) and Aruba (www.arubanetworks.com).
Last summer, Aruba jointly announced with Ortronics (www.ortronics.com) a set of WLAN products that carry the Ortronics brand name. Ortronics Wireless Solutions includes the Wi-Jack wireless AP that mounts directly to a wall outlet box. The product set also includes the Ortronics Wireless Controller, meaning that Ortronics' wireless product suite incorporates a centralized architecture.
At the same time, Systimax (www.systimax.com) unveiled the Systimax AirSpeed Solution (see photo, pg. 44) that includes "fat" APs-AP542 and AP541. AP542 is a dual-band, tri-mode device that simultaneously supports 802.11a, 802.11b, and 802.11g clients.
-Patrick McLaughlin
---
Chief editor honored by peers
Patrick McLaughlin, chief editor of Cabling Installation & Maintenance, has been honored by his peers at PennWell ATD (Nashua, NH) as 2004 Most Valuable Editor (MVE). The award, presented as part of the ATD's fifth annual in-house Eddy Awards that honor editorial and design staff for outstanding performance, was announced by PennWell Corp. President and CEO Robert Biolchini.
The MVE award recognizes the editor who has been a prominent force within the industry, has developed a strong editorial package and reputation, and has fostered teamwork.
McLaughlin was credited for being a driving force in CI&M's editorial growth and direction in the past year, including his added emphasis on security and wireless issues. Well-recognized within the industry and at trade shows and conferences, McLaughlin was also honored for his many contributions to company-wide projects at the ATD.
-Steve Smith