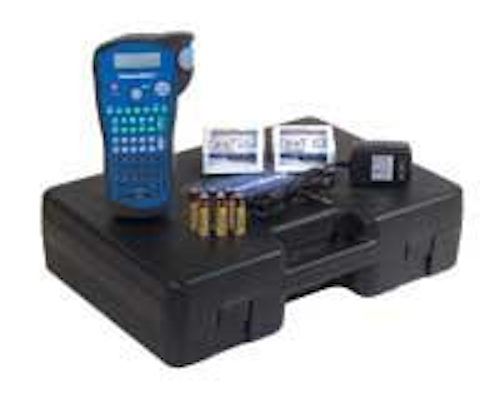 Cable marking kit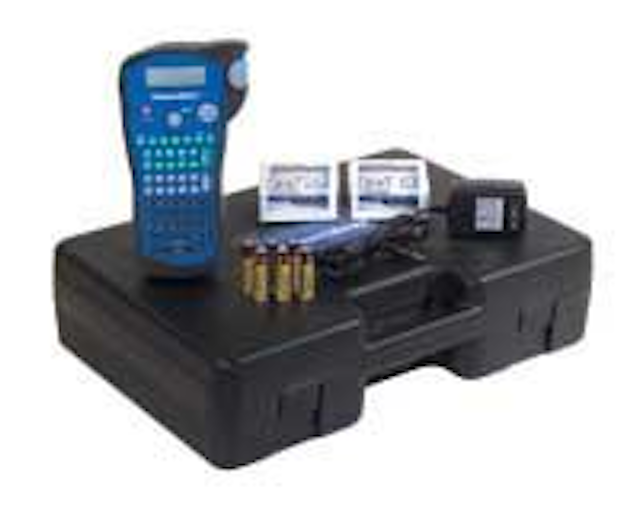 Click here to enlarge image
The E-Z-Code EZL 100-Kit includes label printer with one-touch hotkeys, two label cassettes, instruction manuals, an AC adaptor, and six AA batteries-all packaged in a hard-sided case. The EZL 100-Label Printer lets you quickly create labels for cable wrapping, terminal blocks, device covers, and patch panels. The device also has a built-in memory designed to automatically recall the last label and store up to eight custom labels. Provided in a snap-in cassette, the labels are available in either flexible nylon for curved/highly textured surfaces, or permanent polyester for flat surfaces in sizes ranging from a ¼-inch to ¾-inch.
THOMAS & BETTS CORP.
www.tnb.com
Full-body protection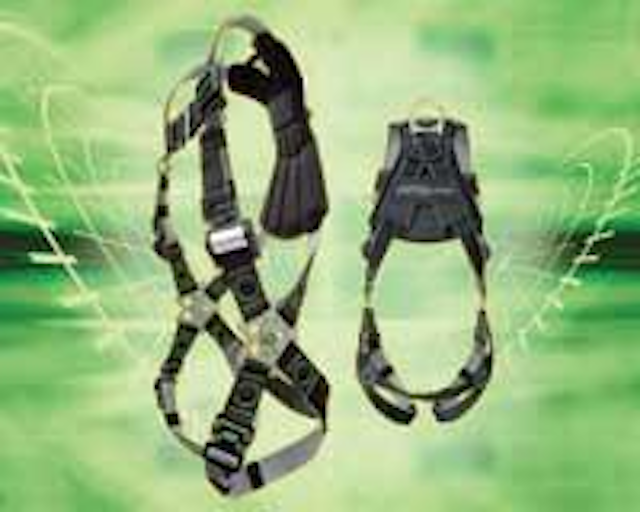 Click here to enlarge image
The Revolution harness is a full-body fall protection device with features that have been developed to meet several user-identified needs. In addition to offering comfort, ease-of-use, durability and compliance, the Revolution features the company's proprietary PivotLink connection, ErgoArmor back shield, DualTech webbing, plus an integrated accessory system, cam buckle, web finials, and a self-contained label pack.
MILLER FALL PROTECTION
www.millerfallprotection.com
Inter-rack management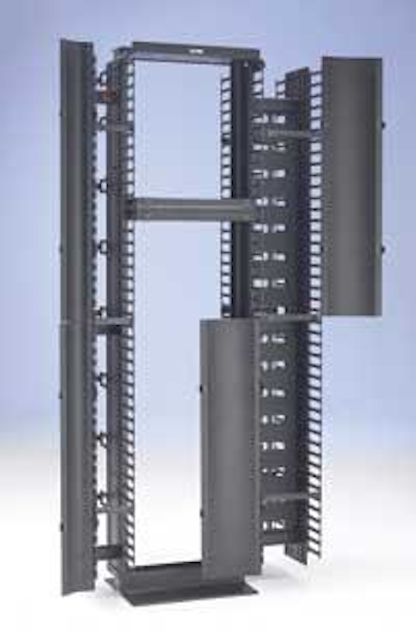 Click here to enlarge image
Designed to provide inter-rack cable management, the RCM-Plus system offers numerous design and configuration options. The RCM-Plus combines vertical and horizontal cable management with a large assortment of accessories designed for current and future network cabling trends. Vertical cable managers are available in sizes ranging from 3⅝ to 12 inches wide and from 66 to 108 inches tall. Horizontal cable managers are available in 1U to 3U sizes, with door covers and metal or plastic D-rings for cable routing. Accessories include doors, cable spools, fasteners, and transition trays.
COOPER B-LINE
www.cooperbline.com
Enclosures catalog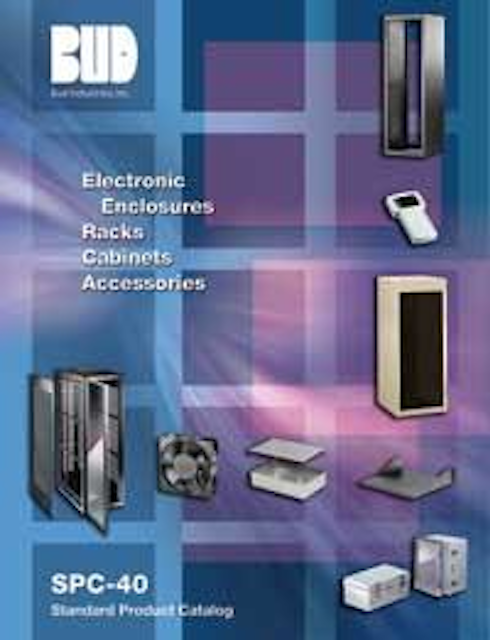 Click here to enlarge image
The 64-page Standard Product Catalog (SPC-40) is a comprehensive enclosure reference guide that contains detailed selector information to help you configure the right enclosure for your installation. Accessories, components, and hardware options are also included. Among the company's new products listed are: ValuRack, a welded cabinet rack; server racks with Plexiglass or ventilated steel door; Econobox, a die-cast aluminum box with mounting bracket; NEMA 4X box with mounting bracket; extruded aluminum boxes with individual aluminum end panels; plastic DIN-rail-mount boxes.
BUD INDUSTRIES INC.
www.budind.com
Plug-and-play fiber system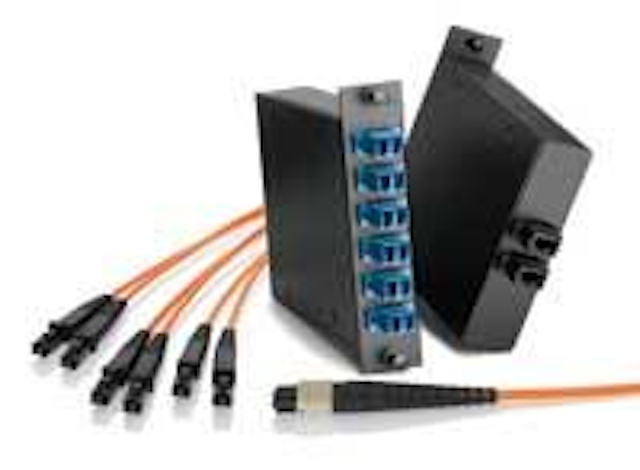 Click here to enlarge image
The e2Connect Plug-n-Play fiber system is a preterminated, pretested structured cabling solution designed to eliminate field termination and splices. Based on high-density components, e2Connect is built to reduce space requirements in cable pathways, racks and cabinets by up to 50%. The manufacturer says installation times are reduced by up to 75%. The system, designed specifically for data centers and environments that require advanced performance, flexibility, and scalability, is comprised of configurable building blocks that include trunks, MTP plug-and-play modules, enclosures, adapter brackets, harnesses, equipment cords, and cross-connect cords.
LEVITON VOICE & DATA DIVISION
www.levitonvoicedata.com
Non-contact fiber cleaver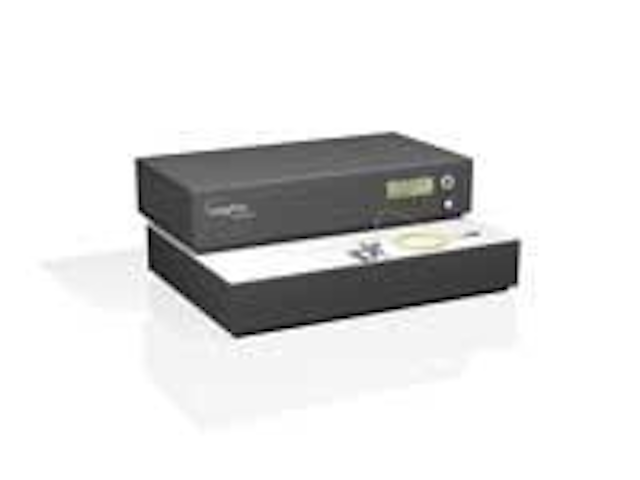 Click here to enlarge image
COMET is a non-contact, laser-based cleaver designed for automatic cleaving of optical-fiber connectors. Developed jointly by Sagitta and Corning Cable Systems, COMET features Sagitta's core technology in machine vision, optical and laser processing, and adaptive process control. It augments the Gemini-Cx processing cell, which integrates polishing, cleaning, and inspection in a single manufacturing platform designed for low-cost production of simplex and multi-fiber optical connectors.
SAGITTA INC.
www.sagitta.com
FTTP, network solution
HiCap XS multimode fibers are designed to enhance link performance in Gigabit-Ethernet applications, including support for 1000Base-LX systems up to 6,500 feet. These laser-optimized fibers are billed as a cost-effective alternative for the drop portion of networks serving multi-tenant buildings, campuses, and enterprises with point-to-point active Ethernet architectures. The company says its fibers are designed to reduce total network cost by enabling the use of multimode connectivity and lasers with relaxed spectral characteristics while maintaining scalable multi-channel CWDM capacity across a wide wavelength range. In addition, the company claims the HiCap XS fibers eliminate the need for mode-conditioning patch cords that can be required with other laser-optimized multimode fibers.
DRAKA COMTEQ
www.drakacomteq.us
Connector packs
Resealable contractor packs contain 25 of the company's connectors. Packs are available in blue, ivory and white for Category 6 and Category 5e EZ connectors, and in blue and white for RJ-11/6P6C EZ voice connectors. The bags have a clear lower area for easy part identification.
ICC
www.icc.com
Universal wireless access point
Designed to bridge two or more wired LANs located in separate buildings, the EliteConnect Universal 2.4-GHz/5-GHz outdoor access point/bridge also serves as a wireless access point for in-building or mobile users. The SMC2888W-M (Master) configuration incorporates dual-radio architecture and provides its bridging over the network manager's choice of either the 802.11a or 802.11b/g band. When teamed with one or more SMC2888W-S (Slave) bridges, tuned to receive on the same band, a network-to-network link is completed. The unused band on each side of the bridge link can then be used configured for wireless client access. For security, the device provides enterprise-level advanced authentication and encryption security features, including 64/128/152-bit WEP or 128-bit Advanced Encryption Standard (AES) Wi-Fi Protected Access (WPA), and authentication using 802.1x.
SMC NETWORKS
www.smc.com
High-performance chassis for cabling on-the-go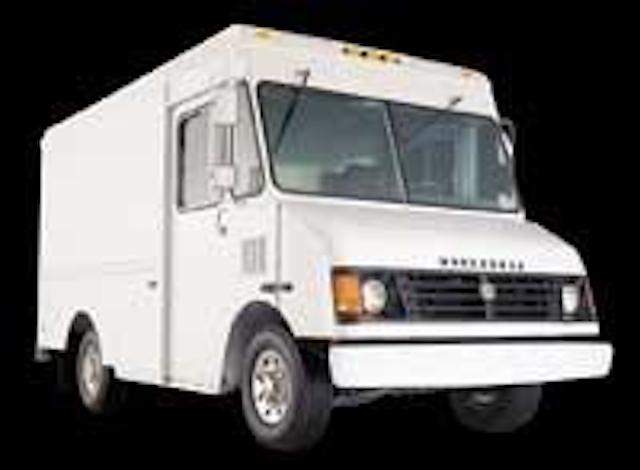 Click here to enlarge image
The W42 platform for the Workhorse Custom Chassis features an International VT 275 V6 diesel engine that provides 200-horsepower and 440 pounds/ft. of torque into the service of walk-in trucks used for transporting equipment and materials to cabling installation projects. It replaces the P42 chassis that Workhorse bought from General Motors in 1999, and now includes numerous power, performance and handling enhancements.
WORKHORSE CUSTOM CHASSIS
www.workhorse.com
In-line splice for OSP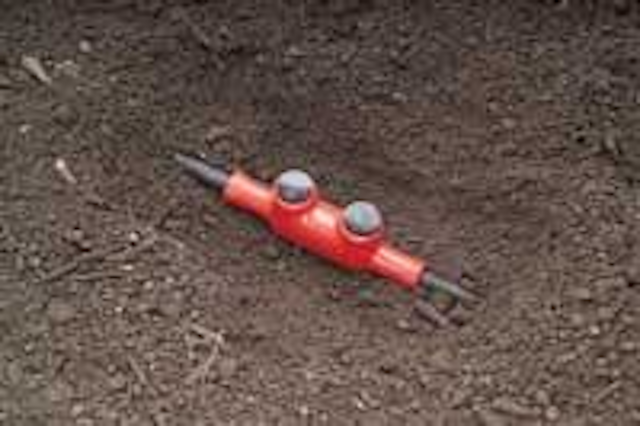 Click here to enlarge image
The Mole in-line splice/reducer for direct-buried applications is made with a specialized material that forms a water-tight connection, and is built to withstand abrasions from the environment. Part of the company's UNITAP line of insulated multiple tap connectors, these pre-insulated connectors for line splice, reducer and tap applications are dual-rated for copper and aluminum use. As with all UNITAP devices, the Mole is pre-filled with an oxide inhibitor and feature solid end caps to prohibit contamination.
FCI-BURNDY PRODUCTS
www.fciconnect.com
BNC adapter nixes cable re-termination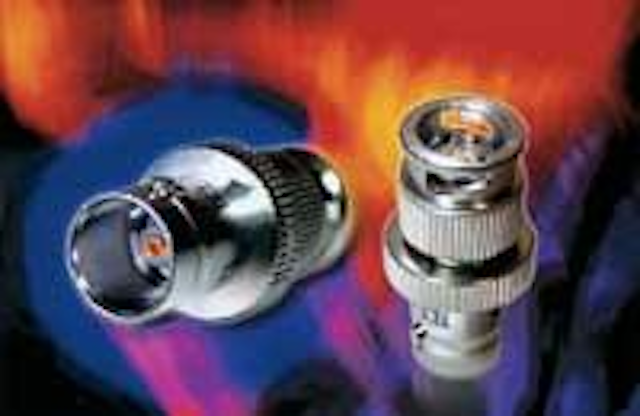 Click here to enlarge image
This BNC jack to M-BNC plug adapter for 75-Ω applications (UADF20M250) is designed to eliminate costly cable re-termination for new M-BNC installations. The rapid growth of the M-BNC plug offers a compact solution for central office DS3 equipment designed to meet growing Internet and wireless network traffic demands. As manufacturers of networking and HDTV broadcast equipment increasingly implement the M-BNC connector standard in their designs to capitalize on its space-saving benefits, the BNC adapter can help facilitate use of full-size BNC terminated coaxial lines with equipment ports that use M-BNC connectivity.
TROMPETER
www.trompeter.com
Power-packed pages
Anderson Power Products' recent 52-page catalog features detailed specifications of its PowerMod, Power Drawer and Power Clip connectors. The PowerMod series offers 3 to 30 circuits for straight PCB, right-angle PCB, panel or cable mountings. PowerMod is rated for 30 amps and features mechanical polarized UL 94-V-O housings for proper circuit mating. The Power Drawer provides power and signal contacts, and is offered in 35- and 75-amp series. It is used on N+1 power supply and rectifier systems for server, telecommunications and network applications. The Power Clip is designed as a low-cost interconnection between two perpendicular power bus bars, and is used in N+1 rectifier, power supply, and switching power supply applications.
ANDERSON POWER PRODUCTS
www.andersonpower.com
How to measure laser-optimized fiber
A revised edition of the Fundamentals of Fiber Optics: A Primer on Optical Fibers DVD now includes new animations and content to reflect the changes in how to measure and define bandwidth for laser-optimized multimode fibers. The DVD is designed for those who are involved with optical-fiber installation, and includes tutorials on fiber structures, attenuation, multimode and singlemode dispersion, DWDM, plastic optical fiber, and optical-fiber applications. The DVD can be used as a staff development tool or for individual learning; bonus materials include a quiz to test content knowledge.
THE LIGHT BRIGADE
www.lightbrigade.com
Enhanced design for singlemode connector
Click here to enlarge image
Features from the company's enhanced SC/UPC connector have been integrated into a 2.4-mm SC/APC connector that has been tested to Telcordia GR-326, Issue 3: Service Life-Part A, using standard match-cladding fiber rather than a bend-insensitive type. According to the company, tests confirmed that the singlemode connector design performs reliably even when external loads are applied. (Testing was performed by MET Laboratories, an independent lab certified to perform passive optical-fiber component testing.) The SC/APC connector is available for use with cable diameters ranging from 900-µm to 3.0-mm.
TYCO ELECTRONICS
www.tycoelectronics.com
Industrial connectivity
The DuraPort line of connectivity products extend Ethernet from the office to the harsh industrial environment. Products include an industrial connector housing and dust cap, stainless steel wallplate with over-molded gasket, industrial patch cord, and an outlet kit. All products are designed to protect network data from temperature extremes, vibration, moisture, dust, and corrosive materials.
LEVITON VOICE & DATA
www.levitonvoicedata.com
Firestopping guide
The new Firestopping Product and Systems Guide features more than 425 independently tested and listed systems, all provided in electronic format. The guide contains product data sheets, estimation tables, building code information, and product specifications. A CD at the front of each guide contains electronic copies of firestop systems, product data sheets, and brochures. By registering , you will receive electronic updates every three months.
TREMCO INC.
www.tremcofirestop.com
End-to-end industrial solutions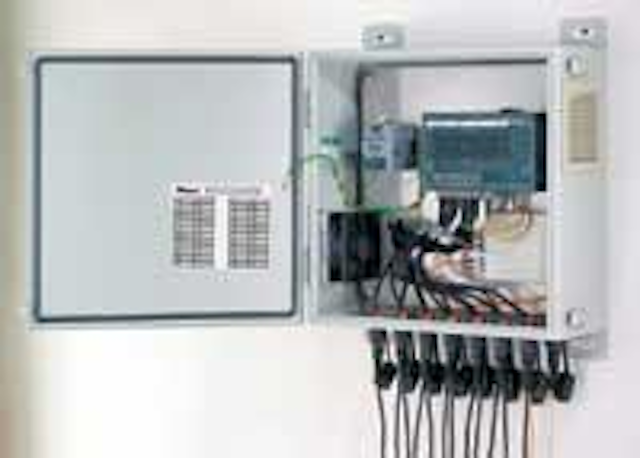 Click here to enlarge image
IndustrialNet is designed as a high-performance network cabling infrastructure built to support industrial networking applications. It features an enclosure, RJ-45 bulkhead connectors, patch cords, and faceplate. The IP 66-rated Ethernet enclosure supports switch relocation to remote areas of industrial facilities, while IP 67-rated TX5e connectors provide protection from dust and temporary immersion in water typically found in harsh industrial environments. According to the company, IndustrialNet meets evolving global standards on Industrial Ethernet, including Ethernet/IP and ISO/IEC.
PANDUIT
www.panduit.com
Firestoppers for electric installation
The TREMstop composite sheet and electrical box insert are firestopping solutions for installations requiring electricity. The composite sheet is an intumescent board designed for use with large blank openings and cable trays. At 2/10-inch thick and only 15 pounds per sheet, the product is made for easy cutting, bending, and fastening. The electrical box insert is an intumescent pad available in three sizes. Select a size, remove the backing from the adhesive, and stick to the back of the electrical box. Because it is only 3/16-inch thick, the insert is designed to allow more space for wiring.
TREMCO INC.
www.tremcofirestop.com
---
By the Book
Two for the truck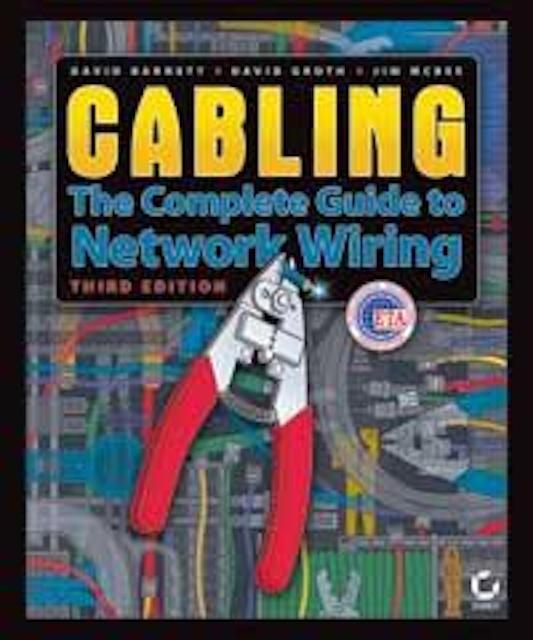 Click here to enlarge image
The authors of Cabling: The Complete Guide to Network Wiring, Third Edition (by David Barnett, David Groth and Jim McBee; SYBEX Inc.), say their updated reference guide (first published in 2000) represents input from distributors, manufacturers, and cabling contractors-including tips from their in-the-field experience. Research for the third edition included reviewing recent Internet newsgroups and FAQs, and polling IT managers, help-desk staff, network designers, cable installers and system managers "to find out what people want to know about their cabling system."
It's hard to be all things to all people, but this 690-plus page paperback succeeds on all counts, making it a valuable resource for any installer or network manager-new or veteran-to have in the truck or on the office shelf. The book's numerous clearly-labeled illustrations, photos, and diagrams help simplify or quickly identify otherwise complex descriptions of common installation issues, such as bridging techniques, cabling connectivity methods, and network types.
The authors have indeed thought of just about everything an installer/technician has ever needed to know while on-the-job or even when developing a request for proposal: "warning" sidebars that alert installers and technicians to potential technical difficulties, a Cabling @ Work section that provides tips and real-life user examples of particular cabling issues, a full-color Cable Connector and Tool Identification Guide, and several sections on cabling terms and industry standards and resources.
Also released by SYBEX, Fiber Optics Installer and Technician Guide (by Bill Woodward and Emile B. Husson) is another comprehensive and easy-to-digest manual-this one especially designed for installers pursuing the Electronics Technicians Association (ETA) fiber-optic technician (FOT) and installer (FOI) certification.
With 16 chapters covering everything from safety to splicing and principles to passive components, this book complements its Complete Guide cousin with detailed drawings, a "hands-on" feel, and Real World Scenario sidebars that address typical problems encountered on the jobsite.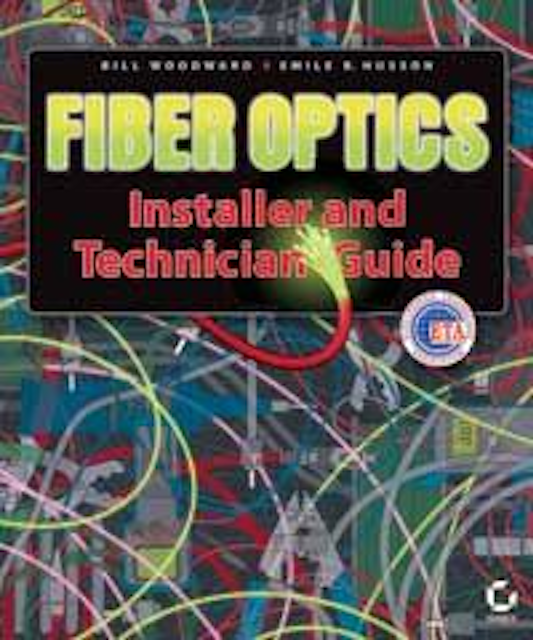 Click here to enlarge image
At the same time, Fiber Optics Installer and Technician Guide serves as an on-the-road instruction tool to help installers prepare for ETA certification exams. Each chapter concludes with "essentials" that will be covered on the exams, and a series of test-yourself multiple choice review questions (and answers). An enclosed CD-ROM includes the book's text in PDF, as well as chapter-by-chapter exam questions plus a flashcard question-answer download option that lets you quiz yourself at your convenience via handheld device.
While the book is serious about its purpose of helping optical-fiber installers become wholly knowledgeable in their field, it's not without a sense of humor-- witness some of the questions posed in each chapter's review quiz. For example: "When working with splices, connectors, and enclosures, it's important to have: A. A clean environment; B. Complete silence; C. Plenty of help; D. An independent power source."
As for the practical benefits of this book to optical-fiber installers, the appropriate answer would be C.
-Steve Smith
SYBEX INC.
www.sybex.com