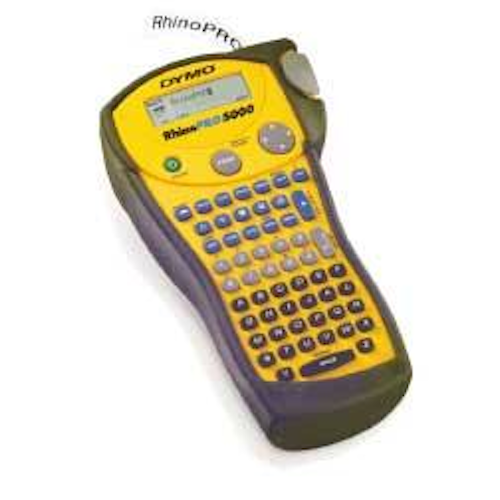 Office supply manufacturer Newell Rubbermaid (www.newellco.com) has reached a definitive agreement to acquire label maker manufacturer Dymo Corp. (www.dymo.com/industrial) for approximately $730 million.
The cash acquisition, which is expected to close by the end of the year, is subject to applicable regulatory approvals and other customary closing conditions. Atlanta-based Newell Rubbermaid expects the acquisition to be neutral to earnings in 2005 and approximately $0.06 per share accretive in 2006.
Michael Clemens, national sales manager, Industrial Business Unit for Dymo Corp., says the acquisition will give Dymo an advantage in the market. "This will give us a scale that we didn't have before," says Clemens. "We can bring a lot of things together with Newell's industrial division. They are looking for a high-growth opportunity business, and the industrial division of Dymo offers that."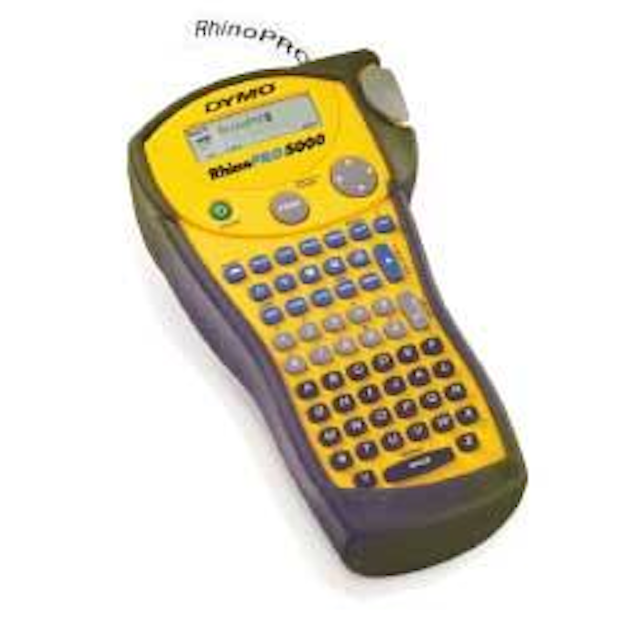 Dymo's product line includes the RhinoPro portable label printer for telecommunications identification.
Click here to enlarge image
Dymo is a division of Esselte Group Holdings AB (www.esselte.com), offering a range of manual and electronic label makers, PC and Macintosh-connected label printers, and related consumables for all its products. Dymo's product lines include LabelWriter, LabelManager, LetraTAG and RhinoPro.
The company has built a position in consumer, office and industrial channels in North America, Europe and Australia. Headquartered in Stamford, CT, Dymo generated global net sales of approximately $225 million in 2004.
"The combination of Dymo and our writing instruments and office products business represents a significant opportunity given the complementary nature of the product lines, distribution networks and geographies," says Joseph Galli, CEO of Newell Rubbermaid. "This is an excellent example of our commitment to transform our portfolio into a focused group of leadership platforms through investment in high-quality brands with a proven track record of bringing innovative new products to the category."
Phil Damiano, president of Dymo, will remain with the organization and lead this strategic business unit within Newell Rubbermaid's Office Products Group.
"Dymo has an impressive track record of growth," says Damiano. "The combined strengths of Dymo and Newell Rubbermaid in the consumer, office and industrial channels will allow us to build on this success."
Newell Rubbermaid's Office Products Group accounted for $1.7 billion of the company's $6.5 billion in sales in 2004.
The group manufactures and markets writing instruments, art products and office organization supplies, led by a brand family including Sharpie, Paper Mate, Parker, Waterman, Expo, uni-ball, and Rolodex.
Esselte plans to use the proceeds of the transaction to substantially repay all of its current outstanding debt. In that connection, Esselte plans on the closing date to call for redemption of its then-outstanding 7.625 % senior notes due in 2011, in accordance with Article III of the note indenture.
Esselte will focus its energies on supporting its global filing and organization business, which consists of Pendaflex and Oxford in the U.S. and Esselte and Leitz throughout the rest of the world.
Additionally, it is expected that Esselte will devote increasingly more resources to building its creative division, which is made up of the Xyron craft and hobby business.