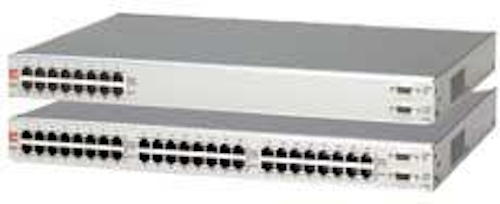 LAN upgrades and updates will become necessary as end users seek applications.
Voice over Internet Protocol (VoIP) is arguably straining at the leash, with the growing technology most likely opening up opportunities for cabling contractors as the year progresses.
VoIP calls for the convergence of voice, data, and eventually video. Today's LANs, however, are not necessarily ready for VoIP, and increasingly, cabling contractors will be called upon to modify them.
"It all has to do with the state of their (enterprise end users') current infrastructure-how have the components of their overall LAN been cobbled together?" explains Tom Pincince, president of Brix Networks Inc. (Chelmsford, MA; www.brixnet.com), a provider of VoIP solutions. .
Jon Schnelz, vice president of technology for the competitive local exchange carrier Ecuity Advanced Communications (Seattle, WA; www.ecuity.net), concurs: "Most businesses we find need an upgrade to their network. They need to rewire or recable the infrastructure."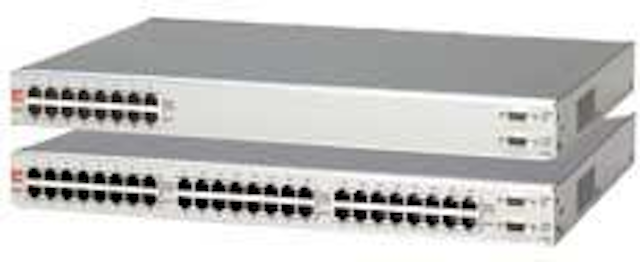 ADC makes a midspan Power over Ethernet converter designed for IP telephony.
Click here to enlarge image
VoIP is becoming widely acknowledged as an important telecommunications technology. Some argue that it is paving the way for a new era of innovative and user-friendly communication services. Still, John Schmidt, product manager for ADC Telecommunications Inc. (Minneapolis, MN; www.adc.com), which manufactures a midspan controller for VoIP phones, believes that VoIP will be slowly rolled out among enterprise end users and will be considered in field trials before massive deployments take place.
Market potential
Meanwhile, increased use of VoIP by cable television operators will help boost cable's presence in the telephone service market, according to research firm In-Stat (Scottsdale, AZ; ww.in-stat.com). In-Stat reports that as more cable providers turn to VoIP, the total worldwide cable telephony subscribers will pass the 14 million mark by late this year, and grow to more than 22 million by the end of 2008. In-Stat also reports that as of late 2004, more than 11 million households and businesses worldwide had signed up for cable telephony service. The long-anticipated "VoIP spike" in worldwide subscribers, however, will actually be more of a steady rise, particularly over the next two years as the technology works its way into more Hybrid Fiber-Coaxial (HFC) networks.
"We are excited about VoIP because it is a prelude to convergence," says Anthony Christie, chief marketing officer for Global Crossing (Florham Park, NY; www.globalcrossing.com), a telecom service provider that specializes in advanced IP solutions. "It's the first mainstream application that gives what we believe is the forerunner of the convergence of voice, data and video over a common IP infrastructure."
Schmidt says the market has strong potential, with already $1 billion worth of phones having been sold in 2004 alone.
But enterprise end users are not simply adopting VoIP because it is new. VoIP is attractive because it provides avenues for converged networks, such as video and instant messaging.
And where VoIP technology was once largely proprietary, the June 2003 IEEE VoIP standard opened up a floodgate of VoIP phones. Enterprise end users are intrigued by VoIP because, overall, the technology promises to provide a lower cost of ownership, offering the chance to reduce multiple phone line locations and instead have multiple switch access.
Brix Networks' Brix System is designed to help VoIP service providers properly instrument their networks to measure service performance from end-to-end, access network, provider network segments and entire provider networks. By segmenting their networks, providers can accurately understand the customer's experience, and quickly find and fix problems.
Click here to enlarge image
A traditional phone service provides one phone line for each user. But a VoIP system allows the end user to aggregate at a remarkable rate. Companies can optimize switch access by bringing in the whole user group to a limited number of lines, making it viable to install. Overall, VoIP can reduce an end user's phone service bills by 20 to 35%.
MACs made simple
VoIP also lowers network maintenance costs and makes MACs simpler. Since VoIP uses one converged LAN, it offers the added benefit of fewer wire drops. And since it uses a single network, only one network must be maintained.
Large enterprises that adopt VoIP do not need to hardwire changes at the private branch exchange (PBX) when an employee moves from one location to the other. When they move, the IP phone goes with them.
"They are up and going, and their feature set simply follows them," says Christie. "Once the bugs are ironed out, the maintenance is easier."
The bottom line is that a VoIP installation puts more data over the LAN. Still, one of the challenges is providing continuity. With traditional phone service, enterprise end users had little to worry about if the network infrastructure went down. If that happened, the phones would still work. But with a VoIP system, when the network goes down, the phone and video service go down with it-unless the right steps have been taken.
It's an opportunity for contractors to provide optimum service levels, and they will have to be able to assure enterprise end users that the installation plan will provide continuity. "When you put more services over the same topology, you want a continuity plan for that infrastructure in case that infrastructure went down," says Christie.
But it is difficult to determine just to what extent network upgrades will be necessary. Some argue that VoIP applications are now at the plug-and-play mode, and that many enterprise end users' LANs are ready to accept the applications right now.
Such has been the case for Maskery, Inc. (Ottawa, ON; www.maskery.ca), a usability research and design consultancy that recently had Nimcat Networks' (Ottawa, ON; www.nimcatnetworks.com) VoIP solution installed. The solution, which accommodates 12 phones, did not require any upgrades to the company's LAN. It used the company's existing Category 5 cabling, its 100-Mbit network, router, server and switches. "They came in, brought the phones, and plugged them straight into the network," says Tedde Van Gelderen, a partner with Maskery.
Pincince says that's not unusual: "VoIP is not that fragile, and most networks can support them right out of the box."
But in the same breadth, he cautions that not all networks are ready. A large portion of enterprise end users want to install VoIP applications in the next two years, but before they do, Pincince says, they will have to make sure that their infrastructure is ready and upgraded where needed. If the infrastructure can't accept today's VoIP applications, network conversions will have to take place. "The opportunities (for contractors) are quite large," sums Pincince.
Cabling contractors can be expected to be called upon to make infrastructure assessments, and offer advice on how an effective network can be designed. "This is a great opportunity to provide services, assess the LAN's preparedness, and provide options, services and products that can be adopted by customers," says Pincince.
Before any work begins, however, Christie says enterprise end users who are having VoIP installed should have the contractor complete a network health check. This "LAN assessment" sets the tone for any upgrade work that needs to be completed.
"When customers talk to us about VoIP, we have a partner do a LAN assessment-a network assessment," says Christie. "Upgrades aren't necessarily needed. It depends on the vintage of the LAN in place."
Contractors have to know what to look for, including that the LAN must have a minimum of Category 5 cabling to desktops, backhauled to a series of 24-port switches. The switches, in turn, should be aggregated with fiber. In some cases, depending on what sort of bandwidth the enterprise end user has in the LAN, contractors may have to overlay the LAN with another distribution of Ethernets.
"[Contractors] will have to make sure they have a certain quality of service so the voice traffic is not affected by the ordinary LAN," says Victor Demjanenko, chief technical officer for Vocal Technologies Inc. (Amherst, NY; www.vocal.com), a manufacturer of VoIP components.
If an enterprise end user has a legacy Category 3 cabling network, the contractor will have to recommend installing a higher bandwidth cabling network that can accommodate VoIP. Typical installation, however, may be different from other upgrades for higher speed applications. For instance, if the infrastructure contains hubs, which is a single-collision domain not suited for a VoIP environment, the contractor will have to make changes.
"I have yet to see an environment that we go into where there are no updates or upgrades required," says Ecuity's Schnelz. "That is where the opportunity is."
Since traffic over the LAN will increase, with voice given precedence over data, contractors will need to address bandwidth congestion issues. "We recommend that the access and egress links to the WAN from the LAN be closely evaluated and properly engineered," says Christie. Contractors must also consider overflow and business continuity. Global Crossing recommends that enterprise end users maintain 10 to 20 public switched telephone network lines.
But not all enterprise end users will need network upgrades. Schmidt says a LAN that has been wired to support 10, 100, or 1000Base-T is an infrastructure that's ready for VoIP.
"Anyone who installed standard-compliant Category 5e or 6 systems should have no trouble deploying VoIP if their active infrastructure is up to standards," says Schmidt.
From tweaks to overhauls
Pincince believes about half of those seeking VoIP installations will need to have some work done-anything from tweaking and simple modification to a complete reworking. "It depends on what state their network is in," he emphasizes.
Mahshad Koohgoli, CEO for Nimcat Networks, believes the degree of needed network infrastructure changes will also depend on the size of the organization. He says smaller enterprise end users with four or five employees will not require upgrades. But this will change as those businesses grow, he says, and the demands on their LANs grow with it.
Large enterprises (more than 30 or 40 employees), however, would be more likely to need upgrades, Koohgoli says: "Here, the type of equipment in the network becomes important, and what kind of quality of service they have. For these larger businesses, powering a large number of VoIP sets through local power bricks will become troublesome. Some kind of Power over Ethernet (PoE) equipment will be needed, collocated with the switches or routers."
Brian Milliganis senior editor for Cabling Installation & Maintenance