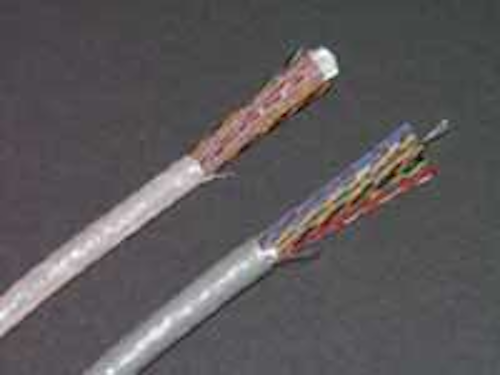 Two manufacturers are trying to differentiate themselves from the market as they come out with new Category 5e and 6 solutions.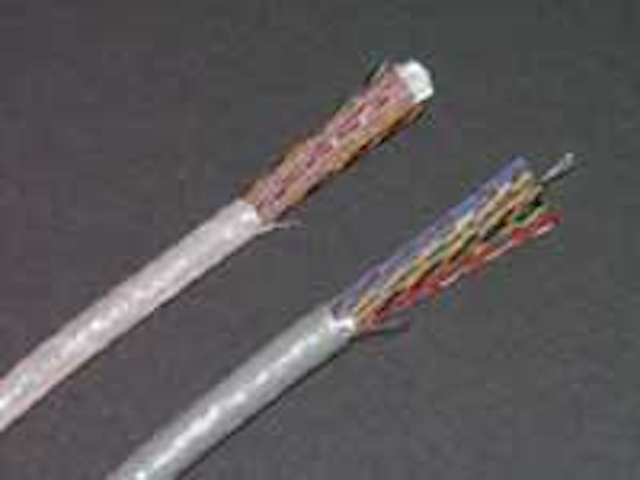 Draka Comteq has expanded its product offering to include a Category 5e 25-pair plenum and 25-pair non-plenum cable.
Click here to enlarge image
New solutions from Draka Comteq (Franklin, MA; www.drakacomteq.us) and Ortronics (New London, CT; www.ortronics.com) are designed for ruggedness and increased efficiency for short distance backbone applications. The companies say their products offer enhanced performance, plus added security and protection from external noise.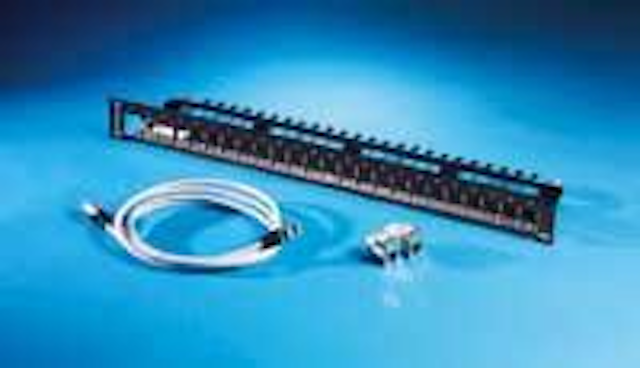 Ortronic's Clarity Shielded Solutions include patch panels, cords and jacks, designed for increased demand for shielded products.
Click here to enlarge image
Both manufacturers say they are seeing a growing market need for higher-pair count category cable for short distance backbone applications, generally less than 100 meters where enterprise end users would prefer to not switch over to fiber. "Instead, they are running multiple four-pair cables," says Rob Gilberti, director of marketing for Draka Comteq.
Gilberti says part of the reason for this is the virtual explosion in data center applications, and enterprise end users' tendency to maintain copper cabling for shorter distances.
"They don't want to move to fiber if they don't need it," says Gilberti. "If they just want to go from building A to B for 200 feet, there is a desire to keep it to a copper-based solution. If they maintain copper-based technology, they will keep costs down.
Draka Comteq has expanded its product offering to include a Category 5e 25-pair plenum, which is CMP rated. It also now offers a 25-pair non-plenum cable to its copper product line. This cable was designed for use in data and voice backbone applications and is ideal, the company claims, for Category 5e zone cabling applications and interconnect cable assemblies. The plenum jacketed cable, in accordance with National Electrical Code (NEC) Article 800, can be placed in air handling ducts and spaces without being installed in innerduct. It is designed to be a flexible choice for backbones with tight spaces.
Draka Comteq is also now offering an All-Weather Category 6 cable, SuperCAT1000, a four-pair UTP to support next generation applications utilizing up to 250 MHz bandwidth. It features a fully waterproof construction with a durable jacketing system for outdoor installations. The cable is designed to be ideal for backbones for small campuses or is suitable for installations in harsh industrial plants. The cable can be buried, installed inside a duct, or aerially lashed to a support member. It is fully flooded with a UV- and abrasion resistant black polyethylene jacket, able to withstand temperatures from 70 degrees above zero to 70 degrees below zero. If additional protection is needed for extreme environments, a steel or aluminum armor is offered as an option. Gilberti says the Category 6 cable is suited for outside plant applications.
Ortronics, meanwhile, has announced the launch of Clarity Shielded Solutions for Category 6 and Category 5e performance. The solutions feature added protection from EMI, RFI, and alien crosstalk, external noise sources that can negatively affect performance. The new four-pair shielded system includes TracJack workstation modules, patch cords and patch panel kits.
Tony Siderewicz, vice president of copper for Ortronics, says his company senses a market need among government and military facilities for shielded cable. He says part of the demand may be due to the Homeland Security Act, or possibly because European companies are opening up operations in the U.S. and adhere to European standards that favor shielded solutions.
"There seem to be more calls for this coming in over the last year and a half," says Siderewicz. "We've seen more military facilities requesting shielded solutions. We've just seen a rise for shielded."
The Clarity Shielded Solution provides the center tuned connector design first introduced with Clarity UTP for optimized installed channel performance that is field measurable. All Clarity 6 and Clarity 5e shielded products exceed TIA/EIA-568-B component specifications and are ETL third-party component verified.
Clarity 6 and Clarity 5e shielded TracJacks use dual reactance modular contact arrays and low-emission IDC contacts for more transparency to the signal when used with Clarity shielded patch cords. Clarity shielded TracJacks feature standard 110-termination practices and re-enterable rear-shielded housing. Easy-lace IDC housing is designed to accept the larger conductors of Category 6 cable. An easy-to-use universal wiring label is also included. Clarity shielded TracJacks fit in all TracJack faceplates and housings, are icon compatible and have C6 or 5e marking on the jack face. Like the Clarity 6 UTP TracJacks, Clarity 6 shielded TracJacks are backward compatible to Categories 3, 5 and 5e.
Clarity 6 and Clarity 5e shielded modular patch cords incorporate a flexible snagless plug design that provides proper bend relief to ensure optimal performance. The plug targets TIA center values with a paired, bi-level contact array. Clarity shielded cords are compatible with both T568A and T568B wiring, and Clarity 6 shielded cords are backward compatible to Categories 3, 5 and 5e.
The company's new 19-inch panel kits for Clarity shielded TracJacks are designed to provide a high-density crossconnect for 100-
Ortronics says its Clarity Shielded Solutions exceed ISO/IEC 11801 and EN50173 second edition requirements for transfer impedance and shield effectiveness, and meet IEC 60603-7-5 draft specifications for screened connecting hardware.