New Products/BICSI Winter Conference 2005
Waytek now carries cable harness mounts, from Hellerman Tyton, in two styles: an arrow push-mount and fir tree-mount.
Jan 1st, 2005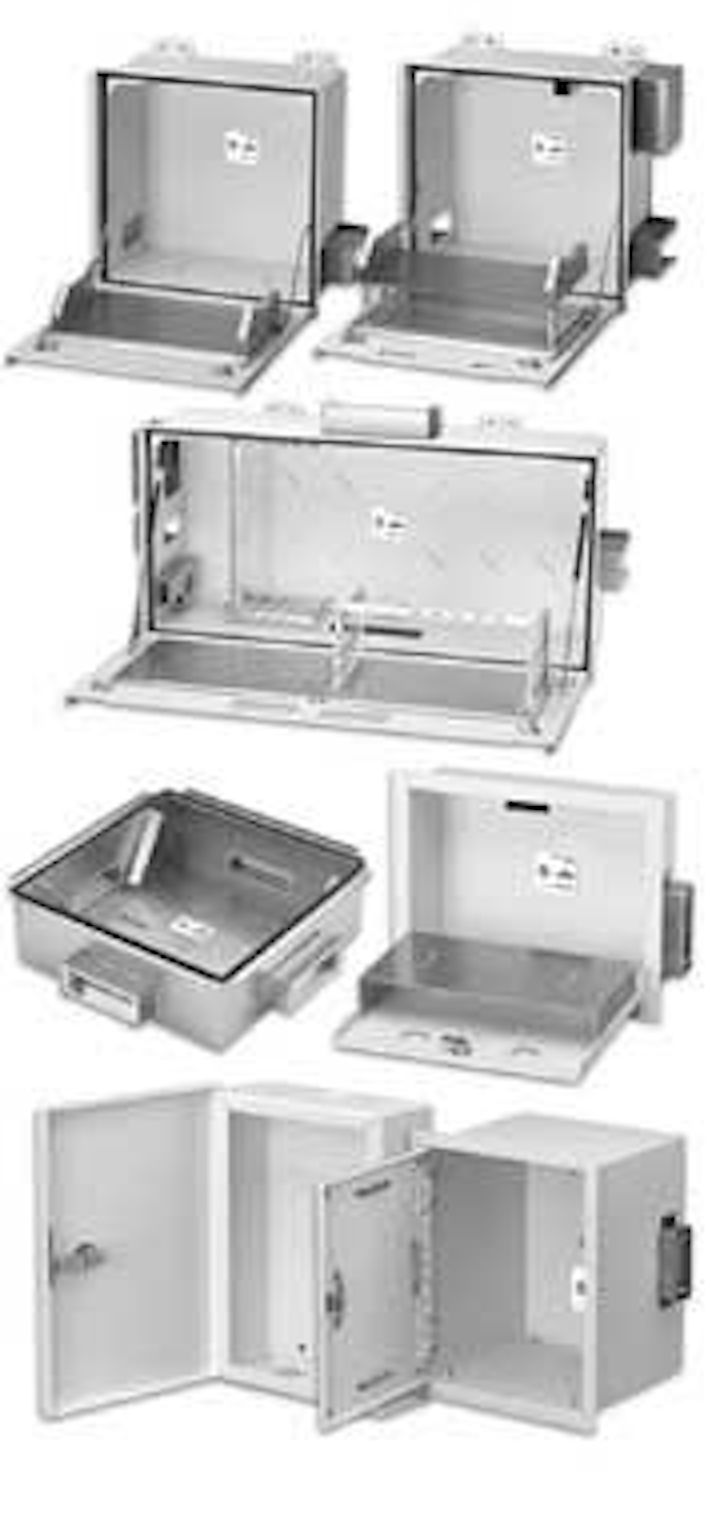 Cable harness mounts
Waytek now carries cable harness mounts, from Hellerman Tyton, in two styles: an arrow push-mount and fir tree-mount. To mount on the harness, contractors either use tape or a cable tie, and then push it into a hole in the panel. The cable harness mounts allow for .31" of movement on either side of center to ensure alignment. The fir tree-mount is designed to mount into a solid panel, such as sheet metal or wood.
WAYTEK, INC.
www.waytekwire.com
Zone cabling enclosures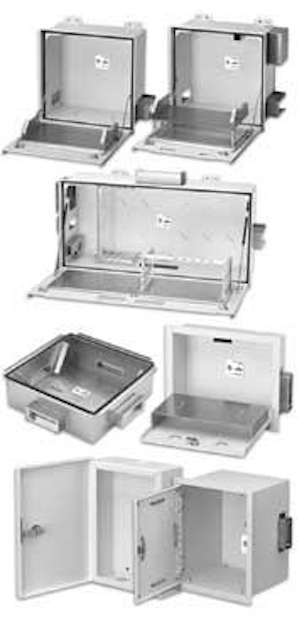 Click here to enlarge image
Leviton Voice & Data has announced the release of a full line of enclosures designed to house telecommunications equipment for zone cabling applications, plus enclosures for wireless access points. Telecommunications enclosures are available in ceiling-mounted options for active and passive devices, while floor- installed enclosures are available in ceiling-mounted options for active and passive devices, plus a floor-installed option for passive devices. The Telecommunications enclosures are designed for maximum infrastructure flexibility and fast, efficient moves, adds and changes (MACs) with less downtime. With enclosures installed in work zones, only the cable from the enclosure to the workstation is impacted during changes. The enclosures are also designed to provide an easy way to establish a 10-Gbit Ethernet network with a combination of fiber and Category 6 cabling and equipment. Wireless access point enclosures, meanwhile, are offered in two ceiling-mount styles and a wall-mount option. The wireless access point enclosures accommodate wireless equipment from a variety of manufacturers. For the 10-inch deep model, faceplates are sold separately to fit different antenna configurations.
LEVITON VOICE & DATA DIVISION
www.levitonvoicedata.com
Power over Ethernet midspan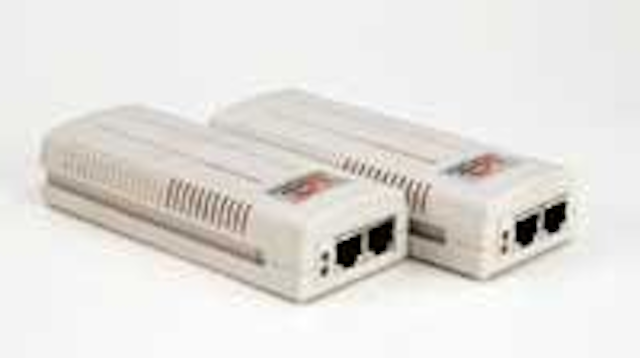 Click here to enlarge image
PowerDsine's 3001 PoE Midspan is a one-port power hub that is compliant with the IEEE 802.3af PoE standard. The newest member of the PowerDsine 3000 Midspan family is designed for remote powering of WLAN access points and other low-port density deployments. The PowerDsine 3001 PoE Midspan, part of PowerDsine's PoE midspan portfolio, is designed to eliminate the need for an external power supply and provides remote powering to 802.3af-compliant end devices, as well as to pre-standard devices. The 3001 PoE midspan offers an interlocking feature that lets users scale WLAN deployments by linking together multiple one-port midspans to support additional devices. With the interlocking feature, the company claims users no longer have to deal with existing single-port power injector solutions that do not interlock and often cause a disorderly and troublesome entanglement of wires as new devices are added to the network. In addition, by deploying a centralized UPS, the 3001 PoE midspan is designed to provide a cost-effective way to distribute backup power to WLAN access points and increase WLAN service reliability by ensuring continued operation in the event of power failure.
POWERDSINE
www.powerdsine.com
Handheld splicers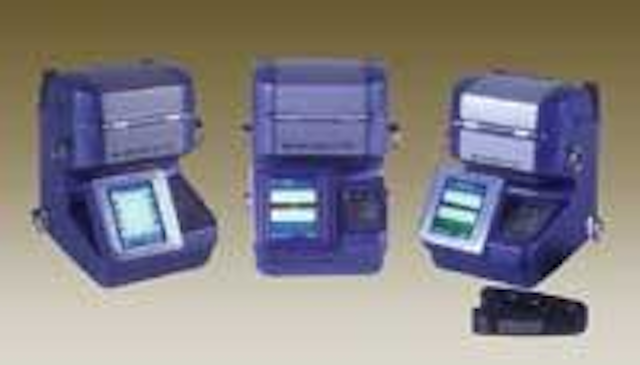 Click here to enlarge image
Sumitomo Electric Lightwave's new TomCat handheld splicer product line is designed for affordability and portability. The splicers are suited for the downstream FTTP/FTTH network, the final drop to the premises or home, within-premises applications, and for restoration. TomCat splicers are lightweight (3.3 pounds) and designed to deliver the functionality necessary for precision FTTP/FTT and premises splicing applications. The company claims its splicer line offers user-friendliness required to decrease training time, eliminate the need for a fully-equipped splice trailer, and are priced to economically equip a larger and more diverse labor force. The TomCat splicer product family consists of three battery-operated splicers-two single-fiber units (Type 25S and Type 25U) and a four-fiber mass fusion splicer (Type 25M). The Type 25M and Type 25S feature Dual Camera Splice Screening technology and splice estimation, which differentiate them from the Type 25U. All TomCat splicers have adjustable position monitors that let users observe the fiber during the splicing process, front-to-back overflows for aerial taut-sheath applications and when limited fiber slack is available, and fiber holder systems that facilitate quick and easy optical-fiber preparation and placement. The 4.7 5.7 6.2-inch footprint of each splicer is designed to maximize workspace and enables precision splicing at a close proximity to the splice point. The units operate with a sleeve heater time of less than 40 seconds. Because TomCat splicers are designed to meet the particular splicing requirements needed for FTT and premise applications, the company claims that no feature will go unutilized. The splicers' targeted functionality allow for lower manufacturing costs that the company claims can be passed on to the customer at price ranges of up to 50% less than conventional splicers (depending upon which TomCat model is chosen). The splicers are among Sumitomo's other FTTP/FTTT solutions for both fiber-to-the-premises and fiber-in-the premises applications, including next generation drop and distribution cables, splitters, interconnect solutions, and its air-blown fiber cabling system.
SUMITOMO ELECTRIC LIGHTWAVE
www.sumitomoelectric.com
Data loggers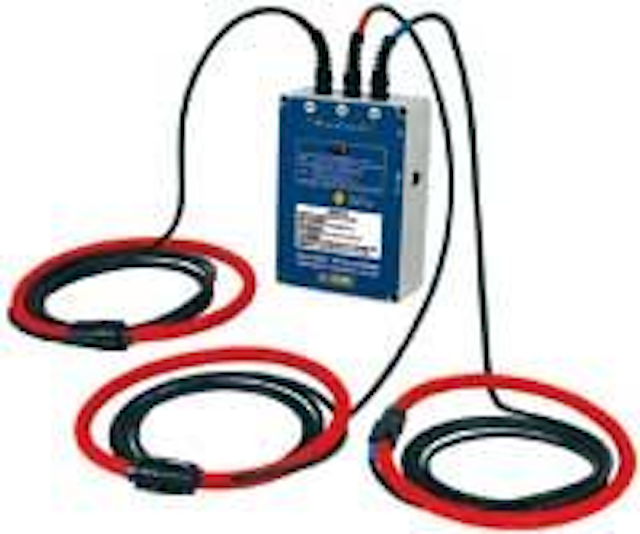 Click here to enlarge image
AEMC has introduced Sentinel data loggers, which record true RMS measurements of AC voltage and current parameters. The voltage loggers provide differential three-phase inputs and measure up to 600 volts. They include integral flexible current probes for three-phase measurements up to 3000 A. The loggers are small, portable and battery-operated (Alkaline and rechargeable NiMH models are available). All models are equipped with the Extended Recording Mode (XRM), which lets you record during a long period of time by reducing the stored sample resolution of the oldest data and maintaining matching resolution for the newest data. This process continues until the recording is manually stopped. The loggers store up to 480,000 points (1 MB) and 64 samples per cycle. Other storage modes include First In/First Out (FIFO), and Stop When Full. The loggers include DataView software for data storage, analysis and report generation.
AEMC INSTRUMENTS
www.aemc.com
Wire manager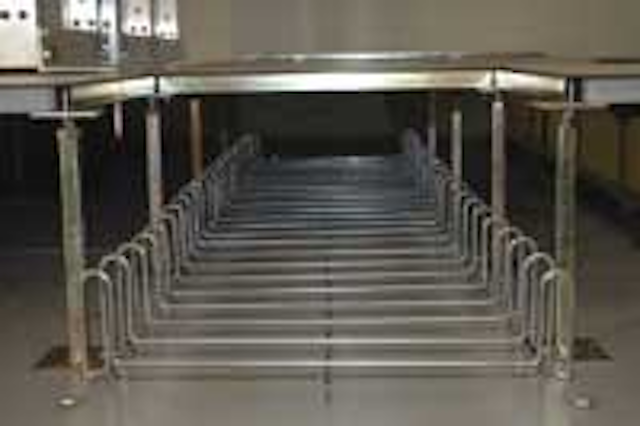 Click here to enlarge image
Snake Tray's Snake Charmer is a new wire manager for workstations. Snake Charmer is designed to help manage cable chaos and avoid workplace accidents by organizing the cables in an easy-to-use module that is designed with ample capacity for today's equipment wires. Snake Charmer can be mounted to a wall, desk side, or hardware component, or remain free-standing. It is designed to minimize PC disruption and loss of staff productivity, reduce time expensed to troubleshoot corrupted workstations, and maximize computing productivity by simplifying workstation set-up, modifications and relocations. Snake Charmer ships fully assembled.
SNAKE TRAY
www.snaketray.com
Jacketless multimedia cables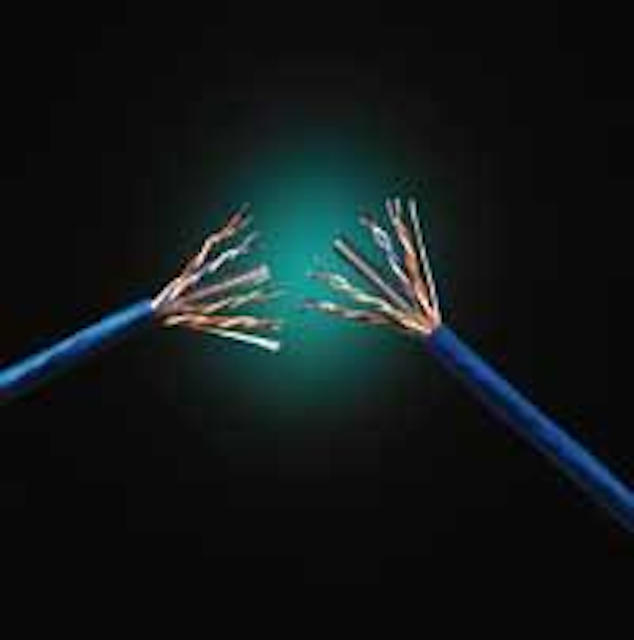 Click here to enlarge image
Honeywell's Genesis Series line of Profusion jacketless multimedia cables are designed to provide a simple, cost-efficient solution for residential structured cable applications. The Profusion jacketless design, says the company, translates into installations that are less expensive and less labor-intensive, yet maintain high standards of quality. Unlike traditional jacketed cables, Profusion jacketless multimedia cables secure voice, data and video options without an adhesive material, delivering a bundled cable while saving time by eliminating the need to remove an outer jacket. The Profusion design lets you easily separate data and coaxial cable components. In addition, because the cable's design is lighter and has a better overall bend radius along with a smaller overall diameter than comparable cables, the company claims it is much easier to handle. This technology is designed to improve on other bundled constructions by eliminating problems like cold weather cracking and difficulty in separating the individual conductors. Honeywell offers bundles in a wide variety of cable combinations. The standard offering consists of two Category 5e cables for voice and data, plus two RG 6/U quad shielded coaxial cables. Honeywell also offers a bundle with two optical fibers; additional constructions are available.
HONEYWELL
www.honeywell.com
LAN toner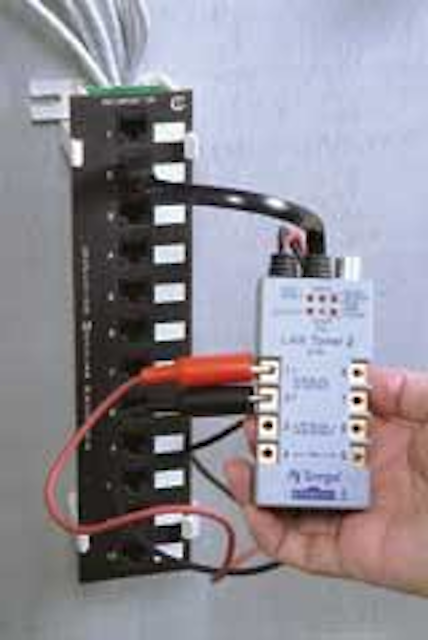 Click here to enlarge image
Tempo's recently launched AT8L LAN Toner 2 is designed for the installation and maintenance of commercial voice and data wiring systems. It has been built to meet the needs of installers who want one tool to track cabling and determine problems in modern communications wiring. The AT8L LAN Toner 2 can be used to identify and troubleshoot common problems found when building and maintaining communications wiring systems. It can also trace hard-to-find Category 5 and Category 6 cabling. Its active digital functions are compatible with 10/100Base-T LAN systems. Features of special interest to those working with structured wiring include digital interaction with LAN hubs and switches (blink activity lights and detect hub service from remote jacks), splittable tone connections for tracking high performance LAN cable, a telephone service indicator, powered Ethernet check, selectable tracing tone sounds and a series-connectable breakout adapter for RJ-11 or RJ-45-equipped links. The LAN toner also has a low-battery indicator.
TEMPO
www.textron.com
Wireless solutions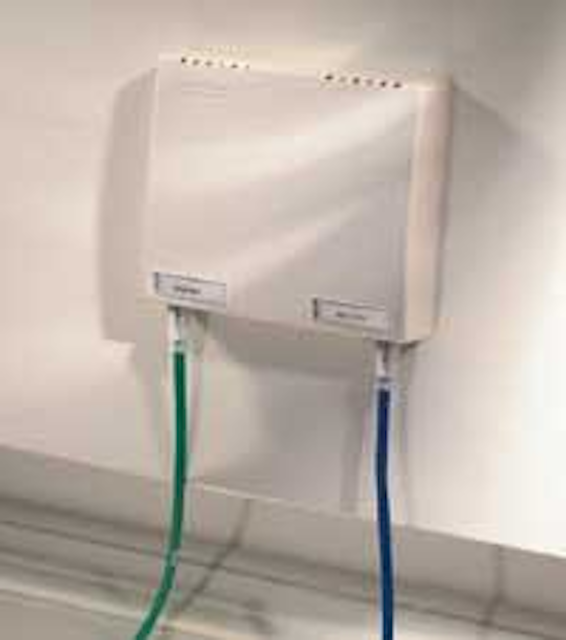 Click here to enlarge image
Ortronics Inc.'s new wireless solutions are designed for large deployments, such as enterprises, financial institutions, education, healthcare, and retail. The company claims its wireless solutions are fully integrated with the structured cabling infrastructure to provide advanced security, high performance, simple centralized management and easy installation and maintenance. The solutions feature the patent-pending Wi-Jack Wireless Access Point that mounts directly to a wall outlet box, using the same installation practices as for a standard wall outlet. The Wi-Jack is available in a stand-alone version to allow wireless connectivity for multiple users or in a workstation version to allow wireless connectivity and two additional modular ports to support copper, optical fiber or coax. For advanced intelligence, security and easier management, Ortronics' Wireless Controller is designed to allow centralized management and monitoring of access points. The controller is available in versions to support 5, 16, or 48 Wi-Jack access points and hundreds of users per controller, and is stackable for scalability in any size deployment. Features integrated into the wireless controller include RF management and planning software, stateful firewall, intrusion detection system, captive portal and VPN support, advanced security (802.1x and 802.11i ready), policy-based access control and support for secure voice over wireless. Ortronics' wireless solutions also offer a Power over Ethernet injector, which acts as a midspan device to provide power to the access points over a Category 5e or 6 Ethernet cable, eliminating the need for a separate power outlet at each access point location.
ORTRONICS
www.ortronics.com
Fusion splicing kit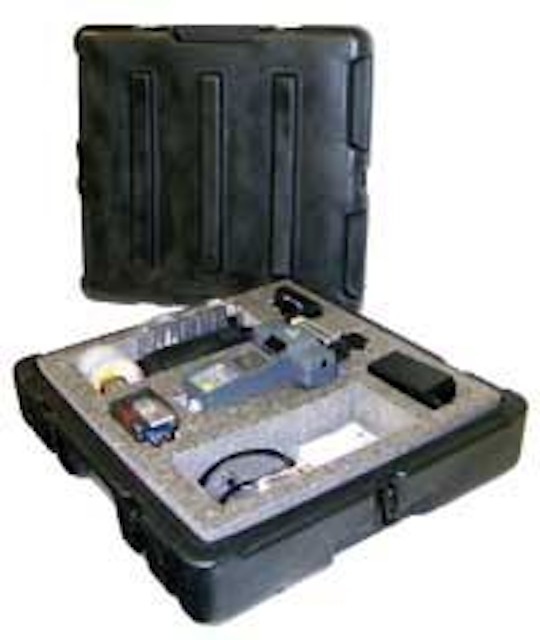 Click here to enlarge image
KITCO Fiber Optics has designed a portable fusion splicing kit that contains all the necessary tools to let you splice fibers and repair broken or severed optical-fiber cable runs, even in harsh field environments. The splicing kit is housed in a ruggedized, hard shell case, which has a removable lid that is used to protect the hand tools while repairs are being made. The splicing kit is designed to fuse 900-
KITCO FIBER OPTICS
www.kitcofo.com
Textile-based innerduct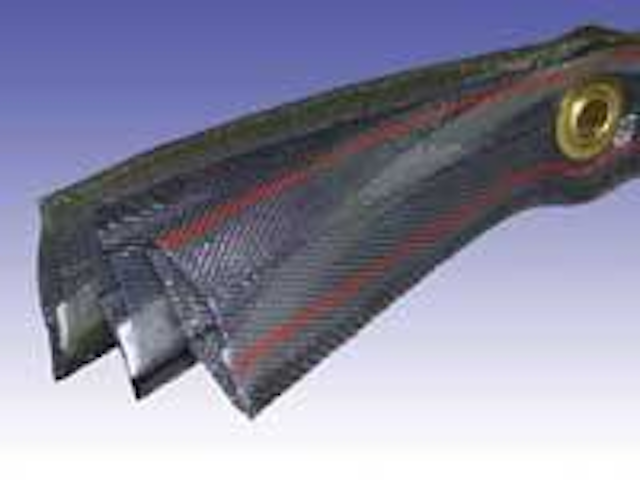 Click here to enlarge image
Federal Mogul Systems Protection Group's CableGuide SC is a flexible, single-cell constructed, textile-based innerduct. CableGuide is engineered to improve space utilization up to 85% by conforming to the shape of cable instead of holding a circular profile. It is designed to simplify the installation process and greatly reduce installation costs. CableGuide SC is designed to increase conduit space utilization by conforming to the inside of the conduit and segregating multiple cables. The product provides the capability to place cables individually or several at once, simplifying the installation process.
FEDERAL MOGUL SYSTEMS
www.federal-mogul.com
Lay-in grounding lug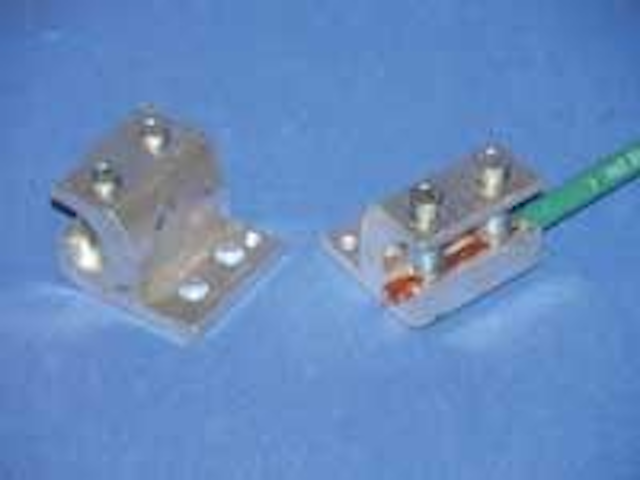 Click here to enlarge image
Harger Lighting & Grounding has introduced its Two-Hole Aluminum Lay-In Lug (LI2/0142). The dual-rated, electro-tin plated aluminum lug is designed to provide grounding attachment of copper or aluminum conductors (14 AWG to 2/0) to racks and cabinets utilizing standard EIA/TIA hole spacing. The lug features parallel mounting direction, which the company claims allows for better cable management. The lug is UL-listed (486B), and meets ANSI J-STD-607.
HARGER LIGHTING AND GROUNDING
www.harger.com
Bulk qualification system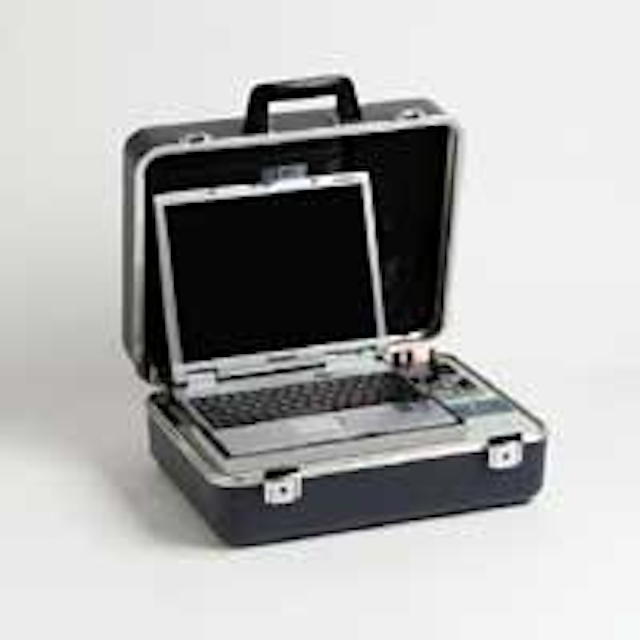 Click here to enlarge image
Fluke Networks claims that its NetDSL Bulk Qualification System is the only portable bulk pair test system designed to fully test, pre-qualify and document the copper distribution network (F2 plant) for ADSL2+ service. NetDSL provides automatic real-time analysis of the pairs' condition. Using a series of patented algorithms and testing techniques, it performs more than 15 electrical and wideband tests on the copper pair to determine what level of service the pair can support, including estimated upstream and downstream bandwidth for ADSL, ADSL2, and ADSL2+ services. NetDSL can be configured to test up to 1,000 pairs every three hours, and the software provides an easy-to-use interface. Field workers can use it to automatically test and analyze results without need for technician intervention. The DaVaR AutoQual algorithm automatically determines, in real-time, "pass" and "fail" conditions, and estimated upstream and downstream bandwidth rate for ADSL services. Analyzed results can be automatically uploaded to the service provider's line records database or to marketing lists used to target distribution areas most likely to order high bandwidth services.
FLUKE NETWORKS
www.flukenetworks.com
Handheld fiber-test system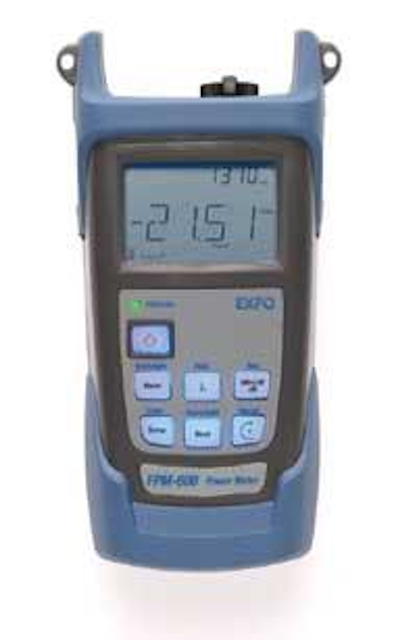 Click here to enlarge image
With a memory capacity of 1,000 data items and the ability to transfer data to a PC via a USB connection, EXFO's 600 handheld series includes the FOT-600 Optical Loss Test Set, the FPM-600 Power Meter, and the4 FLS-600 Light Source. The set is available in singlemode (1310, 1490, 1550, and 1625 nanometers) and multimode (850 and 1300 nanometers) configurations. An LED indicator and user-defined thresholds highlight the pass/fail features. The product has a wide dynamic range, its manufacturer says, and is available with an optional visual fault locator. The set provides automatic wavelength recognition, requiring no offset nulling. Also available from EXFO is the FiberBasix 500 handheld series, including the EOT-500 Optical Loss Test Set, the EPM-500 Power Meter, and the ELS-500 Light Source. This set is optimized for the enterprise market.
EXFO
www.exfo.com
1U cabinet meets DOT specs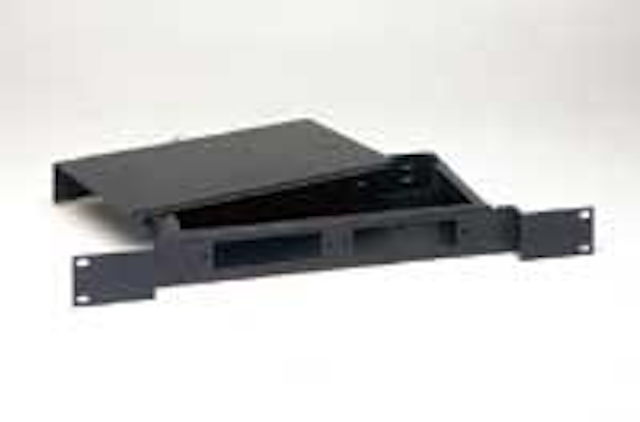 Click here to enlarge image
Superior Modular Products' 1U rack-mount optical-fiber cabinet has been written into the National Department of Transportation (DOT) specifications and has been implemented by the DOT of Houston. In response to the DOT's request for solutions for overpopulated traffic controls, the manufacturer has engineered the cabinet to follow critical dimensions, high-density capabilities, and to include a patch/splice feature that meets all DOT specifications. The RTR12B cabinet is a 1U, 19-inch recessed rack-mount cabinet offering left and right rear cable entry and a removable top-access panel. For applications requiring rear access, the manufacturer offers the RTH12B cabinet with the same patch/splice features as the RTR cabinet. Both are backed by a 15-year warranty.
SUPERIOR MODULAR PRODUCTS
www.superiormod.com