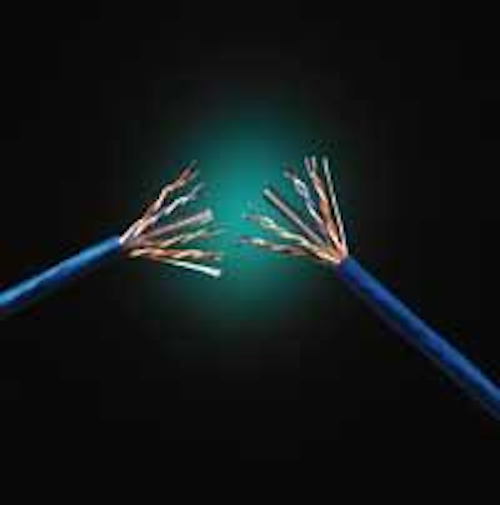 There's no doubt among many in the industry that a 10GBase-T standard and Augmented Category 6 cabling will enable unshielded twisted-pair (UTP) to remain the predominant cabling choice.
For more than a year, the industry has been abuzz about the forthcoming 10GBase-T specifications from the IEEE-set to be finalized in 2006-as well as the accompanying Augmented Category 6 infrastructure. At the same time, several other technology drivers may also help UTP grow its market share, despite the advent of advancing optical-fiber and wireless applications
A significant driver
Power over Ethernet (PoE) technology, which was standardized in the IEEE 802.3af specifications last year, lets many devices receive power as well as data over existing LAN cabling. Used for powering devices such as telephones, wireless access points, cameras, or access control devices, PoE offers simplified installation and space savings by requiring only one set of wires to be brought to a device. PoE also lets devices be more easily moved and remotely shut down or reset.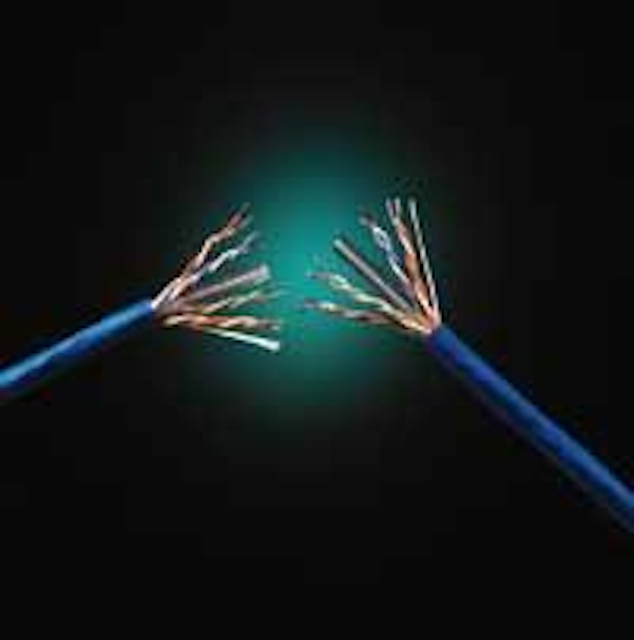 In anticipation of broadband and video-surveilance needs, Honeywell manufactures 22-gauge Category 6 cable that offers improved insertion-loss performance and can handle up to 70 channels of analog video.
Click here to enlarge image
"IEEE took the basic information by the TIA and equipment manufacturers were able to design chips and circuitry capable of isolating power and its associated noise from data," explains Tom Russell, vice president of technical marketing at Quabbin Wire & Cable (Ware, MA; www.quabbin.com). "Because it's dealt with in the active equipment, it's [PoE] really not a technology that required UTP manufacturers to focus on from a cable design and engineering standpoint. Now that the standard is finalized and network devices designed to use this technology are becoming available, Power over Ethernet is a significant driver that will continue to increase UTP's market share."
Russell says the IEEE is working to nearly double the power that may be transmitted, which will allow even more devices to take advantage of PoE technology.
"Industrial Ethernet is just one application where Power over Ethernet is important, because many devices on the factory floor, like printers, displays, or sensors, can be powered in this way," he says.
Voice over Internet Protocol (VoIP) turns audio signals into digital data that can be transmitted over the Internet, providing a way to bypass the phone company and converge voice and data onto one network.
VoIP sorts out
"Voice over Internet Protocol is an emerging technology that is still sorting itself out, and five years from now, we will know the winners and losers," says Russell. "VoIP is not a battle that concerns UTP directly, but involves technology at the switch or router that lets the network prioritize voice over data to ensure that conversations are kept crystal clear."
A few companies are striving to protect the installed base of private branch exchange (PBX) and older telephone switches, but the benefits of VoIP have some enterprise customers already implementing the technology. So, VoIP is another driver for more UTP sales.
"Some new call centers have good justification for VoIP because they're building from the ground up, and they're not running mission-critical applications," says Russell. "VoIP doesn't really affect the technology of UTP, but it does put more data onto the network, and that means more UTP."
Each industry has specific requirements when it comes to network cabling. For example, industrial applications require cable and connectivity designed to withstand harsh environments.
"The industry is focusing more on the requirements of specific applications, and we're seeing more solution-based systems instead of trying to make one cable fit every application," says Rob Gilberti, director of marketing at Draka USA (Franklin, MA; www.drakausa.com). "For example, in the medical industry, safety precautions require low-smoke, zero-halogen or lead-free designs and diagnostic imaging requires increased EMI/RFI immunity. The TIA is currently working on an industrial standard under the TR-42.9 Working Group, which could become available in mid-2005."
According to Gilberti, the industry is also experiencing a need for shorter distance and higher-count category UTP cables for areas where customers may not want to deploy a fiber backbone.
"If I want to run cable outside to a kiosk or temporary classroom, it may only be 100 feet away and running fiber doesn't make sense," he says. "Higher-count cables are also being run in the horizontal, out to modular office furniture where the cables can then be branched out to create separate zones."
In response to these trends, companies like Draka are releasing all-weather OSP and 25-pair UTP cable solutions, and Quabbin has introduced a polyurethane-jacketed cable for use as high-flex patch cords in hazardous environments.
Seeing is believing
Video is another driver affecting UTP, both in residential and commercial applications.
"We believe that digitized video for the home is the next big driver, and you can send an uncompressed high-definition TV signal over a Category 6 network," says John Pryma, director of Honeywell Cable Products (Pleasant Prairie, WI; www.genesiscable.com).
In anticipation of broadband and video-surveillance needs, Honeywell manufactures 22-gauge Category 6 cable that offers improved insertion-loss performance and can handle up to 70 channels of analog video.
"While 22-gauge is great for video, it's also ideal for Power over Ethernet," Pryma says. "It enables users to power a variety of devices, as well as send zoom, pan, and tilt commands to cameras."
-Betsy Ziobron