Staying connected when disaster strikes
Nobody in the state of Florida has to be reminded of the 2004 hurricane season.
Aug 1st, 2005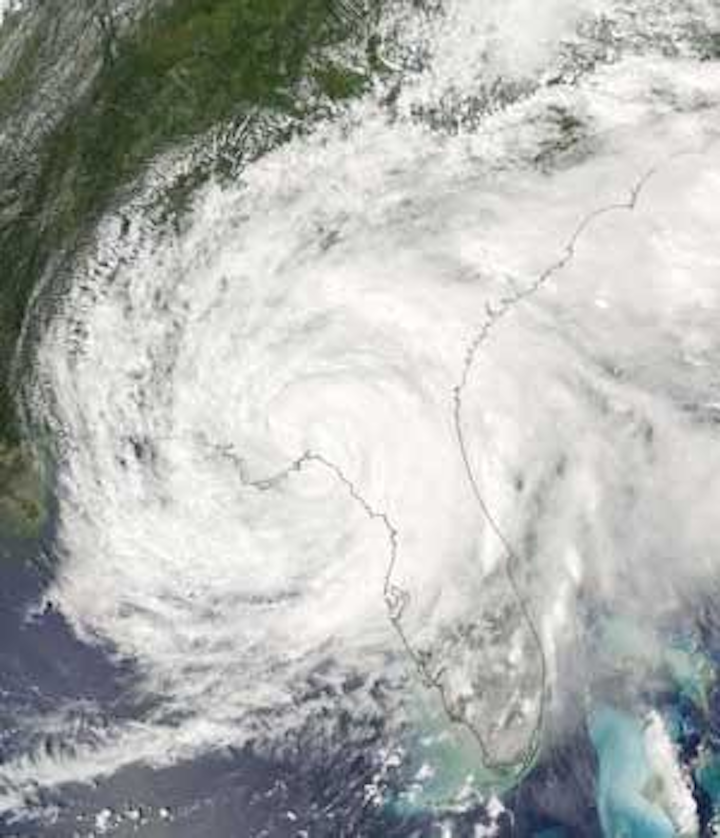 Nobody in the state of Florida has to be reminded of the 2004 hurricane season. Not only are the memories permanently branded, but as of the time of this writing, nearly a year after the season's first storm hit, the recovery and rebuilding efforts remain a long-term process.
In reality, the 2004 hurricane season still exists for many residents of Florida as well as other states hit last year, including Alabama, the Carolinas, Mississippi, and Georgia.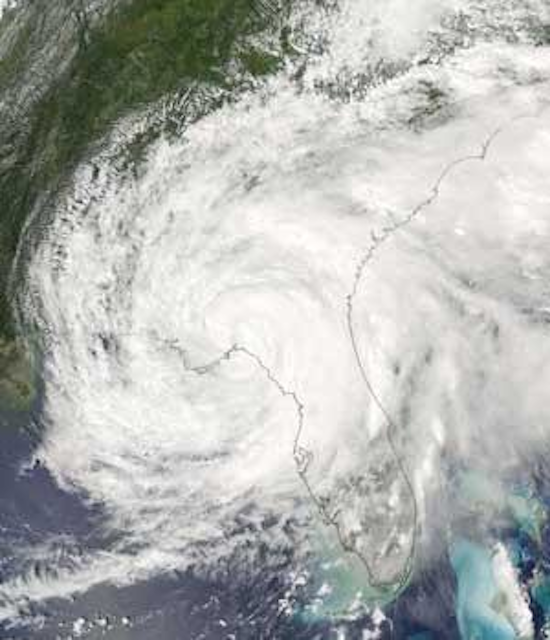 Click here to enlarge image
Between August and September of 2004, four hurricanes-Charley, Frances, Ivan, and Jeanne-each wreaked more than $5 billion worth of havoc on the United States. The National Climatic Data Center (www.ncdc.noaa.gov) of the National Oceanic and Atmospheric Administration charts weather-related disasters in the U.S., including their actual or estimated dollar values. According to the NCDC, Hurricane Charley's estimated $14 billion in damage was the largest weather-related disaster in the United States since floods in 1993 caused $26.7 billion in damage in the nation's Midwest.
Last year's four hurricane disasters averaged an estimated $10.375 billion in damage.
Ramping up while others board up
Hurricanes differ from most other natural disasters in that they can be tracked, usually for several days before they strike. They are similar to other natural disasters in that the Federal Emergency Management Agency (FEMA; www.fema.gov) spearheads emergency response and recovery efforts in affected areas. While other organizations are boarding up their offices as the storm approaches, FEMA does exactly the opposite by establishing a presence and ramping up for what inevitably is hectic, around-the-clock activity.
Gilbert Gonzalez heads Mission Critical Solutions based in Tampa (MCS; www.mcsoftampa.com); MCS was the contractor that got FEMA's operations running when Hurricane Charley struck last August. In an interview with Cabling Installation & Maintenance, Gonzalez described the work MCS carried out for FEMA, the contribution his distributor made to the process, and his experiences with preparing for and dealing with natural disasters.
CI&M: FEMA used your services in its efforts to help citizens through recovery from 2004's Florida hurricanes, including Charley. Had you worked with FEMA in any capacity before the hurricanes?
Gonzalez: FEMA was a new customer of ours. We had been marketing to them before Hurricane Charley, but had not done business with them. When the hurricane hit, their other vendors were unable to respond.
CI&M: The entire country knew the hurricane was bearing down on Florida, thanks to meteorological technology. How far ahead of time were you in touch with FEMA to discuss their anticipated needs? Or, did the contact begin after the hurricane hit?
Gonzalez: We at Mission Critical Solutions were hunkered down in Tampa waiting for the storm to hit, with maps on the wall because even though we knew the storm was coming, nobody knew exactly where it would make landfall. At 3:00 that afternoon, we got the call. FEMA asked, "If we give you an order tomorrow morning, can you get it up and operational 24 hours later?"
CI&M: The scope of work must have been extremely challenging.
Gonzalez: FEMA needed deployable networks that could be moved to various disaster sites. One was set up in an old retail store, and we had to come up with an on-the-fly design for printers, fax machines-all the network components.
The network had to be up and operational by noon the day after it was specified. It required 80 computers for two wireless networks, which had to be ordered. I couldn't wait at my office in Tampa for delivery of the equipment because of the tight timeframe. Fortunately, Graybar (www.graybar.com) had its warehouse in the area up and running. They accepted shipments for me at their site, which allowed me to get to the worksite in time to complete the job.
CI&M: I'm sure you appreciated that level of support from your distributor.
Gonzalez: For many people, you don't understand the value of having a true relationship with your distributor until you call your distributor at 6:00 AM and ask them to do something that is unreasonable. To me, a relationship isn't about getting an extra nickel off the price of a jack. There is a hidden benefit to remaining loyal.
CI&M: Recovering from a disaster is a long-term process. What kind of agreement do you have with FEMA for ongoing work?
Gonzalez: MCS is supporting the FEMA centers for 12 months.
CI&M: You landed FEMA as a client as a result of this natural disaster. Did any of your existing customers fare badly in Hurricane Charley?
Gonzalez: A naval facility in Pensacola suffered badly from a later hurricane. More than 20 buildings were destroyed and the initial budget for telecom reconstruction was $20 million.
CI&M: What do you tell your existing customers about disaster-prevention and disaster-recovery plans?
Gonzalez: I tell them it is not impossible; it can be done. When physically possible, the best way to accomplish disaster prevention is to have a geographically diverse site. For small businesses, that is not realistic. I tell them to at least look at the buildings' construction. Be certain that you will be able to restore power or have access to secondary power. That means a generator and adequate fuel.
Very importantly, elevate your equipment. One government client of mine has its telephone switch located in the basement. I told them they have to move the switch onto a higher floor.
---
Statistical look at the 2004 hurricane season
4 Number of hurricanes-Charley, Frances, Ivan, and Jeanne-that collectively made up the largest disaster in FEMA history. Florida became the first state since Texas in 1886 to be struck by four hurricanes in a single year.
200 Volunteer agencies that responded to Florida's 2004 hurricanes.
740Applications for mitigation grants FEMA received from local governments. The grants help Florida become more disaster-resistant.
800 FEMA and other federal personnel working at the Florida Long-Term Recovery Office in Orlando, as of June 2005.
2,600 At peak, number of FEMA personnel deployed to Florida in support of state and local response and recovery efforts.
9,600Patients treated for storm-related injuries.
11,000 Projects FEMA has approved for funding of emergency measures, debris removal, and infrastructure repairs, after receiving requests from more than 2,700 eligible applicants.
140,000 Volunteers who came to Floridians' aid. Thousands continue to help repair and rebuild structures as part of a statewide long-term recovery initiative.
368,000 Residents sheltered by the American Red Cross and other agencies, before and after the hurricanes moved through.
1.2 million Floridians who applied for federal and state assistance through FEMA's registration system. In one 24-hour period, FEMA took a record 44,800 applications.
6.4 millionHours, so far, volunteers from around the country have worked in Florida.
9.5 millionPeople who evacuated Florida during the historic hurricane season.
102 million Estimated value of volunteer service already logged.
400 million Dollars FEMA has set aside so far to fund mitigation projects designed to minimize future property, infrastructure, and economic losses caused by disasters.
1.1 billion Dollars FEMA has approved so far in grants to reimburse emergency work and fund infrastructure repair projects submitted by state, county, and local government officials.
5.2 billion Dollars Florida has received in federal disaster assistance.
Source: Federal Emergency Management Agency / June 2005
PATRICK McLAUGHLIN is chief editor of Cabling Installation & Maintenance.