End-to-end 10-Gigabit system

Click here to enlarge image
Molex's end-to-end 10-Gigabit system features the enhanced Modlink plug-and-play system, preterminated optical-fiber trunk cables, and optical-fiber patch cords. The system is designed especially for mission-critical facilities and networks, such as data centers, storage area networks, and low optical insertion loss backbone risers. It supports IEEE 802.3 10GBase-SR/SW and 10GBase-LX4, plus Fibre Channel1200-M5E-SN1, and all legacy systems designed to run over 50-µm multimode fiber. The company says that its 10G products offer industry-leading insertion loss properties, and are fully tested (test results available upon request). The 10-Gigabit system is backed by a 25-year product, system performance, and application assurance warranty when installed by a Molex certified installer.
MOLEX PREMISE NETWORKS
www.molex.com
Wall-mounted Wi-fi enclosure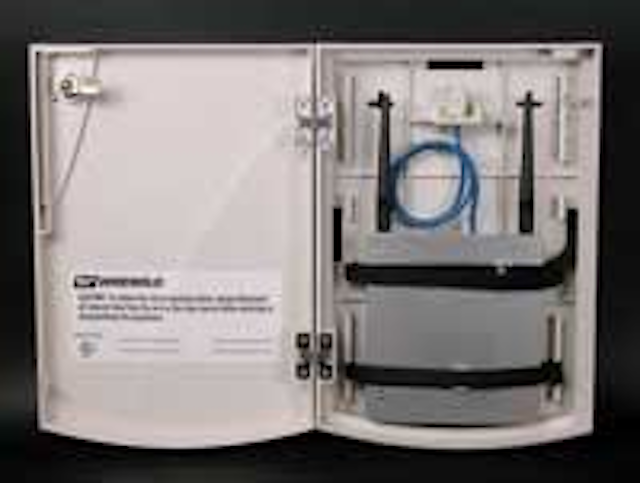 Click here to enlarge image
A non-metallic, wall-mount enclosure for wireless access points lets you place your access point on any wall surface, and is designed for easy accessibility and with concealed-lock security. Supporting a wide variety of access point designs, the enclosure includes mounting straps that let you position the access point vertically or horizontally so that you can get optimal signal coverage. Cabling can be fed into the back of the enclosure, and where backfeeding is impossible, twist-outs are provided that accommodate the Eclipse series workstation raceway. According to the company, the Wi-fi enclosure meets UL safety standards for US and Canadian use.
WIREMOLD/LEGRAND
www.wiremold.com
Tone and probe kit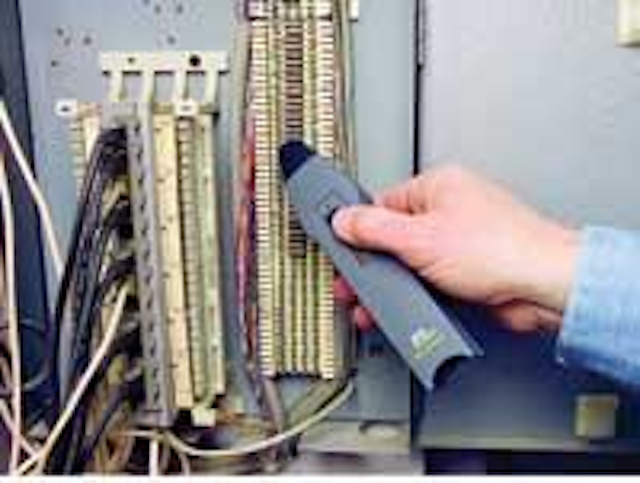 Click here to enlarge image
The TRACEtone tone and probe kit is designed to accurately isolate, trace and test RJ-11 cable in crowded wiring closets or bundles. Its tone generator lets you apply a strong signal to a wire pair of a single conductor. Select between two tones for enhanced accuracy. Only the tone probe's conductive tip will detect the signal, helping you to find the correct link plus reduce the chance of shorting live terminals. The probe traces signals through thick walls, wood framing, and other non-metal materials.
IDEAL INDUSTRIES
www.idealindustries.com
All-in-one floor box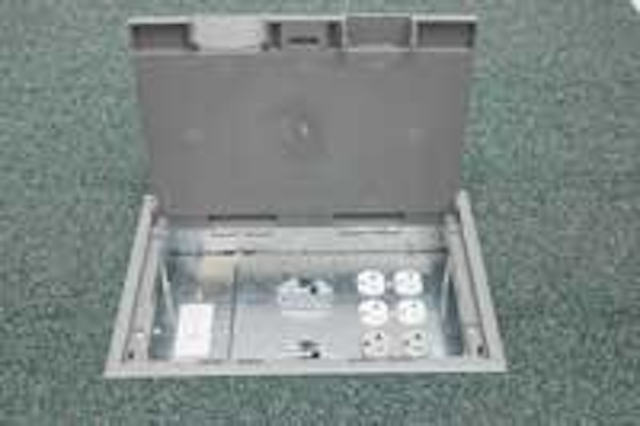 Click here to enlarge image
Snake Box is a floor box that provides an end-to-end power and data solution. The unit is pre-wired at the factory to save on field installation costs, letting you simply insert your power, voice, video and data devices for plug-and-play operation. It is designed for quick and flexible configuration of the services you need.
SNAKE TRAY
www.snaketray.com
10GbE over copper system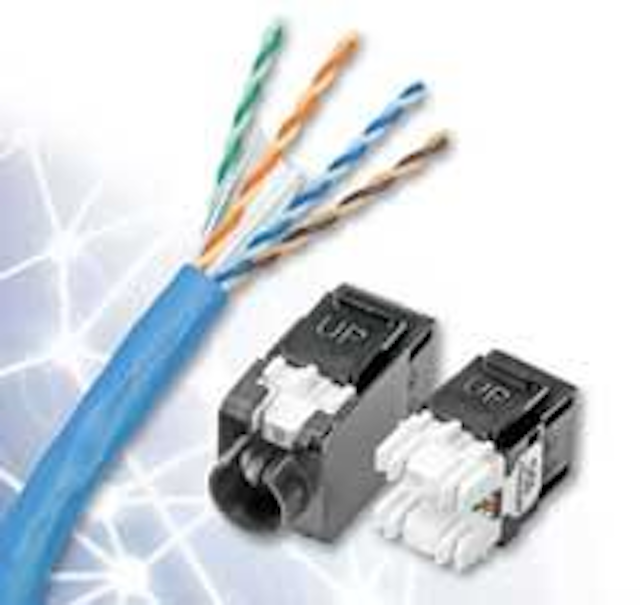 Click here to enlarge image
Superior Essex and Leviton Manufacturing have jointly introduced the NextLAN 10GC UTP system designed to support 10-Gigabit Ethernet transmission for 100 meters. The companies claim it is the first UTP cabling system to fully comply with the latest ANSI/TIA draft standard for 10GbE cabling requirements, with a 4 dB margin guarantee for power sum ACR-a prime indicator of channel performance. The system features 10Gain cable and Leviton's eXtreme 10G connectors.
SUPERIOR ESSEX
www.nextlansystems.com
Full-scale estimating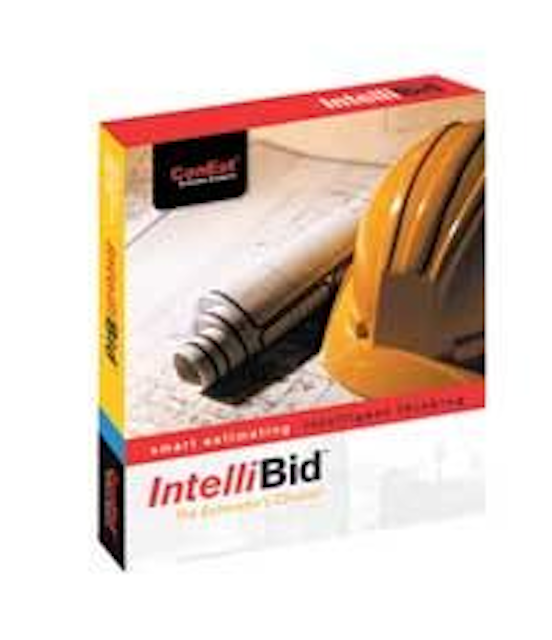 Click here to enlarge image
Delivering takeoff tools that are designed to provide speed, accuracy and flexibility for voice/data/video estimating, IntelliBid helps you to automatically adjust labor units based on job and installation requirements, create breakouts with true bid prices, use direct online pricing to participating supply houses (via NetPricer), and lets you add your own items, assemblies, pricing and labor units. IntelliBid includes DataBid, a comprehensive database of more than 70,000 cabling products, including pre-built datacom assemblies and accurate labor units from leading manufacturers.
CONEST SOFTWARE SYSTEMS
www.conest.com
Ready-to-go firestopper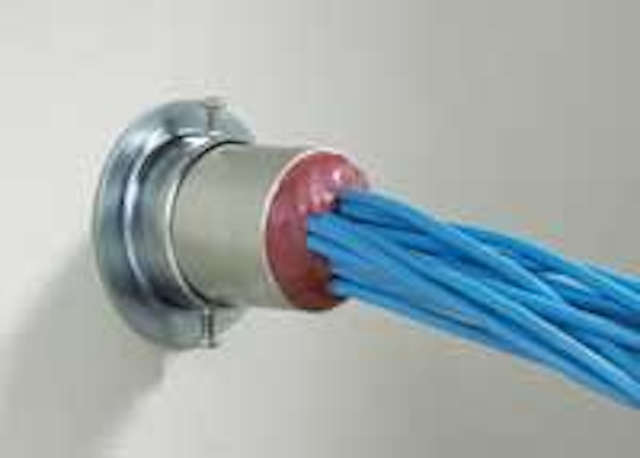 Click here to enlarge image
The SpecSeal Ready Sleeve promises cost-effective firestop protection for electrical, telephone and data cabling passing through rated or non-rated fire barriers. Sleeves are ready to install, with no field fabrication necessary. The kit includes a 12-inch steel sleeve available in 1-, 2-, or 4-inch diameter. Corresponding sized steel escutcheon plates lock the sleeve in place. SpecSeal firestop putty seals the ends of the sleeve to a required 1-inch depth. The sleeves are sized for up to 10-inch-thick barriers, and sleeve ends are rounded smooth to protect cable jacketing and eliminate the need for plastic bushings. Intumescent firestop gaskets on the escutcheon plates provide an external firestop seal that meets code requirements, eliminating the need to install sealant around the steel sleeve.
SPECIFIED TECHNOLOGIES INC.
www.stifirestop.com
Portable label printer
The RhinoPRO 3000 is designed for residential cabling contractors, security system installers, A/V and HVAC technicians to help quickly label and identify systems and components. The labeler features one-touch hot keys for such common applications as wire-wrapping and flagging. An intuitive, easy-to-use interface is designed to save time in making professional-looking labels.
DYMO INDUSTRIAL
www.dymo.com/industrial
Lay-in grounding lug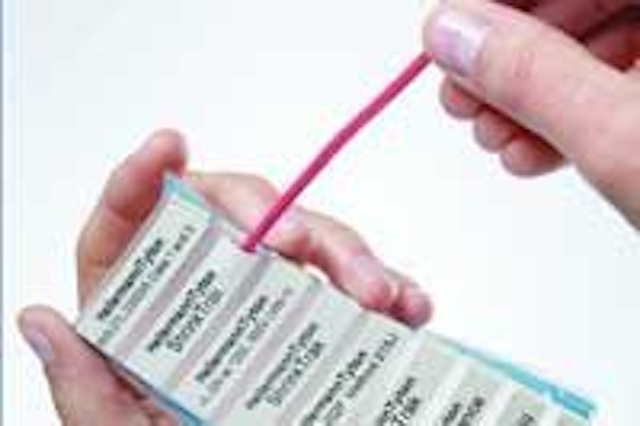 Click here to enlarge image
A two-hole aluminum lay-in lug (LI2/0142) is a dual-rated, electro-tin-plated device designed to provide grounding attachment of copper or aluminum conductors to equipment racks and cabinets that feature standard hole spacing. The UL-listed lug provides a two-hole, non-twisting mount that the company says meets BICSI and ANSI/EIA/TIA mounting recommendations. It is designed to provide easy installation of continuous conductor runs, and its parallel mounting direction is designed for improved cable management.
HARGER LIGHTNING & GROUNDING
www.harger.com
Ethernet network demarcation unit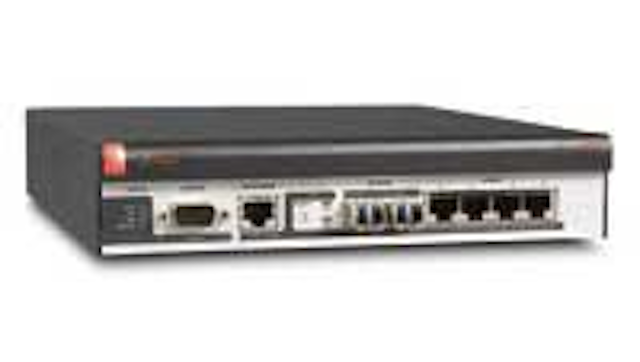 Click here to enlarge image
A multi-port optical Ethernet demarcation device that delivers EFM/OAM-managed services over VLANs and MPLS in a metro Ethernet network, the Ethernet Services Provisioning Platform (ESPP) is designed to address the demands of business for VoIP and high-speed data and video by aggregating multiple services at the customer edge. The system promises reliable end-to-end performance, and enables a scalable and expandable MPLS infrastructure. Services can be monitored using IP/SNMP and IEEE 802.3ah OAM concurrently, while providing advanced multi-layer internetworking between IEEE 802.1D and 1Q, MPLS, and the emerging 802.1ad domains. The ESPP incorporates the company's AccessMPLS technology that's designed to provide flexibility in deployment, provisioning, and delivery of Ethernet services.
METROBILITY OPTICAL SYSTEMS
www.metrobility.com
10-Gbit connectivity system
Click here to enlarge image
Designed to incorporate current installation practices with 10-Gigabit performance, the eXtreme 10G UTP connectivity system is said to be fully compatible with the latest ANSI/TIA draft standard for 10-GbE cabling requirements in a four-connect, 100-meter channel. Connectors feature a patent-pending Cone of Silence that creates a noise elimination zone designed to effectively block out alien crosstalk from an adjacent connector. A proprietary Retention Force Technology is a spring mechanism that reinforces tine contact in connectors to protect against damage caused by insertion of 4- or 6-pin plugs. eXtreme 10G is guaranteed to exceed current TIA 10-Gbit specifications for alien crosstalk, PSNEXT, PSELFEXT, ACR, PSACR, insertion loss and return loss with test transmission performance.
LEVITON VOICE & DATA DIVISION
www.levitonvoicedata.com
Total grounding package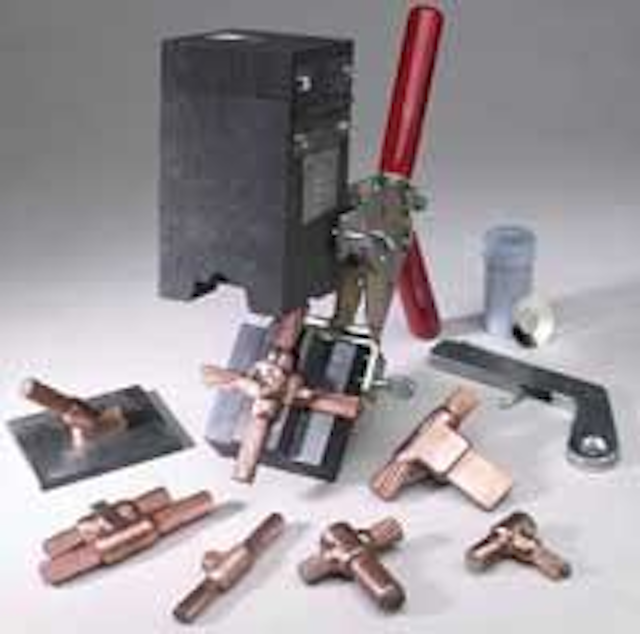 Click here to enlarge image
The BurndyWeld exothermic line of grounding products has been added to the company's Hyground and mechanical grounding lines to provide a complete grounding solutions package. BurndyWeld is designed to provide a simple, portable and efficient method of welding copper-to-copper and other materials without the use of an external power source. The resulting connection is a fusion or molecular weld of virtually pure copper.
FCI-BURNDY PRODUCTS
www.fciconnect.com
Heat-shrinkable markers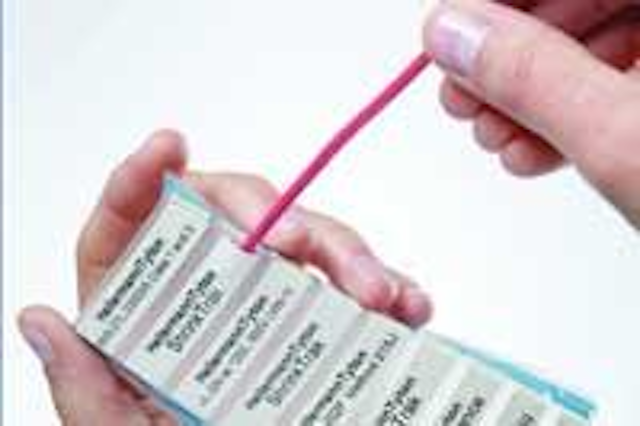 Click here to enlarge image
ShrinkTrak is a ladder-style, heat-shrinkable marker for copper and wire identification. Military specified, ShrinkTrak is flexible and made from polyolefin tubing. Slit edges are designed to permit faster and easier insertion and removal of cable or wire from ShrinkTrak's anti-static liner, while center slit options are available to eliminate hand-cutting of the markers. A smooth, flat surface is designed for consistent printing with less void or missing print. The company's proprietary waxed core dispenser helps provide a quick and consistent feed to most thermal transfer printers.
HELLERMANNTYTON
www.hellermann.tyton.com
Plenum-rated indoor/outdoor fiber
Hitachi Cable Manchester is manufacturing singlemode and multimode indoor/outdoor plenum-rated optical-fiber cabling. The design lets installers and building owners connect buildings directly between the telecommunications rooms of the buildings being linked. By eliminating the need to terminate at the entrance, as is required with standard outside plant optical fiber, you can reduce termination costs, decrease entrance facility space requirements, and keep termination points in a protected environment. Additionally, if a more robust indoor cabling solution is required, the indoor/outdoor cable can be installed in plenum spaces without the need of plenum innerduct. Cables are tight-buffered with a 900-µm buffer, and can accept connectors without need for a breakout kit typically required for loose-tube outdoor cabling. Six- to 12-fiber counts are available in 8.3-µm singlemode and 62.5- and 50-µm multimode.
HITACHI CABLE MANCHESTER
www.hcm.hitachi.com
No-solder RF connector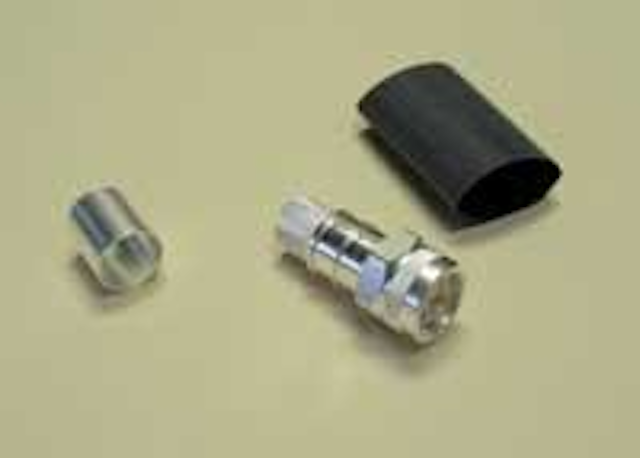 Click here to enlarge image
The EZ-600-NMH-D is a no-solder EZ crimp connector for LMR-600 cabling used for antenna feeders, system jumpers, and interconnects. LMR cables are designed to be low-loss, flexible, non-kinking RF transmission line media. The new connector features a combination hex/knurl couple nut for tightening by hand or wrench, a tri-metal plating designed to eliminate tarnishing yet provide outstanding electrical performance, a ridged landing area on the aft end that provides improved strain relief and weather sealing, and improved impedance matching that provides enhanced voltage standing wave ratio (VSWR).
TIMES MICROWAVE SYSTEMS
www.timesmicrowave.com
Fusion splicer kit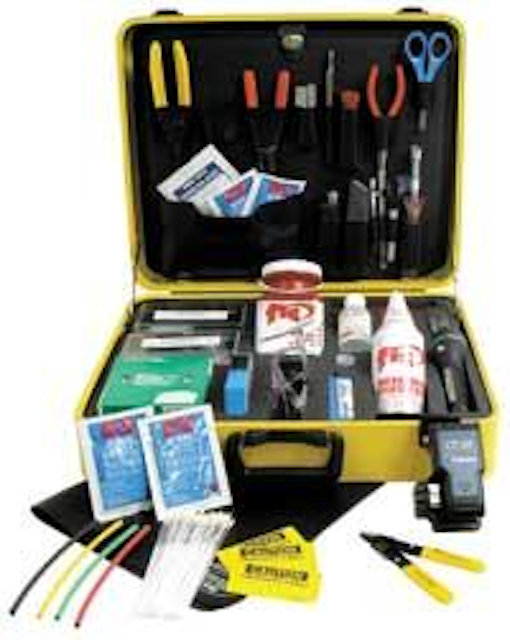 Click here to enlarge image
A new fusion splicing kit contains more than 25 products, including cable preparation tools, consumables, and fusion protection sleeves. The company's CT20-12 cleaver is optional. The kit is designed to provide an affordable and efficient means of organizing and transporting tools for optical-fiber installation. Also available is a compact cleaning kit that contains the essential consumables-assorted swabs, wipes, alcohol pads, and compressed air-required to clean optical-fiber connector end faces. (A 200× microscope is optional.)
FIBER INSTRUMENT SALES
www.fiberinstrumentsales.com
10-GbE network tester
Featuring a flexible configuration, the FTB-8510G Packet Blazer for testing 10-Gigabit Ethernet (10-GbE) interfaces in LAN and WAN optical-fiber networks can characterize physical interfaces with the same test module at all available wavelengths. Offered as a test module inside the company's FTB-400 universal test system, the Packet Blazer is designed especially for field, central office, and carrier lab applications. It tests Ethernet connectivity in its native format for LAN-to-LAN services delivered via ATM, frame relay, SONET/SDH, switched Ethernet, VLANs, dark fiber, and WDM. The tester features the company's patent-pending EtherBERT technology that provides bit-error-rate testing of Ethernet interfaces.
EXFO INC.
www.exfo.com
Dual-speaker spring clip module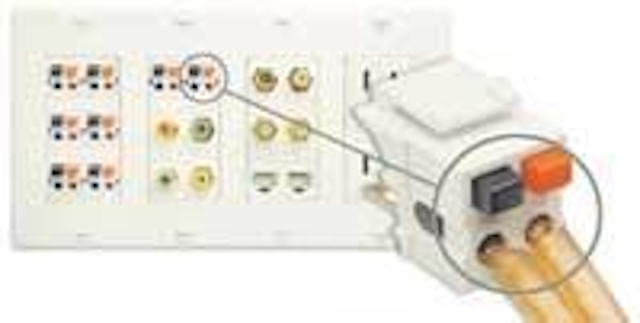 Click here to enlarge image
A patent-pending dual-speaker spring clip module is designed for home theater, conference room and other installations where a large number of wires are present. The modules provide a clean connection point for speaker wire pairs, and 50% less space within the faceplate. The design lets you install an entire 5.1, 6.1, or 7.1 surround sound home theater system with a 12- or 18-port faceplate. The module handles speaker wiring up to 12 AWG for high-fidelity speakers. Clearly marked identifiers make it easy to install speakers with the correct polarity.
ICC
www.icc.com
Fiber connectivity perks
Designed following input from installers and end users, the G2 System for optical-fiber connectivity is a high-density, modular solution designed to let installers connect system components simply and quickly. The company's InstaPATCH solution, meanwhile, is designed especially for data centers that have space and deployment constraints for connecting servers and switches. Claiming to reduce on-site installation time by more than 90%, InstaPATCH is designed to provide data centers with a smooth migration from serial to parallel optical transmission technologies. Both connectivity solutions are available in laser-optimized multimode and zero-water-peak singlemode options, supporting speeds up to and beyond 10-Gbits/sec.
SYSTIMAX SOLUTIONS
www.systimax.com
Data center protection
Click here to enlarge image
The E-LINE system, which includes the manufacturer's "swinghandle" mechanical latching design, combines with a software system to protect data center cabinets from unauthorized access or tampering. Security personnel can remotely control and monitor access to all cabinets, which can be granted or rescinded in real time, guaranteeing that only authorized personnel have access. E-LINE is designed to give data center and security managers the flexibility of granting access in a variety of ways-including by time, groups, job, or enclosure. The system's database, which records access activity, lets you investigate both successful and attempted access.
DIRAK INC.
www.dirak.com
One headset does it all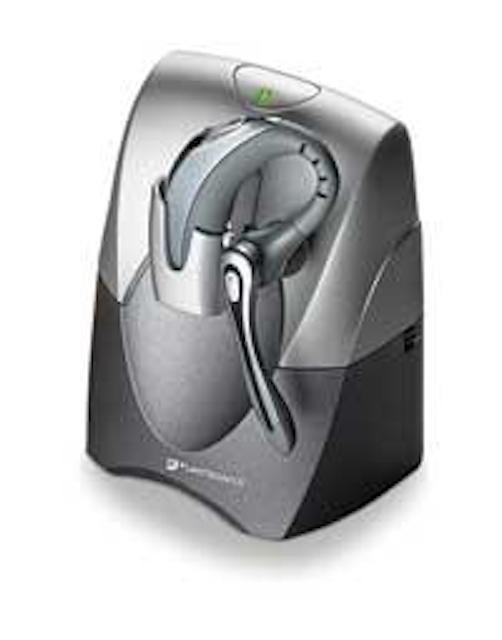 Click here to enlarge image
For installers needing to communicate with multiple devices, whether en route to the job site or in the office, this Voyager 510 wireless headset lets you seamlessly switch between cell phone, office phone, laptop PC, PDA, and other Bluetooth devices. The technology is designed to erase the distinction between mobile and office-based workers, since a single headset lets you communicate to a variety of devices from virtually any location.
PLANTRONICS INC.
www.plantronics.com
Fiber plug-and-play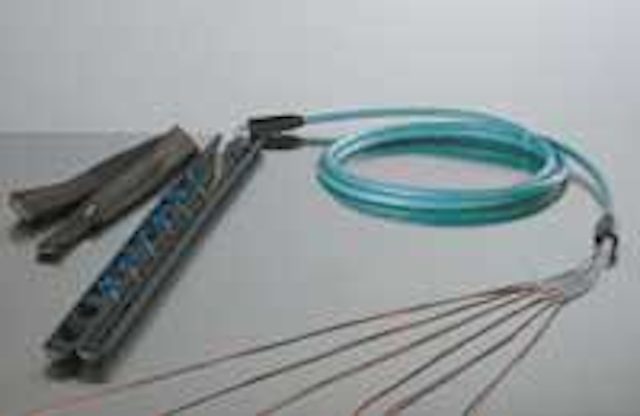 Click here to enlarge image
Preterminated optical-fiber plug-and-play solutions are designed for high-density telecommunications systems and data centers, and promising to provide reduced installation time and cost. The preterminated fiber solutions feature a reusable clamshell-pulling grip, designed to offer exceptional individual connector protection and easier access to factory-terminated connectors during installation. The grip includes a zippered pulling sock that lets you efficiently route trunk assemblies through conduit or in raised floors. An integrated smaller-form-factor trunk furcation plug is designed to reduce the pulling grip's overall outside diameter, helpingto ease installation in smaller conduits and pathways.
CORNING CABLE SYSTEMS
www.corningcablesystems.com
Self-amplified paging
Click here to enlarge image
A new line of self-amplified paging products is designed to save time and money in installation and customer use. Features include digital switching amplifiers designed to consume significantly less current, built-in connections to common port types, constant directivity horns that offer controlled dispersion, a single system for paging and continuous background music, buffer/expander features that allow for emergency announcements even when speaker power is off, and the ability to quickly and easily increase zone coverage with plug-in modules.
BOGEN
www.bogen.com
Textile innerduct system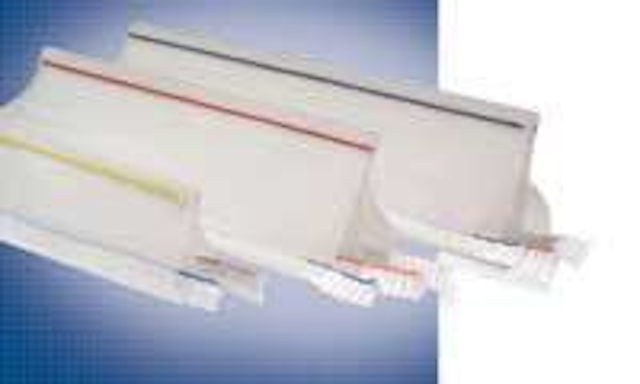 Click here to enlarge image
MaxCell is a flexible, multi-celled, textile innerduct system that's designed specifically for network installations. The textile construction conforms to the shape of cables placed within a conduit, reducing wasted space that would be found with rigid innerduct. MaxCell is designed to reduce the number of conduits required for new network construction, minimize the need for additional conduit in overlay applications, and enable incremental cable deployment to match system requirements. Configurations include one-, two-, and three-cell designs for use in 1.25-inch or larger conduit.
MAXCELL INNERDUCT
www.maxcell.us
Fast and versatile punchdown tool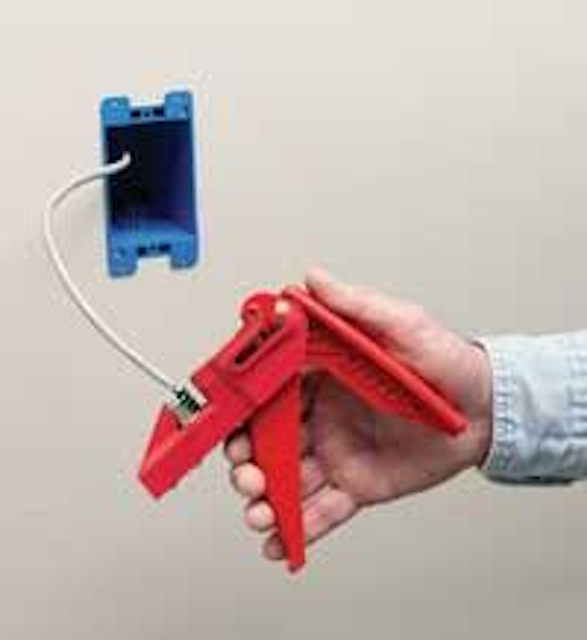 Click here to enlarge image
The JackRapid punchdown tool now supports the Systimax/Uniprise cabling system, and lets you terminate and trim all eight wires in a jack with one squeeze. Its interchangeable blade head is designed to be easily removed without tools. The company says an installation of 1,000 jacks can be achieved in as little as 10 hours, compared to about 29 hours with a standard single-wire punchdown tool.
FLUKE NETWORKS
www.flukenetworks.com
Air-blown fiber on demand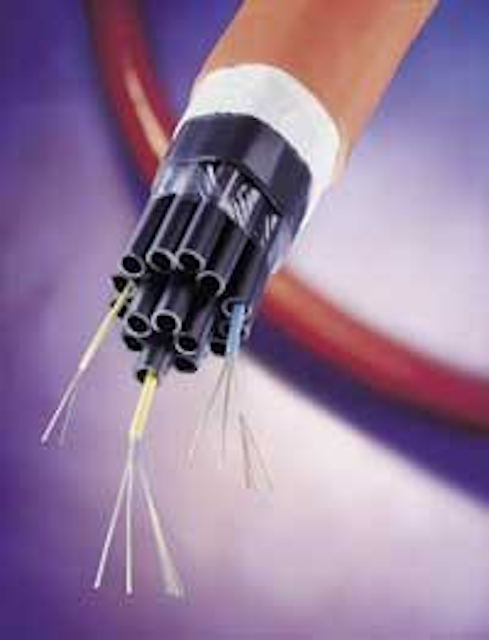 Click here to enlarge image
The FutureFLEX Air-Blown Fiber infrastructure is designed to offer fiber-on-demand and immediate scalability to ensure that a network is keeping up with the pace of emerging technologies. The company says other benenefits include: elimination of dark fiber; quick network upgrades, including limited access and secure areas; moves, adds, and changes that are typically one-tenth the cost of a conventional infrastructure. FutureFLEX, the company says, is the first air-blown fiber system to offer a laser-optimized fiber bundle for 10-Gigabit transmissions.
SUMITOMO ELECTRIC LIGHTWAVE
www.sumitomoelectric.com
Quick-release tie strip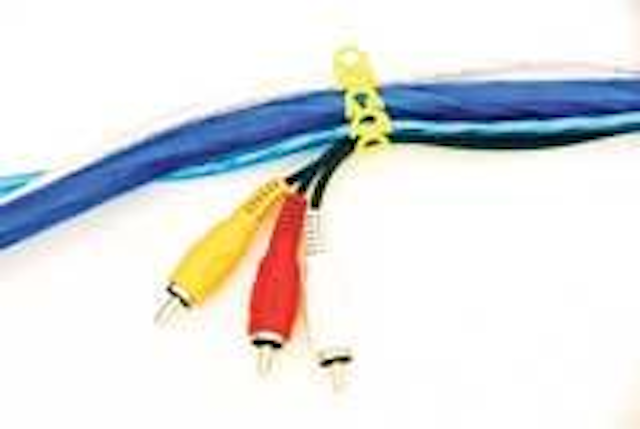 Click here to enlarge image
QuickStrip, the latest version of the Mille-Tie bundling tie strip, features a quick release format-a single-cell design that includes a V-shaped notch in each cell, making it faster to latch and easier to release. With a latch strength of 44 pounds, QuickStrip can be cut and reused repeatedly. In typical use, each 12-inch strip will make 3 to 6 individual ties. The new version will be initially available through RadioShack, with commercial packs available soon.
MILLEPEDE INTERNATIONAL
www.millepede.com
Test kit for fiber-to-the-home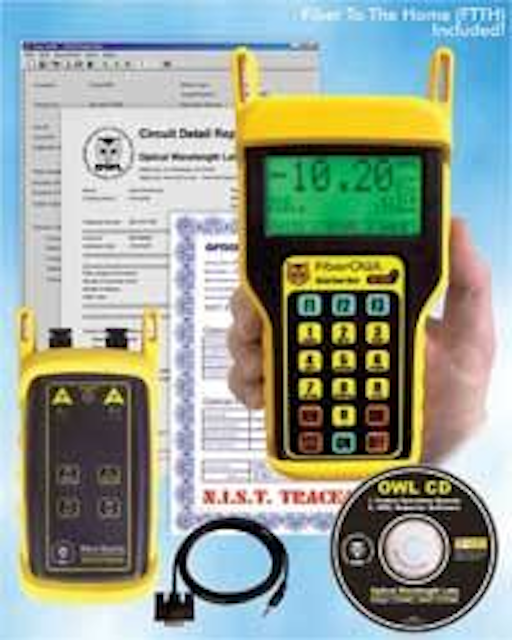 Click here to enlarge image
The Fiber OWL fiber-to-the-home (FTTH) test kit adds support for the ITU G.983.3 FTTH standard, automatic wavelength recognition, and an improved interface. When used with the WaveSource FTTH intelligent light source, the power meter and light source communicate and coordinate so that each unit is set to the correct wavelength, thereby reducing testing time and human error.
OPTICAL WAVELENGTH LABORATORIES
www.owl-inc.com
Fiber connectivity to PC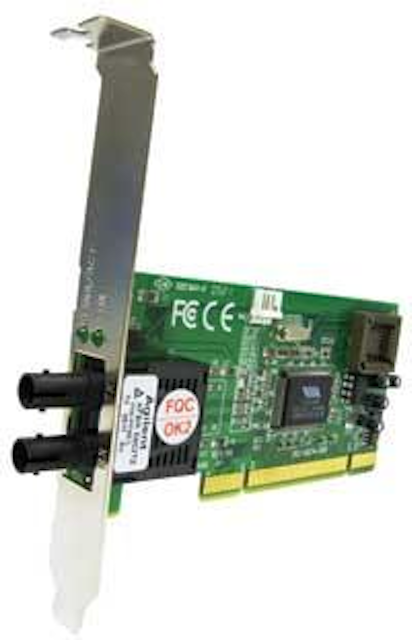 Click here to enlarge image
A new line of optical-fiber network interface cards (NIC) and PCMCIA cards are designed to deliver low-cost fiber connectivity to the desktop or laptop within the LAN. All cards offer driver support for most popular operating systems, and come with a lifetime warranty. The 100Base-FX PCMCIA cards are available in either 16-bit PC Card or 32-bit CardBus versions, and are PCMCIA Type II-compliant. The NICs are offered in standard and low-profile form factors, support 802.1P/Q VLAN tagging, Wake-on-LAN (WOL) power management, and have optional Boot ROM support. The single-port 100Base-FX and dual-port 10/100Base-TX + 100Base-FX versions are PCI 2.1- and 2.2-compliant, and include an IP multicast filter. The 1000Base-SX/LX version is PCI 2.2-compliant for 32/64-bit, 33/66 MHz buses, and supports jumbo frames up to 9 KB as well as TCP/IP checksum off-loading.
TRANSITION NETWORKS
www.transition.com
Stainless steel ID wall plate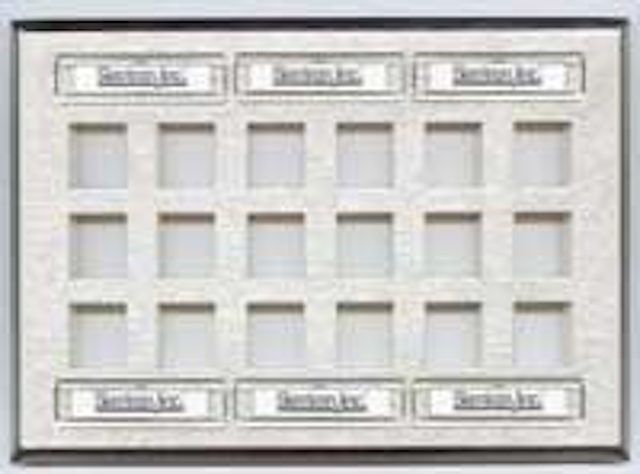 Click here to enlarge image
A new label designation system is available with the company's flush-mount, stainless steel wall plates. The flexible labeling solution is designed for frequent moves, adds, and changes, and lets you clearly identify connections on wall plates for most keystone-style modular jacks and inserts.
SEMTRON INC.
www.semtron.com
Termination kits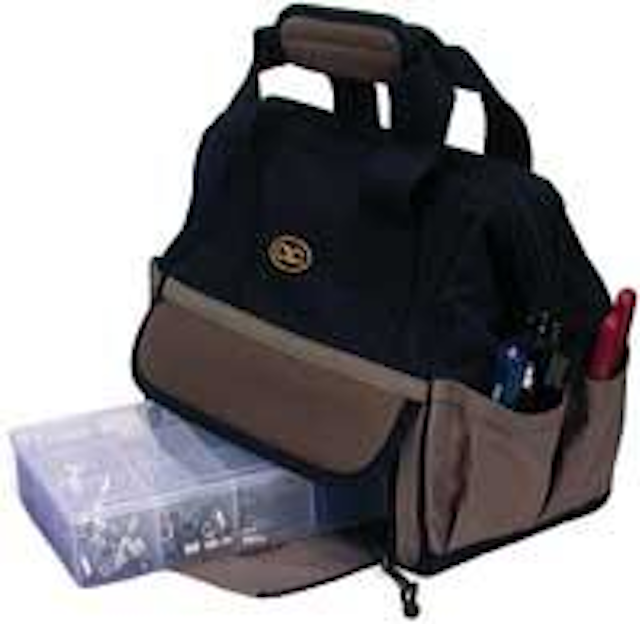 Click here to enlarge image
F-Conn Termination Kits include a range of connectors and required installation tools. Contents include compression tool, strip tool, round cable cutter, and a 12-inch tray tote bag. The multi-compartment tray slides securely into the bottom of the bag. The F-Conn system is a full line of compression connectors designed for cables ranging from RG6 quad to Mini-RGB. The connectors' compression on the jacket provides for a minimum 80-pound pull strength when installed. Termination kits are available in several versions, or can be custom-configured.
MILESTEK CORP.
www.milestek.com
Multi-fiber assemblies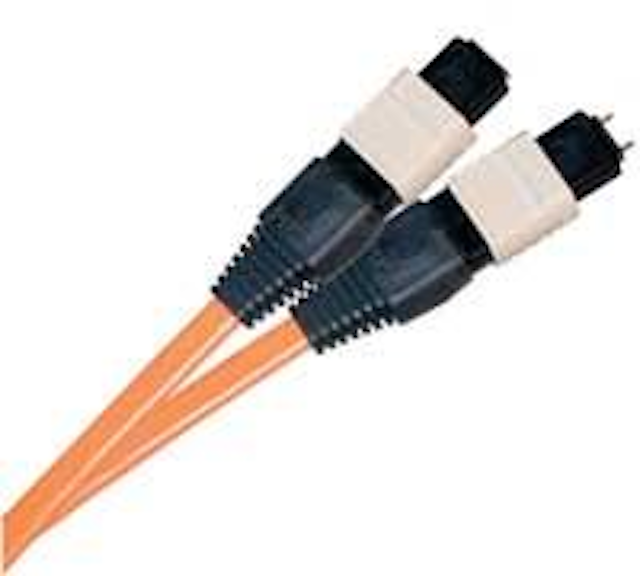 Click here to enlarge image
The high-density MTP fiber cable assembly is designed to replace up to 12 fiber connections with a single ferrule, reducing installation time and labor costs. The assemblies are suitable for such applications as data centers, telecommunications installations, broadcast communication, industrial control applications, backbone installation, and disaster recovery. Factory-terminated and tested, the MTP assemblies feature a push-pull design for easy mating and removal. Breakout assemblies are especially suited for making connections within rack-mounted or wall-mounted fiber enclosures that use single-fiber connectors. Configuration options include singlemode, 50- and 62.5-µm multimode, and laser-optimized in-riser or plenum-rated jackets. Custom assemblies can be made with 12 to 144 fiber counts. Factory test results meet or exceed TIA/EIA 604-5 (FOCIS-5) for MTP/MTP connectors, and Telcordia FR-1435.
QUIKTRON INC.
www.quiktron.com
Optical-fiber microscope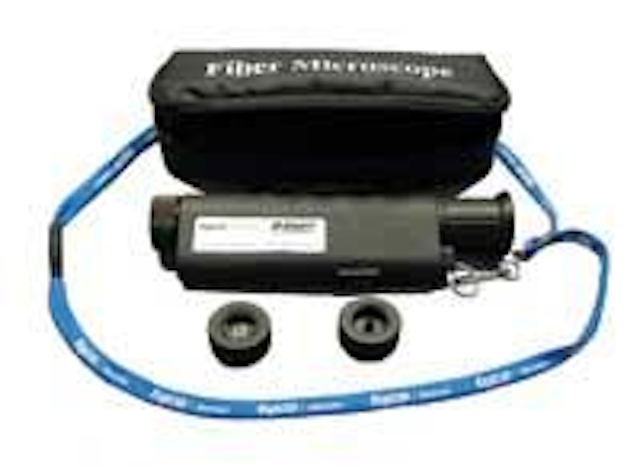 Click here to enlarge image
A premium optical-fiber microscope incorporates high-quality glass optics for 200x magnification, LED lighting for 100,000 hours of service, and disposable LR44-type batteries that provide up to seven hours of continuous use. Weighing less than a half-pound and just over seven inches in length, the microscope also features a built-in IR-Laser Attenuation Filter, dual-illumination lighting, ergonomic impact-resistant outer shell, safety neck lanyard, padded carrying case with belt loop, universal 2.5-mm adapter, and interchangeable adapters in several universal and dedicated connector styles. With a 500-μm field of view (FOV) and both coaxial and oblique illuminations, the microscope meets proposed TIA/IEC Handheld Microscope Specification requirements for both a polish quality scope (coaxial) and general conditions scope (oblique).
TYCO/AMP NETCONNECT
www.ampnetconnect.com
Self-managed media converter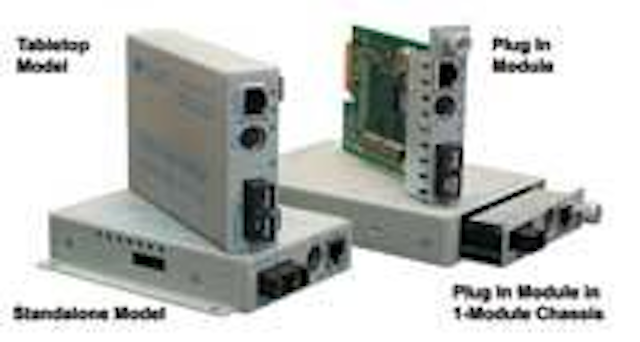 Click here to enlarge image
iConverter GX/TM is a self-managed media converter and network interface device (NID) designed to provide Gigabit Ethernet fiber connectivity in enterprise and service-provider networks. It features secure operation and management (OAM) capabilities for remote monitoring and configuration, VLAN technology for segregating network traffic, quality-of-service prioritization for real-time voice/data/video over Ethernet, and port access control that lets network managers disable ports when not in use (to prevent unauthorized network access). The GX/TM is available in standalone and chassis-based modules for network edge demarcation points with multiple copper and fiber ports.
OMNITRON SYSTEMS TECHNOLOGY
www.omnitron-systems.com
10-Gbits/sec fiber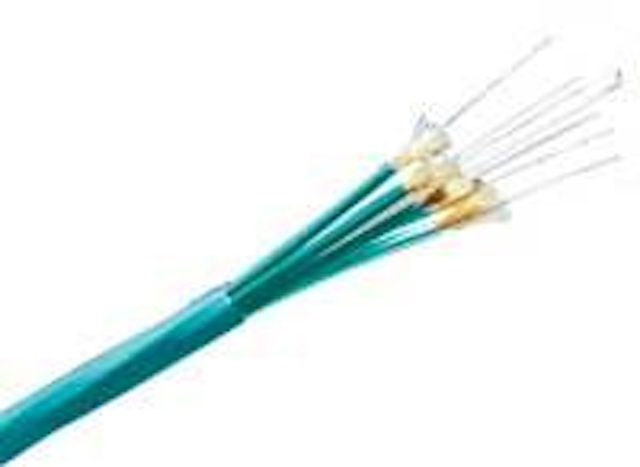 Click here to enlarge image
MaxCap, a 50-µm multimode fiber cable for 10-Gbits/sec applications, is designed as a low-cost, high-performance alternative to deploying a more expensive singlemode system in the backbone for both LAN and storage area network applications. The cable is optimized for 850-nm laser launch produced by means of a proprietary plasma-activated chemical vapor deposition (PCVD) manufacturing process. According to the manufacturer, MaxCap meets TIA/EIA-492AAAC, IEEE 802.3ae, and complies with the new addendum for TIA/EIA 568-B.3-1, which specifies enhanced 10-Gbits/sec performance at 850 nm up to 300 meters.
DRAKA COMTEQ
www.drakacomteq.us
Cat 5e backbone, outside plant cable

Click here to enlarge image
Available in plenum and riser-rated versions, the GenSPEED 5000 25-pair Category 5e backbone cable (photo) is designed for backbone, horizontal and interconnect installations. It is especially suited for zone cabling, for linking telecom closets, and for multiple work area transition points. Supporting data transmission rates of up to 1,000 Mbits/sec, the 25-pair cable is TIA/EIA 568-B.2 compliant, and its small outer diameter and flexible jacket material allow for easy installation when space is limited. Also available is the GenSPEED 5000 outdoor cable, which is suitable for most outside plant installations. The cable can be direct-buried, installed in ducts, or aerially lashed. Applications include connecting building-to-building, such as portable classrooms and adjacent office buildings, or for applications requiring that cable be run in conduit under concrete. The outdoor cable is fully flooded, has a tough UVC and abrasion-resistant jacket, is designed to withstand temperatures ranging from -70° C to +75° C, and supports data transfer rates of up to 1,000 Mbits/sec.
GENERAL CABLE
www.generalcable.com
Rack-mount fiber cabinets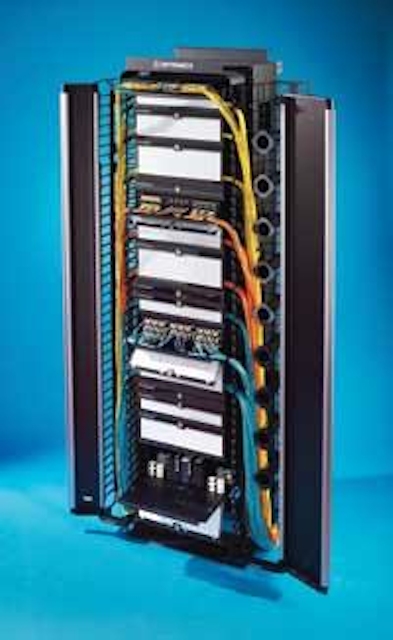 Click here to enlarge image
A new range of OptiMo optical-fiber products includes rack-mount fiber cabinets, fiber adapter panels, and cable management accessories. Designed for LAN or data center/SAN applications, the rack-mount cabinets are available in patch, splice, or patch/splice versions, in 1-, 2-, 3-, and 4U sizes. The company says the racks are engineered to provide exceptional stability and control of backbone cables as they enter the rear of the cabinet, and feature expanded rear access for easy installation and maintenance. The cabinets are designed to be deeper than other solutions, providing additional space for managing optical-fiber cable. They are designed around the 10.5-inch Mighty Mo 6 vertical channels that are built for improved cable management and to ensure physical support for larger active electronics. The new line of OptiMo products also includes an enhanced range of adapter panels, available with SC and LC adapters for singlemode or multimode applications. Alternate connector options are available.
ORTRONICS/LEGRAND
www.ortronics.com
Compression connectors, crimping tools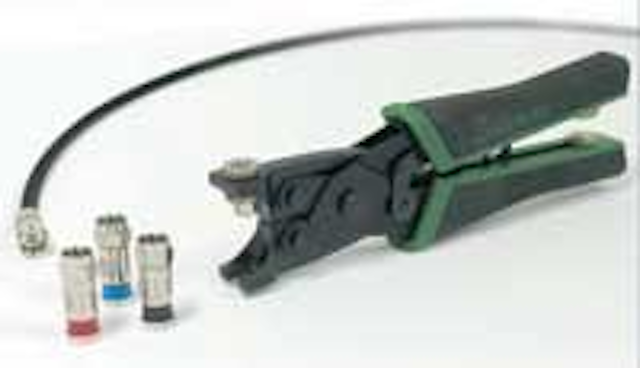 Click here to enlarge image
The new XFC series of F-Style compression connectors are designed to provide a dual seal that stops moisture from entering the cable and connector. Color-coded sleeves allow for easy identification of cable compatibility. The connectors exceed SCTE cable retention standard IPS-SP-405 with 70 pounds of pull-out strength. For compression of the XFC connectors, the new 60807 compression crimping tool is designed to require less force than traditional crimps, and includes an ergonomic Sanoprene grip to reduce hand fatigue. The fully-adjustable tool also includes storage within the handle.
GREENLEE/TEXTRON
www.greenlee.com
High performance cabling

Click here to enlarge image
With multi-gigabit Ethernet driving cabling technology, Mohawk is displaying its high-performance cables: the Category 5e+ MegaLAN, Category 6e+ GigaLAN, and the new Augmented 6 GigaLAN 10. The company also offers its laser-optimized AdvanceLite optical-fiber cables for horizontal and backbone infrastructure. Standard distribution styles to hybrid ribbon constructions, including 10-Gigabit Ethernet-ready fiber, are available.
MOHAWK
www.mohawk-cable.com
Datacom catalog
Click here to enlarge image
The new Hoffman DataCom Catalog, Volume 4, features a wide selection of open frame racks, networking and data cabinets, wall-mount racks and cabinets, and cable manager systems. Product introductions include wall-mount WiFi cabinets, D-Box and L-Box data and telecommunications cabinets, and an expanded line of cable management accessories. New and updated product information includes supporting photographs and dimensional drawings for all of the company's datacom products.
HOFFMAN
www.hoffmanonline.com