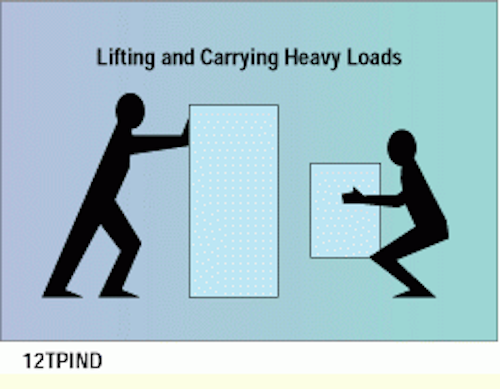 Ike Casey, Independent Electrical Contractors Inc.
Problem
Many work-related injuries occur because improper material handling and lifting techniques are used on the job.
Solution
If you follow proper lifting and moving guidelines, such injuries can be avoided.
Procedure
1) When lifting, evaluate the size of the load and get help if it is too large for one person.
2) Bring the object close to you, centering the weight over your feet.
3) Lift smoothly and avoid quick, jerky motions.
4) When carrying a heavy load, shift your feet instead of twisting your body.
5) To life a load above waist height, rest it on a table or bench, shift your grip, and then lift again.
6) When carrying a heavy load, use two people when necessary. Plan in advance the route along which the load will be moved.
7) Do not let the object you are moving obstruct your vision. Always have a clear view of where you are going.
8) Scout your route. Make sure the surface you will be traveling on is clean and in good condition. Avoid steep ramps.
9) Carry conduit and other long objects on your shoulder.
10) Push or pull at waist height; avoid bending and twisting when pushing or pulling. Whenever possible, push instead of pulling.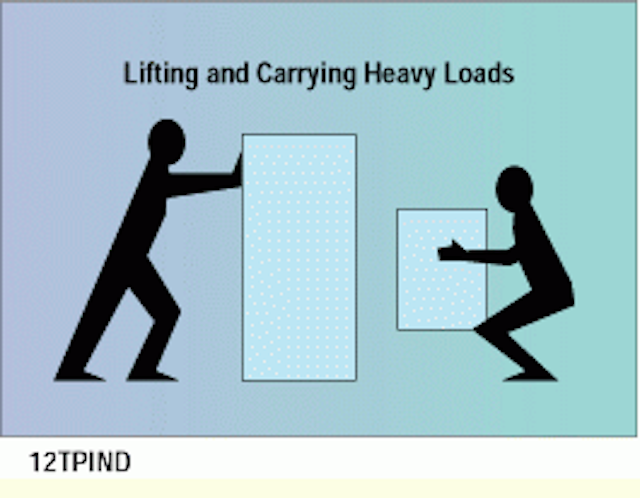 Click here to enlarge image
When pushing or pulling, do so at waist height or higher. When lifting, bend at the knees rather than the waist.
Ike Casey is executive vice president of Independent Electrical Contractors Inc., Alexandria, VA. This tip is excerpted from IEC?s booklet, Jobsite Safety Handbook for Electricians.