NASA brief compares wireless, wired intra-spacecraft communications for outer planet missions
Jul 13th, 2015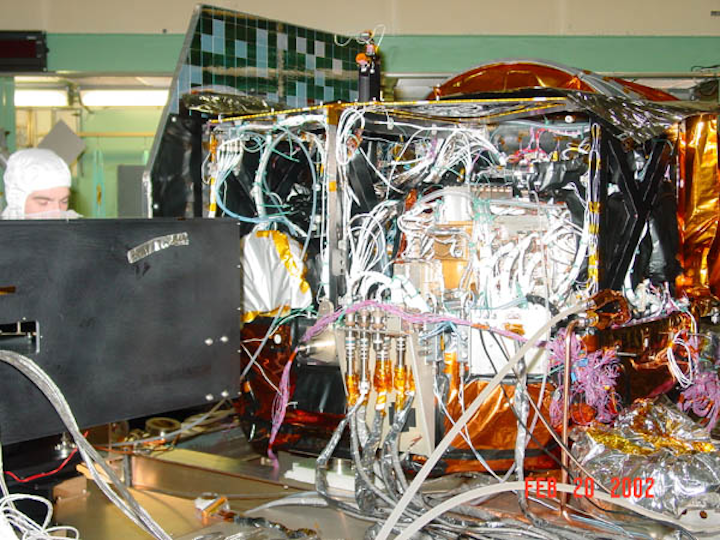 Image: NASA

A recent one-sheet pictorial technical brief from NASA describes low mass power avionics technologies for wireless and wired intra-spacecraft communications, as required for the agency's outer planet missions.

The brief notes that all avionics communication buses are wired today, and that the mass of cabling may be quite significant, at 200 – 700 g/m [grams per micrometer]. Key aspects of intra-spacecraft system and data traffic are described, including command, control, telemetry and data service to tens to thousands of nodes (e.g. spacecraft sensors).

Wireless and photonics/fiber-optic solutions are both examined as means of increasing bandwidth while reducing cable mass. Both delay-sensitive and delay-tolerant types traffic (i.e. of differing QoS) are discussed.
The effectiveness of powerline communications as a way to bolster wired redundancy using a spacecraft's power lines is also investigated.

View/Download the full NASA Technical Brief.