Wall-mount bracket combines convenience, strength
ICC's EZ-FOLD might look like just another foldable wall-mount bracket, but the company says it is more durable than the others.
Jun 24th, 2011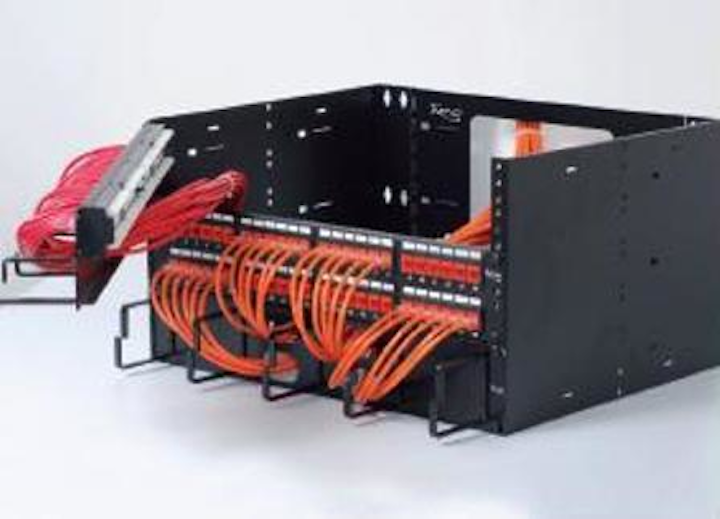 ICC's EZ-FOLD wall-mount bracket with folding arms is not like other, similar products, the company says. In most products like this one, hinging the arms weakens them and can lead to instability of the entire bracket. Not so with the EZ-FOLD, ICC says. This wall-mount bracket can be folded to 2.5 inches in height then unfold to extend to 15 inches, the company says. However, once it is unfolded and securely mounted, the hinges do not bear weight because both arms receive support through stud or backboard mounting screws. The product's double-row screw mounting also enhances the weight that it can bear, ICC says.
The EZ-FOLD is available in sizes of 2, 4, 6 or 8 RU. In models larger than 2U, a divided hing allows access every 2U. The bracket accommodates ties for cabling management. It is made of 16-gauge steel and covers are available for both top and bottom.