Cable runway offers removable rungs
Ability to reconfigure rungs and add drop-outs allows flexibility in cable routing and management.
Apr 28th, 2011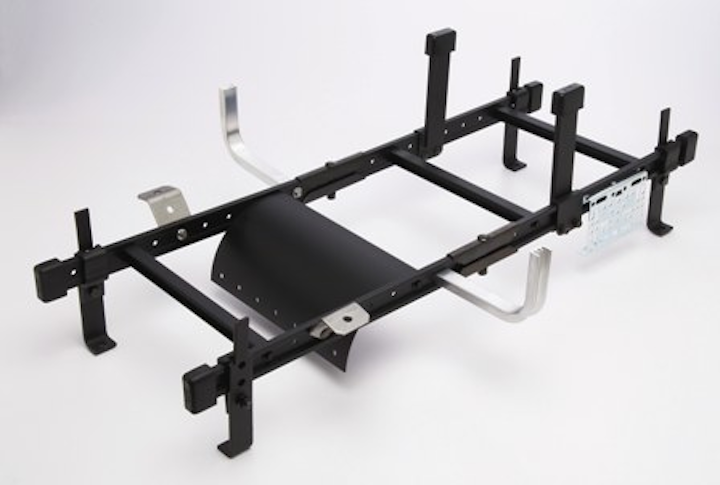 The rungs on Cooper B-Line's Redi-Rail Runway are not welded, allowing them to be removed in the field using everyday hardware. Cooper B-Line points out that the ability to remove rungs so easily means the runway can be modified to provide larger-than-normal spaces for cables to enter or exit the system. It also allows the user to pinpoint the location of a drop-out so it is directly over a rack or cabinet.
Redi-Rail is made of aluminum with 1.5- and 2-inch rail heights. Other heights are also available. According to Cooper B-Line, the holes located along the siderail offer flexibility in terms of where users can attach rungs, drop-outs and other accessories. Trapezes are not necessary, the company says, thanks to the system's hanger rod brackets.
The company says the Redi-Rail Runway was designed specifically for data cabling, and part of the system's design lets users install cables vertically along the runway path using cable-retaining posts.