Punch driver can knock 6-inch hole in conduit
Tool contains a swivel-style head that rotates 360 degrees.
May 20th, 2011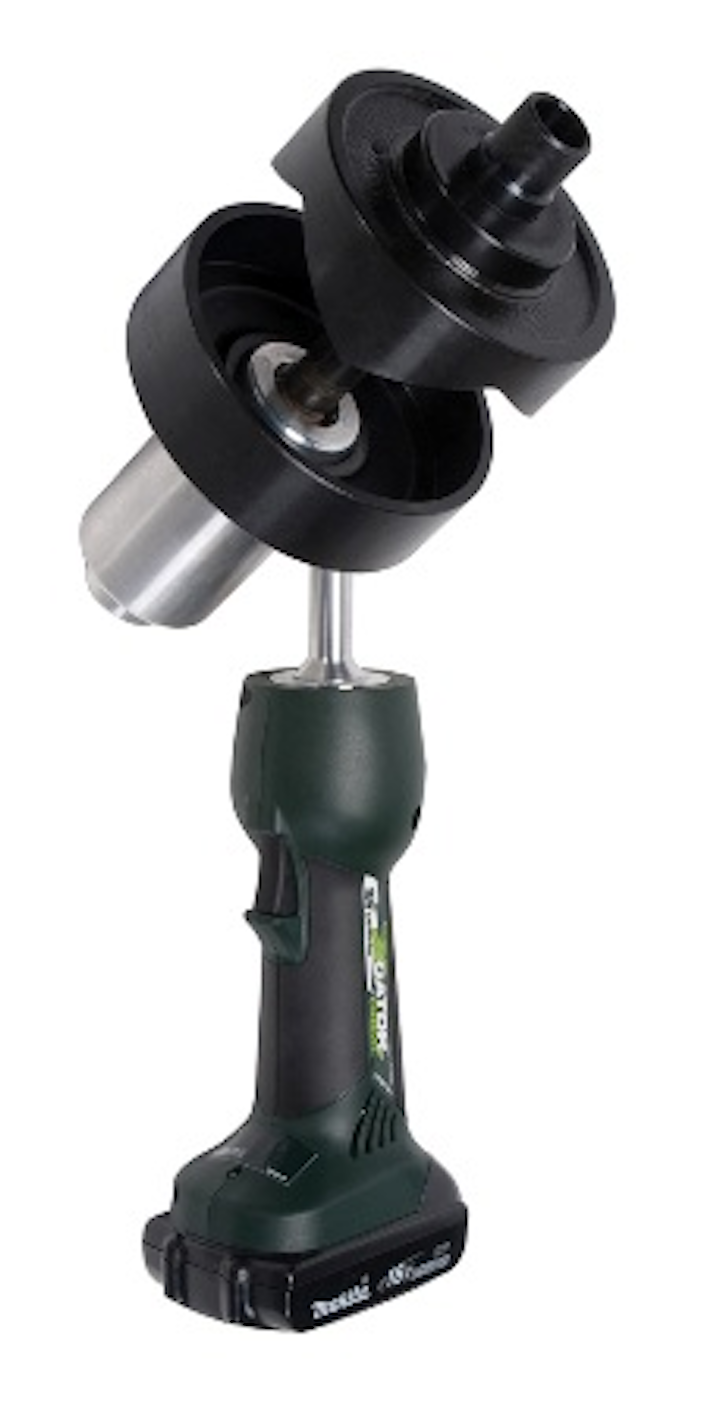 Greenlee's LS50L battery-powered knockout punch driver can make a 6-inch hole in 14-gauge mild-steel conduit, or a hole up to 2 inches in diameter in 14-gauge stainless steel conduit. The driver has an 18V lithium-ion battery.
Greenlee points out that the driver also has a swiveling head that rotates 360 degrees. The tool has a one-trigger control, which according to the company senses when the hole-punch is complete. When that's the case, the tool retracts so no damage is done to it.