Cable hangers achieve plenum rating
The 1.5- and 2-inch hangers can be used in air-handling spaces.
Feb 4th, 2011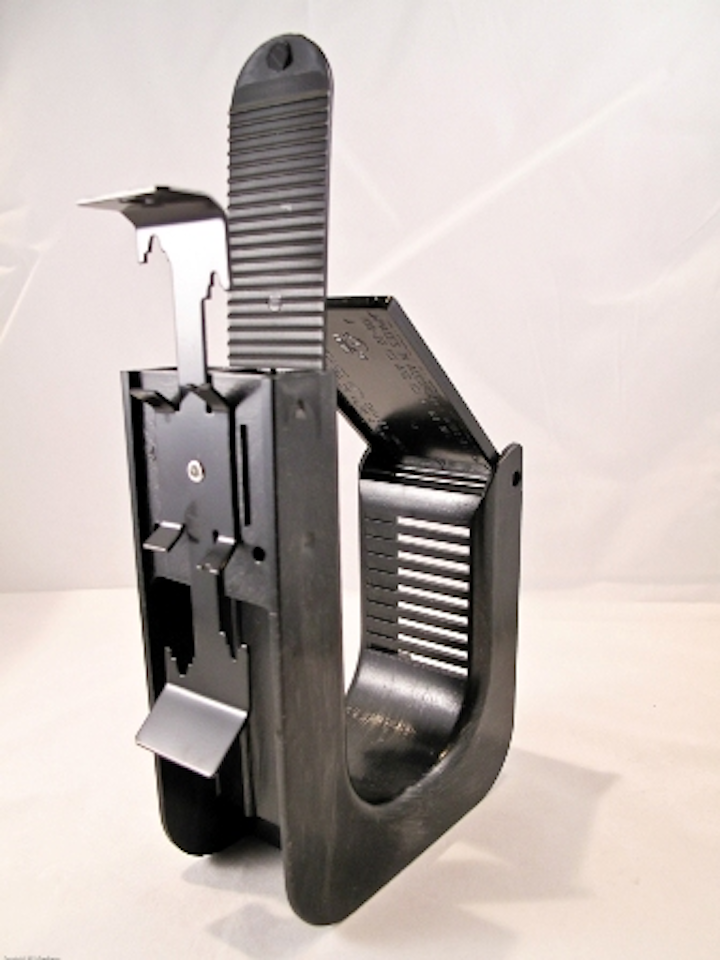 Cable Tech Solutions (CTS) recently received UL plenum certification of its 1.5- and 2-inch cable hangers for low-voltage wiring. The plenum rating makes the hangers suitable for use in air-handling spaces.
According to CTS, the each hanger has a locking bat-wing clip for use on all-diameter grid wires, pencil rods and 2- to 9-mm thread. Each hanger's hinging and locking top secure cable during pulls and a built-in tie strap secures the cables to the hanger once the pull is complete. The company adds that the hangers' wide design enhances cable support, and the hangers are rated to 50 pounds. The hangers are also available without clips, for wall-mounting or use with a beam clamp.