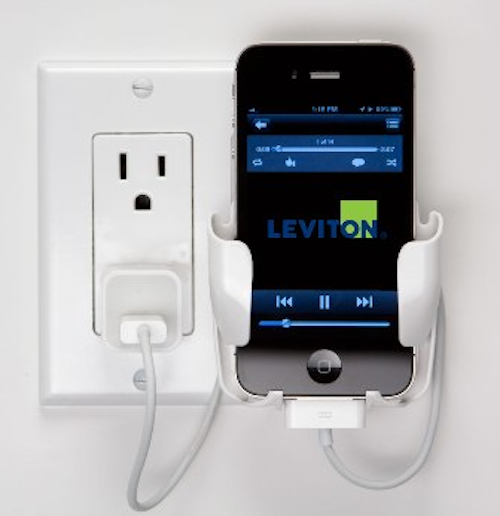 The Mobile Device Station from Leviton Network Solutions is a wall-mount cradle providing storage for mobile devices and those devices' charging cables. According to Leviton, the station attaches to a single-gang electrical box or low-voltage mud-ring. It does not require a double-gang box, or any additional holes in the wall.
A user installs the station by screwing it to a Leviton dual-gang wallplate and installing it in place of the existing, single-gang plate. Cable management has been integrated into the product.
It is available in black, white and light almond and, according to Leviton, fits most mobile phones including iPhone and most Android phones.