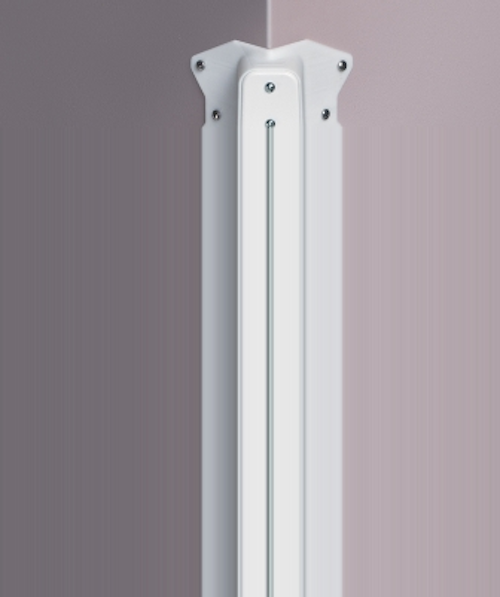 The 8161CB corner box from Arlington Industries is a nonmetallic mounting structure for security cameras and electrical accessories. The company says the box is "perfect for mounting a security camera, detector or fixture face down on an outside corner," and that it holds up to 50 pounds.
The box is particularly appropriate for power or low-voltage cameras with mounting holes that are wider than 4.5 inches apart, Arlington says. Additionally, the product exhibits the following characteristics.
Integral corner-mount bracket
Non-metallic construction
UV-rated for long outdoor life
Appropriate for interior or exterior use in dry, damp or wet locations
The 8161CB is also available with a ground clip.