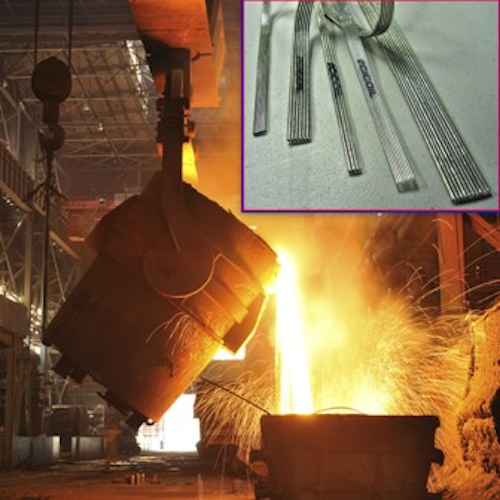 Cicoil's Festoon Cables are flat in construction and designed for continuous flexing as well as extreme temperature applications of -65 to +260 degrees Celsius. "Ideal in overhead crane, gantry and material-handling systems, these UV-resistant cables are an excellent alternative to PVC and Neoprene-jacketed flat cables," the company says. Cicoil further explains that its crystal-clear silicone encapsulation is tear-resistant, needs no external armor or conduit for protection, and will not deform or wear during a 10-million-plus-cycle lifetime that includes tight bending and high-speed flexing.
The company says its "unique silicone extruded cables are unaffected when exposed to flames (UL 94 V-0), extreme heat, ice, snow, salt water, acid rain, coarse sand, shock, vibration, sunlight and most chemicals." Anti-friction coating options are also available.
The cables are available off-the-shelf from 4 to 28 AWG, and custom designs can incorporate shielded wires or signal pairs, tubing for air or fluid transfer, and the company's patented Strip Mount fastening strip.