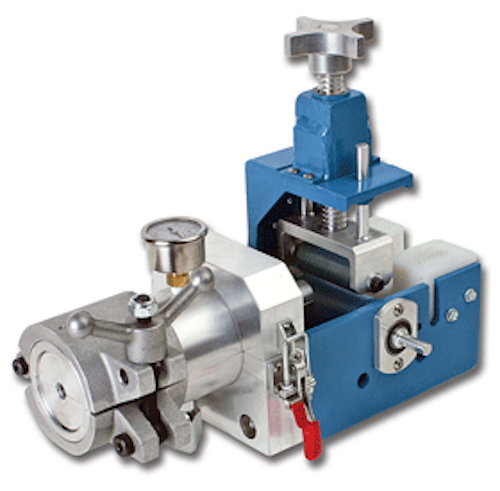 A Youtube demonstration video and associated company white paper describe the updated design of Condux's Mini-Blower/Pusher system. The lightweight, portable unit is designed to enable easy "last mile" installation of micro fiber and traditional fiber-optic cabling.
Especially intended for use on difficult job sites, the compact unit is capable of installing fiber-optic cables with diameters from 0.23" (5.8 mm) to 0.50" (12.7 mm) into micro-duct ranging from 10 mm to 18 mm or traditional duct from 0.50" (12.7 mm) to 1.5" (38.1 mm), via interchangeable duct pacts.
A proprietary universal drive stem allows a user to operate the system via a cordless, corded or pneumatic drill. The universal stem provides both right side and left side connections for both forward and reverse drive. The unit includes variable controls for both air pressure and down pressure, and can be mounted on an optional surveyor-style tripod.

Watch demonstration video here.