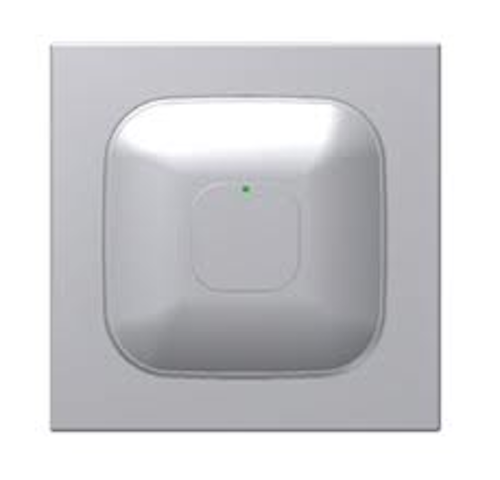 Oberon's new Model 1041-00 wireless LAN access point mount is a 12 inch by 12 inch (305 mm by 305 mm) concealed spline (or concealed tee) ceiling tile designed specifically to conveniently and aesthetically secure the Cisco 1140, 1260, 3500, and 3600 series wireless access points.
Related coverage:NEMA-4 enclosures for WLAN equipment stand up to tough conditions
The selected Cisco access point is mounted into the white powder-coated steel ceiling tile enclosure, which installs into ceiling runners like a standard concealed spline tile. The access point is mounted securely flush to the ceiling, making for an aesthetic installation and providing unobstructed wireless coverage.
In addition to thorough compatibility testing enclosures for a wide array of wireless equipment, Oberon states that it has designed the enclosures to simplify the rigorous infection control procedures of the healthcare sector and provide the physical security vital to government, education, retail, and banking environments.
Check out Oberon's listing in the Cabling Installation & Maintenance Buyer's Guide.
Compare Specifications for Enclosures