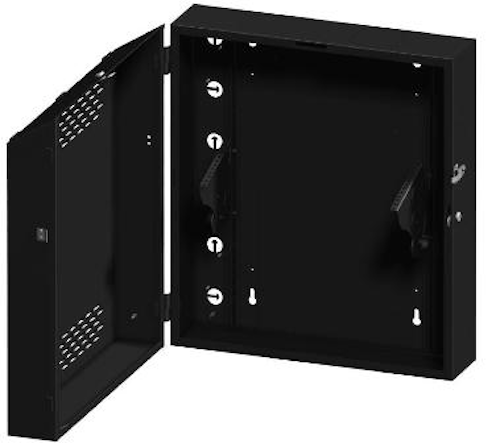 The Hammond Low-Profile (HLP) cabinet was designed as a hybrid networking cabinet for the communications and security professional, its manufacturer says. Its rail design allows the technician to mount equipment at any angle.
Scott Hammond, product specialist for Hammond Manufacturing, said the cabinet's most impressive feature "is the mounting rail that can pivot 180 degrees for easy equipment installation and maintenance. With a quick turn of a knob, the entire rail assembly can pivot, allowing the equipment to be repositioned."
Other characteristics of the HLP include a louvered front door, locking hinged top cover, fan provisions at top and bottom, studs for quick mounting of electrical boxes and cable-management options.