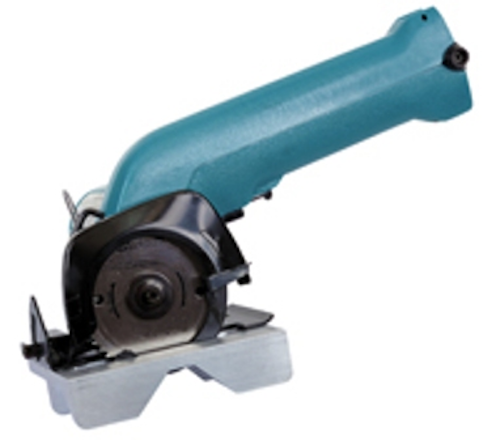 December 4, 2009 – The Cordless Power Duct Slitter from General Machine Products (GMP) allows field technicians a less time-consuming and labor-intensive way to cut utility-grade innerduct, its manufacturer says. The tool features a battery-powered blade that offers a mechanized method for trimming and slitting innerduct utility conduit, as an alternative to the brute-force method typically required when cutting innerduct by hand.
The slitter features a blade diameter of 3-3/8 inches (85 mm) and is adjustable to cut innerduct of 1 to 2 inches (25.4 to 50.8 mm) in diameter. GMP says the slitter's compact design is easily maneuverable and fits comfortably in a worker's hand. The tool is 12-3/8 inches (313 mm) in length and weighs 6 pounds (2.72 kg).
The Cordless Power Duct Slitter is constructed with a multi-directional cutting guide to assist with cutting innerduct longitudinally and also around its circumference. It also features a blade guard and a safety stop built into the switch.
The tool comes with a rechargeable 9.6-volt battery and a battery charger. The charger weighs 1.19 pounds (0.54 kg) and charges to full capacity in one hour.