Cable-pulling winch speeds underground installation
The HydroGuide HG5 has a 165-feet-per-minute payout speed and 5.5-ton pulling capacity.
Oct 28th, 2010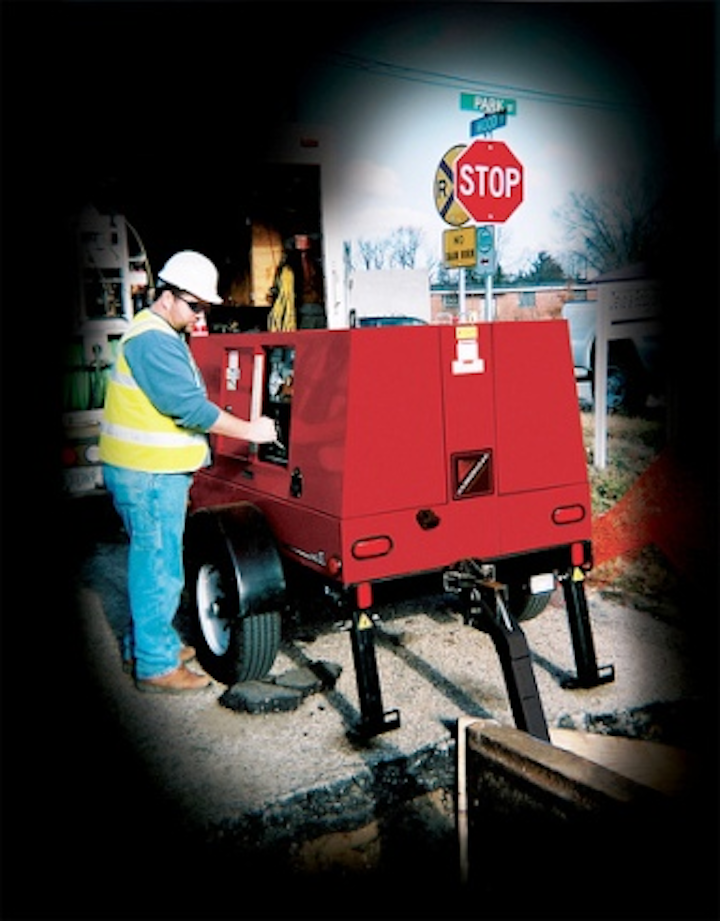 The HydroGuide HG5 high-speed cable-pulling winch from HammerHead maximizes efficiency and minimizes setup time for underground cable-pulling projects, its manufacturer says. The HydroGuide HG5 is powered by a 33-hp liquid-cooled engine that drives the dual capstan and dual direct-drive motors.
The winch has a payout speed of up to 50 meters (165 feet) per minute and its 5.5-ton pulling capacity along with a 120-foot-per-minute maximum pullback speed equate to quick project completion, HammerHead adds.
The domestic model of the winch has a maximum cable capacity of 1000 meters (3280 feet). Standard features include an electric axle brake system, control light panel, electric start, manual front and rear stabilizer jacks, 12VDC auxiliary power port and fuel gauge.