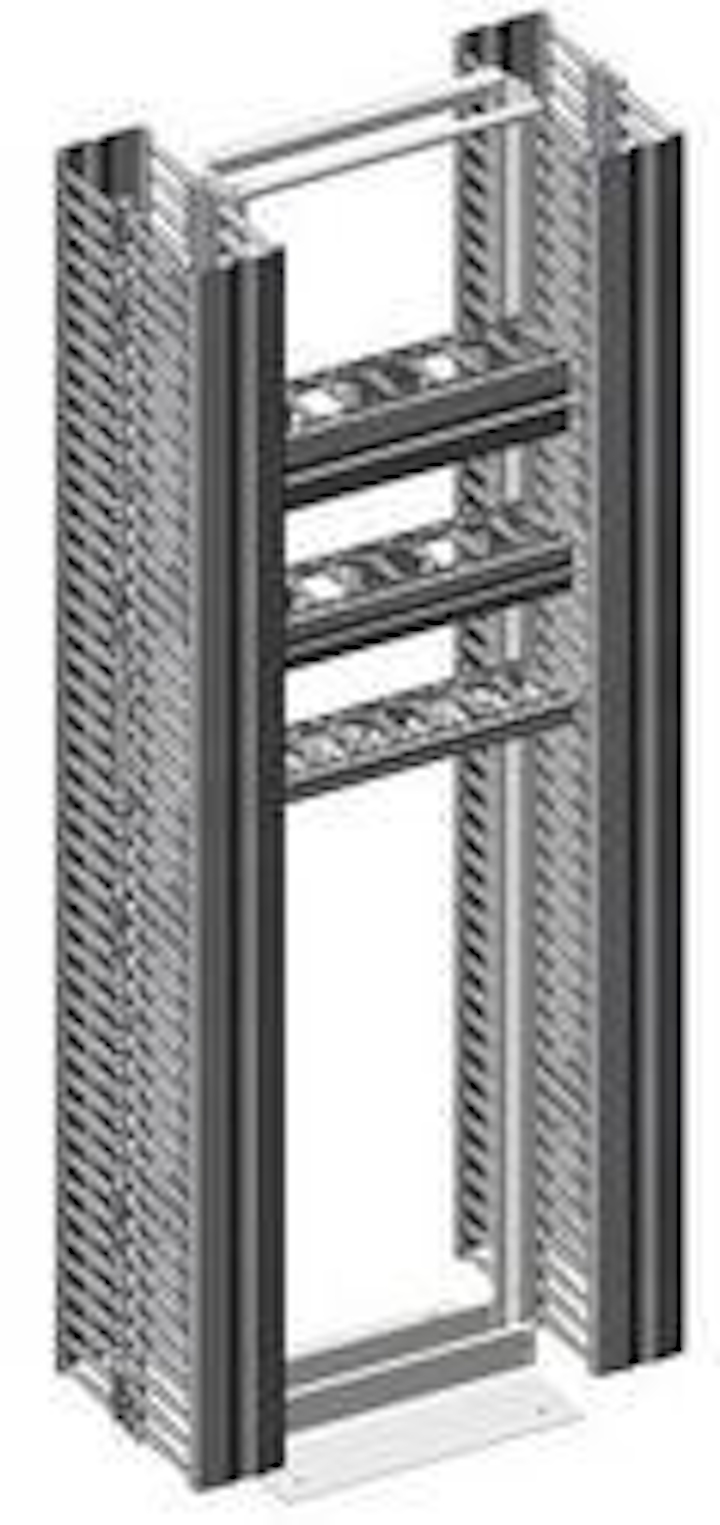 Westlake Village, CA -- Chatsworth Products, Inc. (CPI) has introduced its Velocity Cable Management system. Available in 6 foot (1.8 m), 7 foot (2.1 m) and 8 foot high (2.4 m) single- and double-sided vertical managers and single-sided horizontal configurations, the product creates a pathway for premise cabling and patch cords, according to open two- and four-post rack systems.
To supply more interior space for cabling, the Velocity single-sided managers are constructed with a deeper design, providing up to 1/3 more cable capacity than similar solutions, says CPI. Each Velocity Cable Manager includes T-shaped cable guides with rounded edges; these guides help organize cables by rack-mount unit, while the rounded edges protect cables from snags.
In addition, openings on the sides of the managers simplify cable management by aligning with each rack-mount unit. On the back of the managers, openings provide easy front-to-rear cabling, while snap-on covers supply a secure and protected environment for cables.
Designed with a quick and easy tool-less snap together assembly, Velocity takes approximately 3-5 minutes to unpack, assemble and install, claims the company. By shipping in compact packaging that is 25% to 57% smaller than comparable managers; excess packaging waste is reduced, freight costs are decreased and storage space during staging and clean-up is minimized.
To learn more about CPI's Velocity Cable Management, visit www.chatsworth.com/velocity.