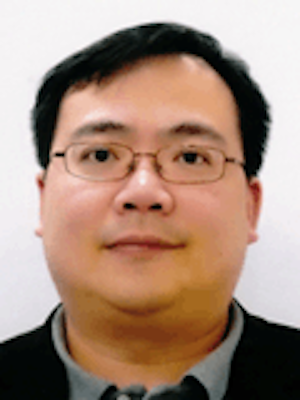 R&D Director, Transmission Solutions, Enterprise Division
Richard is the R&D Director of the Transmission Solutions Department for CommScope, a global leader in infrastructure solutions for communications networks.

Based in Richardson, Texas U.S.A., Mr. Mei's group is responsible for both copper and fiber apparatus as well as systems engineering and technical support for the Enterprise Division. This includes research in the areas of twisted-pair cabling, fiber cabling, electromagnetic compatibility (EMC), and LAN/SAN/Cabling standard support.

The latest projects in his group involve the development of Category 8 cabling solution for 40GBASE-T, Reduced Twisted-Pair Gigabit Ethernet (RTPGE) for automotive application and the next generation fiber offers for 100/400Gbps network. All of these Ethernet applications are currently being developed in IEEE 802.3.

Mr. Mei received his bachelor's degree in Electrical Engineering and Applied Mathematics and Statistics from State University of New York at Stony Brook in 1995. In 1997, he received his master's in Electrical Engineering from Cornell University.