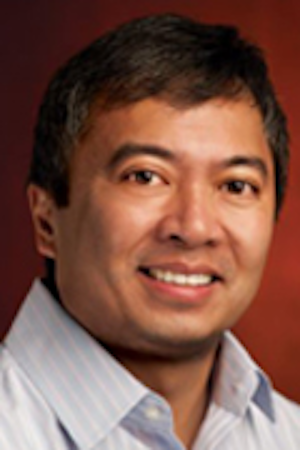 Vice President of Technology, Enterprise Cabling and Security Solutions
Andrew Jimenez has over 20 years experience in the fields of telecommunications testing and product certification. He has held various engineering and management positions with test laboratories specializing in the certification of voice/data communications systems and components. While an engineer at Underwriters Laboratories (UL), he directed the launch of their Category 5 connecting hardware verification program. Currently, his primary responsibilities include the management of the day-to-day operations of Anixter's Enterprise Cabling Lab, standards development, and product research.
Andrew holds a Bachelor of Science Degree in Electrical Engineering from the University of Illinois-Chicago and a Master of Science Degree in Engineering Management from Northwestern University as well as multiple patents utilizing balanced twisted-pair cabling technology. He is an active voting member of the Telecommunication Industry Association (TIA) TR-42.7 cabling and the Institute of Electrical and Electronics Engineers (IEEE) 802.3 LAN/MAN standards committees. Andrew is also a Cisco CCNA with Wireless Specialization. He has given numerous technical presentations at trade shows, and is a regular speaker at Anixter's National Seminar Series.