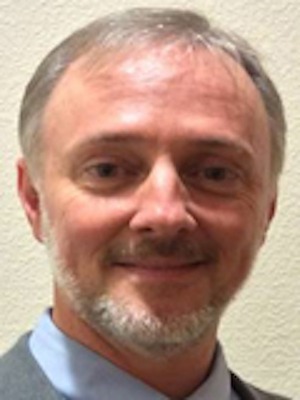 CommScope - Sr. Field Application Engineer
Rodney Casteel is an Enterprise technical manager for CommScope, a global leader in infrastructure solutions for communications networks. Located in Atlanta, Georgia, USA, he provides optical, copper, wireless and intelligent infrastructure design, engineering and technical support for CommScope's Enterprise customers, and high-level pre-sales technical consultation services for the CommScope sales team. In addition to his role within CommScope, Mr. Casteel is also serving his fifth term as Chair of the TIA Fiber Optics LAN Section. He works closely with the TIA staff and other manufacturers within the industry to develop tools and resources to assist end-users, consultants and engineers with the decision process, design phase, and deployment of fiber optic networks within the enterprise.
Mr. Casteel joined CommScope in 2003 as a technical and applications specialist for copper and fiber network infrastructures. Prior to joining CommScope, he was a master instructor and field engineer for Lucent Technologies. He worked closely with Bell Labs scientists to develop products and processes for both outside plant and in-building network infrastructures. As a liaison between the labs and field teams, he also contributed to several technical books and journals.
Mr. Casteel is a 14 year BICSI member and holds the designations of Registered Communications Distribution Designer (RCDD), Network Transport Specialist (NTS) and Outside Plant Specialist (OSP). Prior to being elected as chair of the FOLS he served three terms as vice chair of the communications subcommittee. Mr. Casteel is a frequent speaker at industry conferences and seminars, a contributor to many industry trade publications and an author of industry technical papers. He majored in science and computer information systems while attending the Emory University and Georgia State University educational systems. He is very active in his local church and community where he serves as trustee and director of the church's mission board.