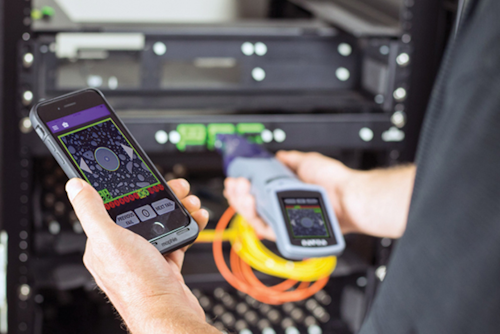 PLATINUM HONOREE: FiberChek Sidewinder
The FiberChek Sidewinder is an all-in-one handheld inspection and analysis solution for multifiber connectors, delivering a completely automated solution to inspect and analyze every fiber of a multifiber connector, quickly and reliably. It enables a fully autonomous and automated MPO inspection workflow, which dramatically reduces the time required to inspect and certify fiber endfaces for faster network buildouts, without sacrificing accuracy or ease of use. VIAVI Solutions says using the FiberChek Sidewinder can reduce job times by as much as 92 percent. The growth of multifiber connectivity deployment by service providers, data centers and enterprises has introduced new challenges for installation technicians and network operators, VIAVI Solutions points out, demanding proper test practices. The task of ensuring that fiber is free of contamination during installation often is outsourced to contractors, which means a fast, accurate, user-friendly test device is necessary to ensure the job is done right and to maximize subscriber quality of experience.
VIAVI Solutions, viavisolutions.com
GOLD HONOREE: Multi-Path Solution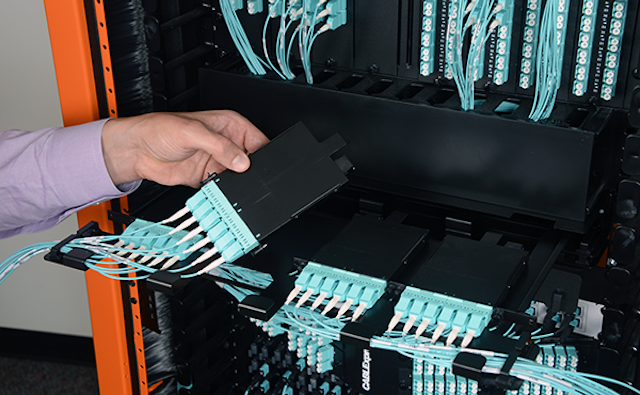 The Multi-Path Solution from CABLExpress is a fiber-optic structured cabling method that eliminates all polarity, gender, and migration challenges in enterprise-class data centers and networks. A particularly vexing challenge for data center managers is to maintain fiber path polarity and connector genders, to enable easy migration from duplex serial transmission to parallel transmission and vice versa. Recognizing the limitations of each of the three TIA-recognized polarity methods, CABLExpress developed Multi-Path in order to meet the significant need for the structured cabling plant to handle both duplex and parallel signals—not only to function at the same time, but also to convert or migrate to either or. The company emphasizes that the Multi-Path method delivers a simple, effective fiber path and polarity system that can effectively handle multiple paths (duplex or parallel signals), with no disruption or added cost.
CABLExpress, cablexpress.com
SILVER HONOREE: NextSTEP minus1U Patch Panel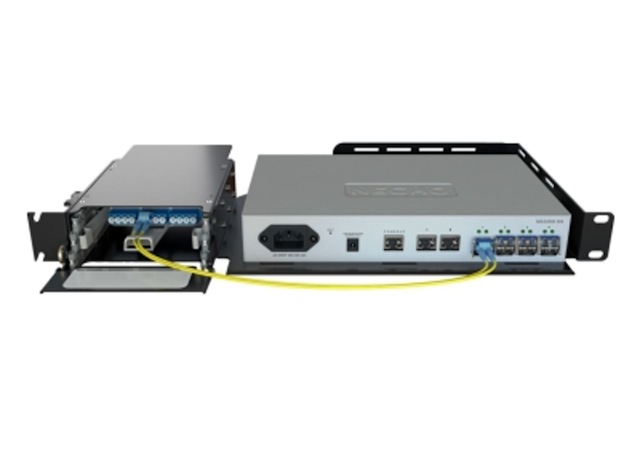 Wirewerks explains that its minus1U Patch Panel is like getting a free "U" (rack unit) with every deployment. The patch panel addresses the challenge presented by having to schedule cabling installers and active-equipment technicians in the proper sequence to complete a new service installation—as well as the challenges of sometimes having to "find" unplanned-for and unavailable rack units. Asked by its customer Rogers Communications to innovate a solution for these and other challenges, Wirewerks developed this patch panel, which combines fiber cable management and active equipment in the same 1U of rack space. This new innovation allows a new approach, which saves 1U of rack space versus the industry-typical approach of using 1U for cable management and 1U for active equipment.
Wirewerks, wirewerks.com