Trunktie winner of 2016 Cabling Installation & Maintenance Innovators Award
Simple and inexpensive invention "fills a huge gap in the IT and telecom toolbox," says its manufacturer.
Sep 19th, 2016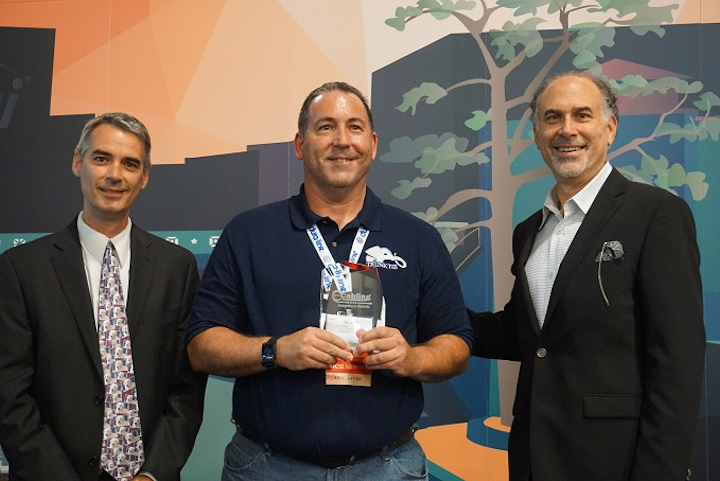 San Antonio, TX -- September 13, 2016 -- San Diego-based Trunktie has been recognized with an award in Cabling Installation & Maintenance's 2016 Cabling Innovators program for its innovative namesake product. Company president Mitch Cullins was on hand to receive the prestigious award directly from Cabling Installation & Maintenance chief editor Patrick McLaughlin at the 2016 BICSI Fall Conference and Exhibition.

"It's always a great honor to be recognized within one's industry. What made this win especially gratifying is knowing that these awards tend to go to large multinational corporations. To produce something completely new and unique, and then be recognized next to industry giants at this phase in Trunktie's short life is a proud moment indeed," commented Cullins.

Trunkties are a simple solution designed to hold, hang, or tag things in position relative to an unpopulated port. Their most common use is to hold tags for identifying network ports, but the company says its customers "have found countless creative applications for their use."

After three years of development, Trunktie began selling directly to the public in 2016 Q3. The company is currently in the process of expanding its line of products into multiple materials, colors, and connectors. Trunktie is also seeking international licensing or distribution opportunities for international expansion in 2017.
Search the Cabling Installation & Maintenance Buyer's Guide for companies, new products, press releases, and videos: