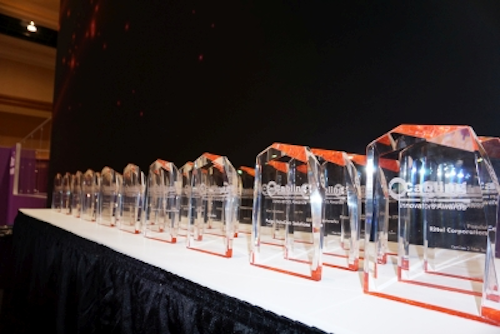 At the Cabling Innovators Awards presentation ceremony on September 25, 19 Silver level awards were distributed. Here's a look at each of the silver level awards with some detail about each honoree.
AFL's Wrapping Tube Cable with SpiderWeb Ribbons. The cable is an ultra-high-density outside plant cable designed specifically for fiber-to-the-home or access markets. It's compliant with Telcordia GR-20, the latest issue of the OSP cable standard. With an ultra-high-density and new ribbon technology called SpiderWeb Ribbon, it is available in fiber counts from 144 to 1,728. The cable is available in dielectric or double jacket single armor.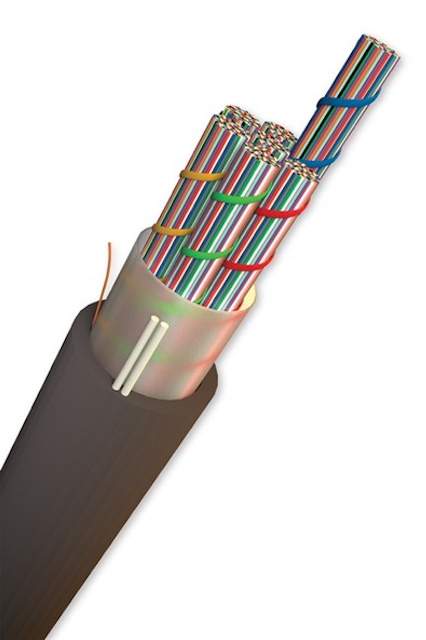 Belden's FiberExpress Enterprise Closet Patch Panel System. Described as elegant, intuitive and flexible, the solution has been designed to maximize installer flexibility compared to other available solutions. FX ECX, as it is called, has been optimized for LAN environments and provides an easy-to-deploy solution for installers.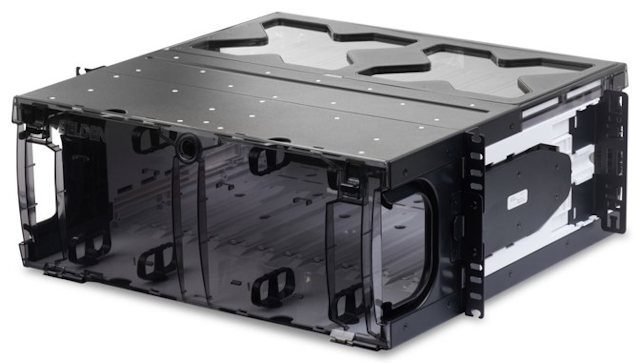 SnakeBit hollow shaft drill bits from Budco. Manufactured by SnakeBit Drill and available through Budco, these bits are a go-to tool for telecommunications and electrical installers. They eliminate the need to fish wires backwards through walls. Installers snake wires through the hollow shank.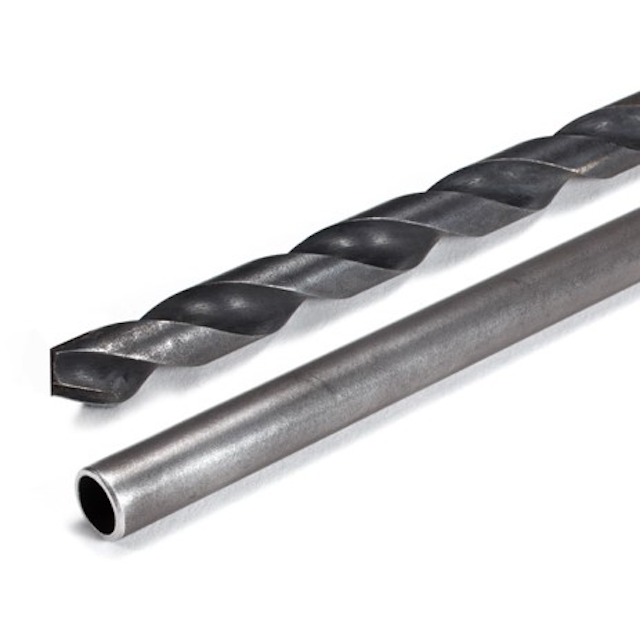 CommScope's High Speed Migration Platform. Provides the agility, speed and density needed while keeping infrastructure efficient and manageable on the path to higher speeds. Designed with modular building blocks, the platform provides a long-term strategy for supporting higher speeds and emerging applications, without having to rip and replace.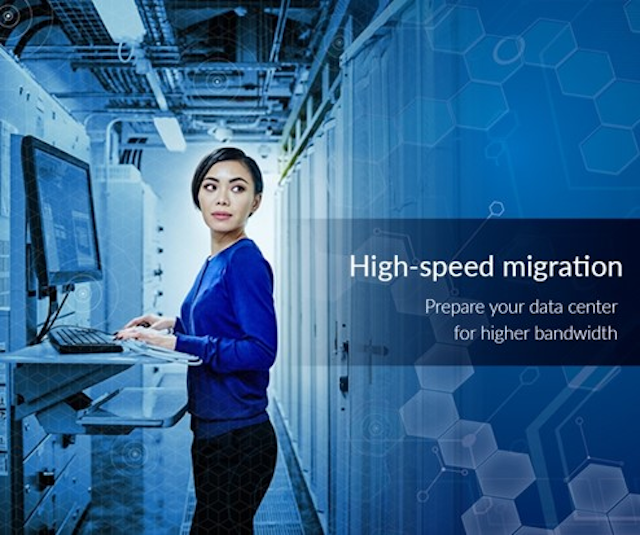 D-Tools' System Integrator 2017. SI 2017 ties estimation, system design, and project management into a single, data-driven, connected process that reduces time, eliminates errors and produces bottom-line results. It adds powerful business intelligence and visual reporting that enable business owners and management to understand and better perform key functions of an integrator's business—estimation, system design, and project management.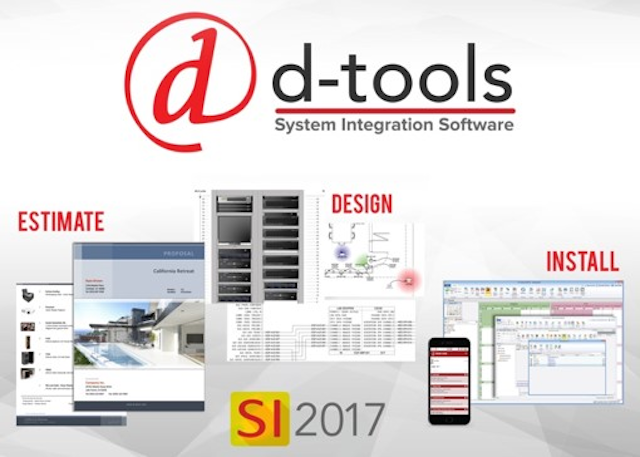 EXFO's Automated Multifiber Inspection Solution. With the FIP-435B and the long-reaching, slim FIPT-400-MF Automated Multifiber Connector Inspection Tip, nothing stops field crews from following fiber testing best practices and eliminating faulty connector issues that impact a network's performance. The solution allows technicians to quickly inspect multifiber connectors in dual- and single-row setups, without missing fibers or having to deal with the hassle of manipulating one or more scanning knobs.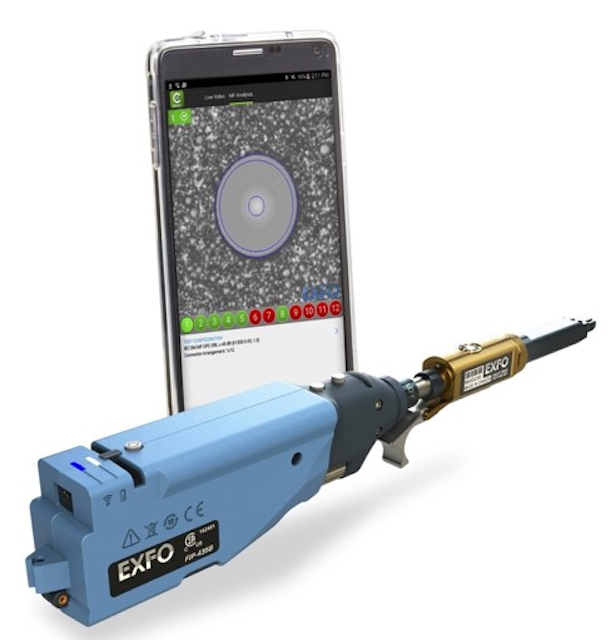 Fluke Networks' DSX-8000 CableAnalyzer. The first field tester independently verified and manufacturer-endorsed to meet all the requirements for the Category 8 field testing standard. It incorporates the first 8P8C modular connector permanent link and channel adapters with full 2-GHz range, allowing field certification of Category 5 through Category 8 and ISO/IEC Class C through Class FA and I/II. It offers an 8-second Category 6A certification.
GHMT AG's adapter that tests up to 2.5 GHz. Higher data rates and their corresponding higher transmission frequencies challenge measurement technology, according to the evaluation of these high-frequency systems. Initial standard values for the radio-frequency (RF) and electromagnetic compatibility (EMC) parameters currently being discussed in international standards-development bodies, define the evaluation up to 2 GHz. This measuring adapter for RF and EMC characteristics reaches 25 percent beyond that limit, to 2.5 GHz.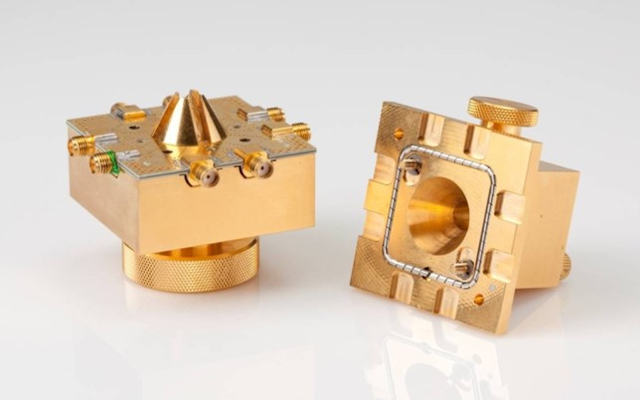 Major Custom Cable's MTP cables. These MTP cables won't break, Major Custom Cable says, but rather will survive the rigors of any challenging project where they're needed. The patch-cord solution works with traditional hardware with QSFP ports, or can be custom-designed into a channel.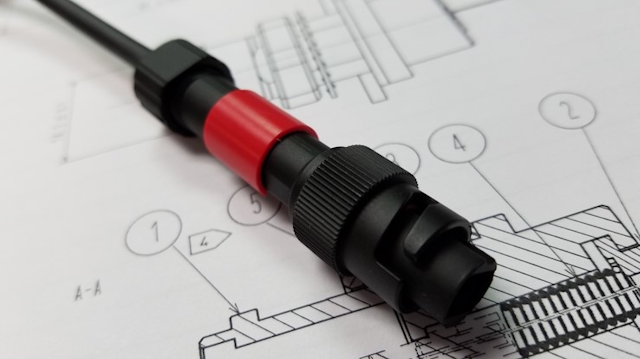 Milliken Infrastructure Solutions' Vis Divide is designed to maximize conduit capacity and result in lower total cost for system owners. It is a segmented HDPE communication conduit that features divider fabric embedded into the conduit walls, which creates dedicated pathways, thereby maximizing available space and simplifying installation.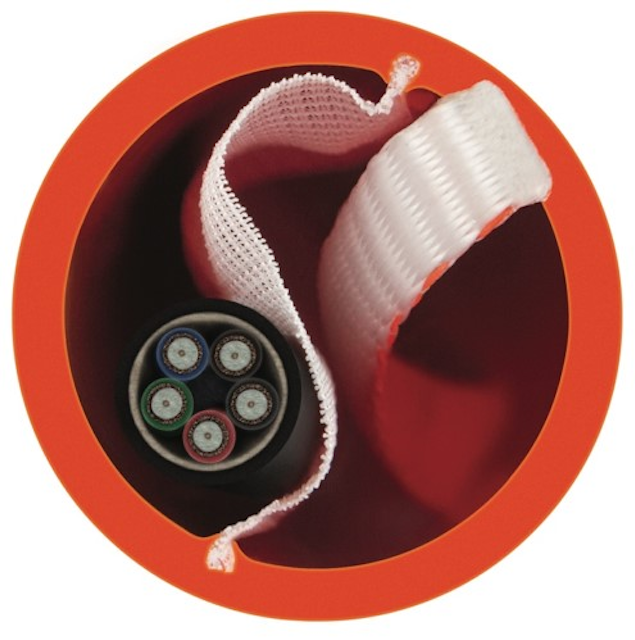 Panduit's HD Flex 2.0 Fiber Cabling System. The solution is designed for ease of integration with existing fiber infrastructure by accommodating fiber cassettes and fiber adapter panels with different port counts within the same innovative enclosure and panel. 6- or 12-port cassettes and fiber adapter panels can be deployed in virtually any combination to achieve up to 144 fibers (LC) or 864 fibers (MPO) per rack unit. The solution enables seamless port migration from 10G to 25/40/50/100G in the same RU space without replacing existing fibers.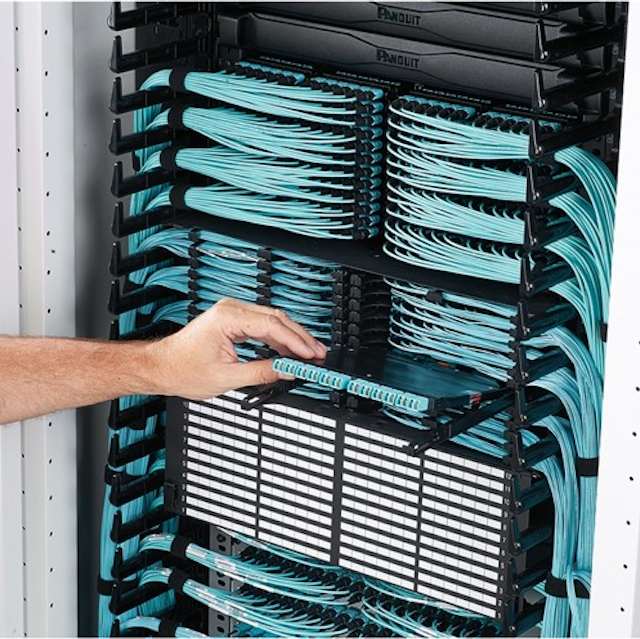 Prysmian Group's FlexTube Cable. This alternative to loose tube cable improves midspan access applications in several ways. It uses flexible fiber modules instead of buffer tubes; the FlexTube modules can be quickly opened by hand without special tools. Each module is only 1.3 mm in diameter, and won't kink or cause attenuation increases when stored at low temperatures. This makes midspan access quicker and safer, while allowing high fiber counts to be stored in smaller closures.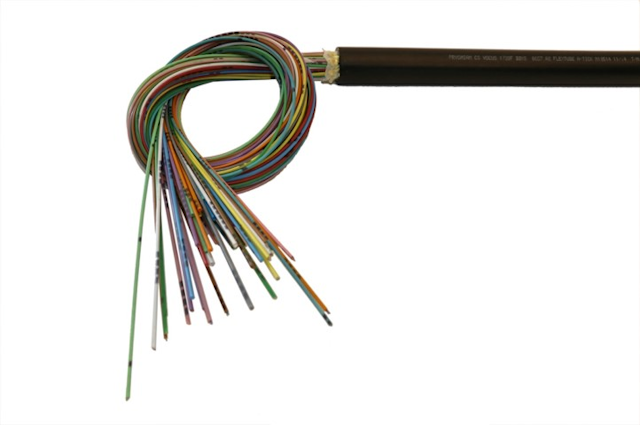 Prysmian Group financed by EIB for European R&D projects
Siemon's ConvergeIT. This unified intelligent building concept builds a better future by changing the way professionals design and build. It brings together Siemon's quality, innovation and expertise with advanced cabling and connectivity technology and digital building systems, to create highly efficient, sustainable and cost-effective converged cabling infrastructures for intelligent buildings.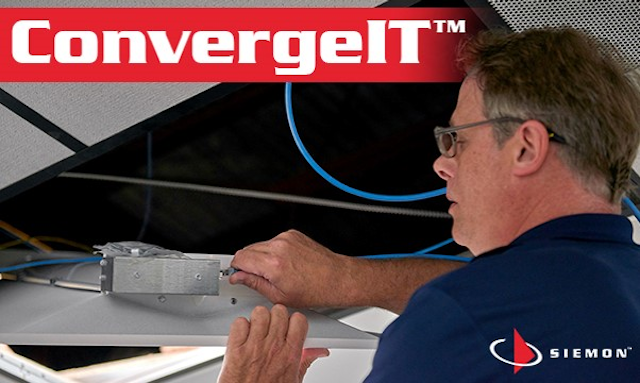 Siemon's V-Built Preconfigured Solutions. Part of the company's WheelHouse Advanced Data Center Solutions, V-Built Custom Preconfigured Solutions are available with VersaPOD, V800, and V600 cabinets, as well as four-post racks and wall-mount cabinets. The preconfigured solutions come preloaded with Siemon components and are identified by one customer-specific part number and price—making them ideal for a data center or network infrastructure seeking consistency across rows, locations or spaces.
Southwire Tools and Equipment's M300P Professional VDV Cable Mapper. The Mapper quickly tests voice, data and video cabling for common wiring faults including split pairs. The rugged double-molded housing with silicone port covers and easy-to-read backlit LCD screen make the M300P rugged and easy to use.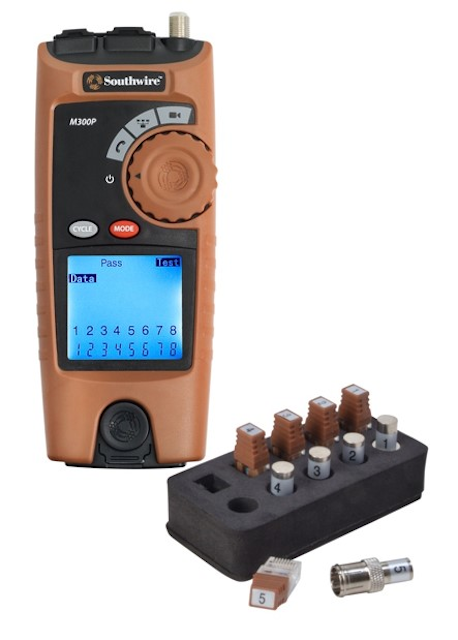 Tripp Lite's AC Charting Cart for Chromebooks. The CSC36AC 36-device AC charging cart provides efficient charging and secure storage for dozens of Chromebooks and laptops while offering multipurpose features for K-12 environments. Automatic dual-zone charging supports higher wattages without overloads, and key-locking front and rear compartments deter theft.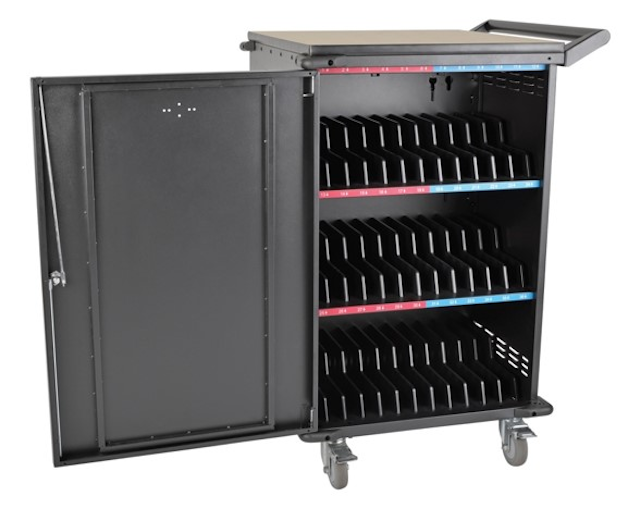 Viavi Solutions' CERTiFi. This cloud-based solution is for teams who design, build, test, and certify the structured cabling in enterprise networks. Powered by the Viavi Solutions StrataSync platform, CERTiFi empowers every team member with the information needed to complete tasks accurately and on time.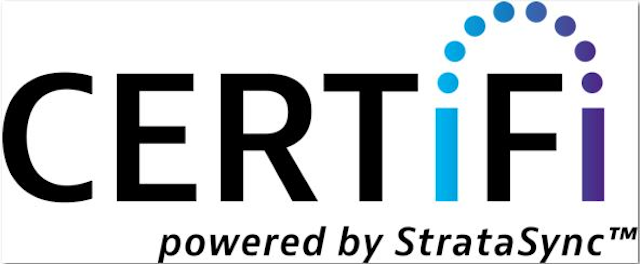 Vision Technologies' integrated technology delivery of a passive optical network. Specializing in design-build technology systems, Vision Technologies Inc. provides the Integrated Technology Delivery (ITD) methodology, which significantly reduces change orders and accelerates projects through effective collaboration and design—saving end-user organizations time and money.

Wirewerks' NextSTEP Technology. NextSTEP Technology is a high-density fiber management solution consisting of two NextSTEP rack-mount patch panels, six NextSTEP common-form-factor fiber modules, and the exclusive NextSTEP CableTree cable management accessory. From this menu of elements, network managers can custom configure and deploy a feature-rich, cost-effective NextSTEP solution for virtually any passive optical fiber application.