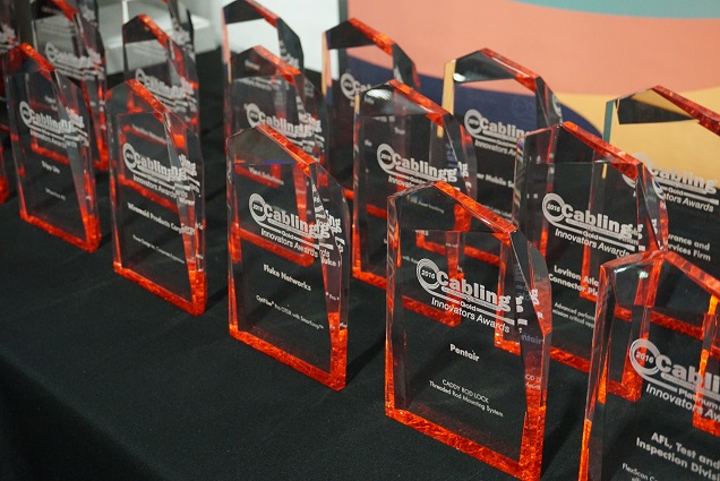 At the 2019 BICSI Fall Conference and Exhibition (Sep. 29- Oct 3) in Las Vegas, Cabling Installation & Maintenance magazine and CablingInstall.com presented its annual Cabling Innovators Awards, celebrating the year's most-innovative applications of cabling and communications technology products, applications and projects.
The awards featured 10 submission categories for products and applications, including one dedicated to platforms for Cabling Media.
As specified by the awards program, these may encompass: "Cable of any construction (fiber-optic, twisted-pair, hybrid, coaxial, twinaxial, etc.) and wireless media like access points, antennas, and similar equipment. We also classify patch cords, jumpers, and assemblies as Cabling Media. This is the appropriate category in which to enter a complete end-to-end system that includes cable, connectivity, and other physical-layer components."
For the 2019 Cabling Innovators Awards, eleven entrants in this category received recognition, including one Platinum, five Gold and five Silver honorees. The awarded products and systems, as described by the nominated companies, are as follows:
Digital Electricity Cables – Belden – Platinum Award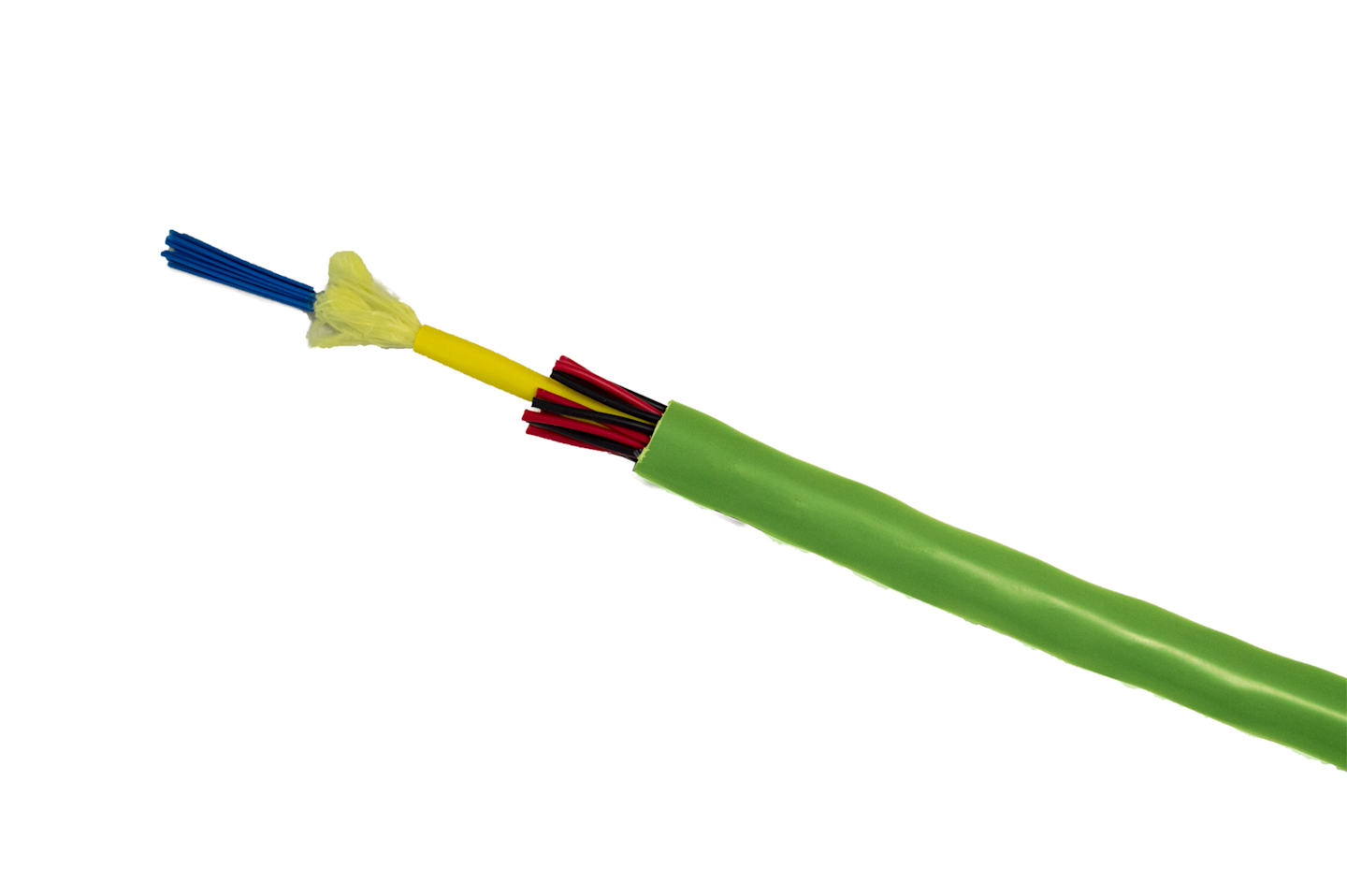 BeldenAs smart buildings begin to rely on more high-power, long-reach applications, such as PONs (passive optical networks) and BASs (building automation systems), Digital Electricity Cables are becoming a viable option to safely and reliably transmit power and data across long distances. Although Power over Ethernet (PoE) cables are a viable option for many applications, they can't safely distribute high-voltage power over long distances. Instead, they're designed to carry lower power voltages over shorter distances for applications like powering surveillance cameras or digital signage displays.
To support smart buildings and their need for higher power levels across long distances, a new type of solution was needed – and that's where Belden's new Digital Electricity Cables come into play. Whereas PoE technology can carry up to 100W of power over a data cable for up to 100 m, Digital Electricity can carry up to 2,000W for up to 2,000 m. In simple terms, Digital Electricity offers 20 times the power and 20 times the distance currently available through PoE. This makes Digital Electricity Cables ideal for applications like remote powering and central backup of distributed antenna systems, mobile edge servers, PoE LED lighting systems and IoT sensors.
The cable's electrical characteristics were specifically designed to safely carry Digital Electricity, ensuring reliable delivery of intelligent electricity that is safe to touch without worry of dangerous electrical shock. As long as electricity stays within its designated circuit and power flows along the correct path, it doesn't cause problems or injury. When power leaves its designated circuit (through exposed wires or loose connections, for example), that's when it becomes dangerous. Digital Electricity includes a "smart circuit" that can tell when the flow of electricity escapes – and stops it immediately. This protects against high current levels, ground fault, arc fault and touching hazards. After each energy packet is sent, the system's transmitter de-energizes the circuit to the receiver. It quickly checks (600 times per second) to make sure electricity made it to the receiver. If it did, the process continues. If it didn't, the process stops within 3 milliseconds. Belden's Digital Electricity Cables are designed to support this process and ensure safety for installers and end-users.
Belden's Digital Electricity Cables are available in copper or copper/fiber hybrid versions for installation flexibility in indoor and outdoor applications. Installation in indoor (plenum and riser), outdoor and overhead/burial applications is possible. Copper Digital Electricity Cables feature twisted pairs for improved electrical performance, easy identification and quicker installation. They're also designed with inherent anti-corrosion properties and for improved longevity. A stranded design maintains performance during installation. Copper/fiber hybrid Digital Electricity Cables reduce stock requirements by giving installers one cable to manage. They also decrease labor costs because there's only one cable to pull. Tailored Digital Electricity solutions allow end-users or installers to specify conductor, fiber strand, color or length requirements.
Belden's Digital Electricity Cables also create new installation opportunities for integrators. Because the cables can safely transport high-voltage power, an electrician isn't required for product installation. Instead, integrators and low-voltage installers can complete the installation themselves, similar to how a traditional PoE cable would be installed.
MORE FROM BELDEN:  Digital Electricity - 5 Things You Need To Know
IDP – Rosenberger OSI GmbH & Co.OHG – Gold Award

Rosenberger OSIIn the operation of a data center, there is often a need to reconfigure the fiber optic data cabling. This is generally done by manual patching of patch cords in splitters.
Not infrequently, however, this leads to interruptions of the active data transmissions by pulling the wrong patch cord, even if this was checked in advance in the cabling documentation. Optimized for high availability in data centers, the Identification Patch Cord (IDP) developed by Rosenberger OSI makes the secure identification of patch cord ends easier and faster and thus makes a major contribution to the availability of IT applications in the data center.
Designed for easy operation even during operation, Rosenberger OSI has developed the Identification Patch Cord (IDP) based on this problem. Due to an external light source that is simply plugged onto the plug at one end of a patch cord to be patched, its other end can be uniquely and reliably identified. The solution can be easily applied by a single person during operation. Offering cost-effective and optimal operational reliability for data center operators, active electrical or optical components are not used in this solution, which enables simple and cost-effective retrofitting of existing fiber optic cabling in data centers.
All advantages of the IDP at a glance: Increases availability of IT applications and thus, the reliability of data center operation; Simple one-technician-operation during ongoing processes; Cost-efficient and maintenance-free patch cords due to elimination of electrical components; Easy retrofitting of existing fiber optic cabling in data centers.
Category 6A Drybit Indoor/Outdoor Plenum Rated Cable - Hitachi Cable America – Gold Award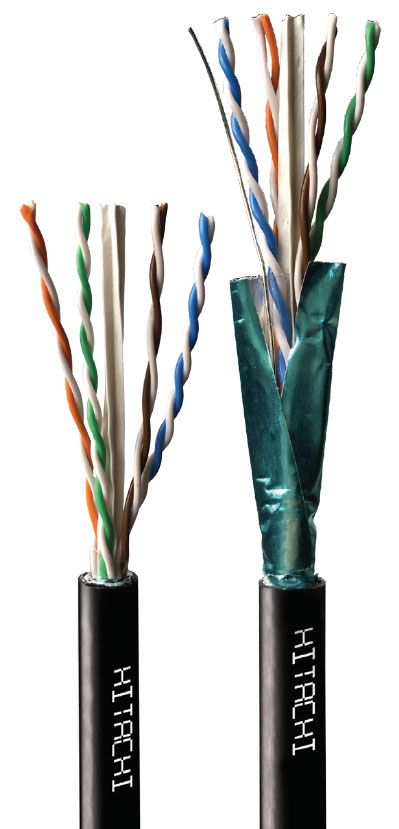 Hitachi Cable
Hitachi Cable America has been building copper communication cables since 1986. There have been significant improvements in the electrical performance of these communication cables over the years. Performance levels have evolved from Category 3 to now Category 8. Cables were tested to 16 MHz and are now tested to 2,000 MHz. What has evolved very little in cable technology is the variety of cable designs as it relates to where they can be installed.
Per the National Electrical Code (NEC), plenum and riser cables are used indoors and outdoor, or OSP, cables are used outdoors. This has traditionally been the result of the materials that must be used. Cables made for outdoor use require a design and jacket materials that can withstand exposure to the elements. Though some manufactures have been producing cables that are both CMR (riser) rated and acceptable for outdoor use, no manufacturer until Hitachi has produced a viable CMP (plenum) rated cable that can also be permanently installed outdoors or in a wet environment.
Drybit from Hitachi Cable America is the first Category cable that is UL listed CMP and designed for outdoor/wet environment use. Drybit utilizes not only a jacket that is water proof and resistant to over 2,000 chemicals, but it's unique design ensures it can delivers 10 Gigabit Ethernet while fully and continuously submerged. Drybit is available in two designs, Category 6 and Category 6A. Both designs are UL Verified to the ANSI/TIA 568-C.2 standard. Drybit was designed for instances where a plenum cable will be used in a wet place, such as in conduit in the first floor of a building.
This installation environment has always required the use of outdoor cable for the wet portion and then a transition in a consolidation point to plenum cable to ensure the correct cable type once entered the plenum space in the building. Drybit does away with the need for the transition thus saving the time and resources necessary to install the consolidation point.
This product was exceptionally challenging to make and required nearly 5 years of development. A long-term water test, created by Hitachi and now recognized by UL as UL B647696, has seen Drybit submerged in water continuously for nearly 5 years while being regularly tested. Learn more.
Active Electrical Cables - Credo Semiconductor – Gold Award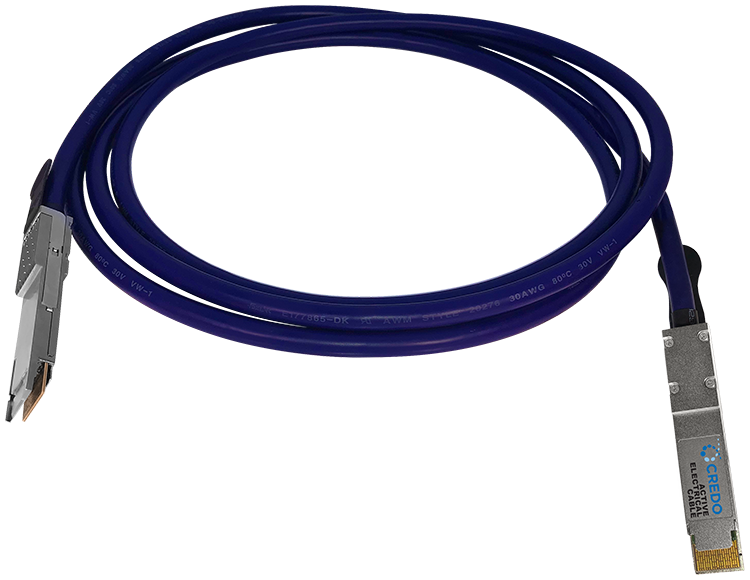 CredoCredo Semiconductor Inc. is an industry leader in high speed SerDes technology. Our purpose-built approach to chip design allows us to manufacture our products using mature process technology. The result is a fundamental advantage to customers in performance, power, and competitiveness.
We are excited to introduce our Active Electrical Cables (AECs), an entirely new product category for the data center interconnect market. Designed around our core SerDes technology, Credo AECs eliminate the hassles of copper cables for 100G and 200G ports, while providing the plug and play convenience and superior BER performance of Active Optical Cables (AOCs) for 400G ports at a highly competitive price. This is made possible by application of in-cable gear shifting, re-timing and FEC technologies.
As the networking and data center market moves to 400G and beyond, cost-effective interconnect solutions will play a critical role in the rate of adoption of the next generation technology. Credo AECs will remove economic friction and help accelerate the transition. Learn more about the product.
R-Pack Rollable Ribbon Backbone Fiber Optic Cable – OFS – Gold Award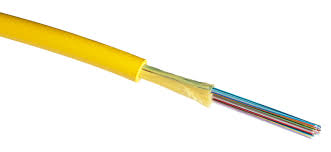 OFSWith bandwidth demand exploding at an ever-increasing rate, data center and network operators have an even greater need for cables that provide ultra-high fiber optic density while requiring less space in already congested pathways. The current trend has been a move to using extremely high-density ribbon cables with 1728, 3456 and even higher fiber counts.
However, deep inside the data center or network, there's a need for highly-compact, fiber-dense building cables for demanding plenum installations. Operators have typically used micro breakout or tight buffer distribution cables for these applications. Now, there's a better solution – the new and innovative R-Pack Rollable Ribbon (RR) Backbone Fiber Optic Cable. This cable's special design combines plenum-rated materials with rollable fiber optic ribbons for a key step forward in premises cable innovation. Designed with the highest fiber density possible for its size, the R-Pack RR Backbone Cable combines the benefits of flat fiber ribbons and loose fibers in one cable. The result is a cable that requires less space, allowing installers to significantly increase the packing density in existing pathways versus traditional buffered premises cables. This capability is fueled by proprietary, ultra-dense rollable ribbon optical fiber technology from OFS.
With this new ultra-dense technology, each rollable ribbon consists of 12 optical fibers (250 µm) that are partially bonded together at selected points. This configuration causes the construction to take on a net-like appearance when the fibers are separated. These bonds allow the rollable ribbons to flatten into a traditional ribbon form for mass fusion splicing or to be "rolled" (compacted) and routed like individual fibers. As a result, there's a clear difference between the R-Pack RR Backbone Cable and traditional building cables. For example, with a 6.2 mm outer cable diameter (OD), a 72-fiber R-Pack RR Backbone Cable's cross-sectional area is 43% smaller than that of a 72-fiber micro breakout cable (typical OD: 8.2 mm). And this same R-Pack RR Backbone Cable yields an almost 90% smaller cross-sectional area when compared with a 72-fiber tight buffer distribution cable (typical OD: 19.2 mm). In terms of sheer density, the R-Pack RR Backbone Cable also outpaces these cables. In a 12 inch by 8 inch area, the 72-fiber R-Pack RR Backbone Cable yields a density of 113,000 optical fibers. By comparison, the same fiber count micro breakout cable and tight buffer cable yield densities of 64,000 and 10,800 fibers, respectively.
While the R-Pack RR Backbone Cable meets stringent Telcordia GR-409 standards for Horizontal Backbone applications, it also meets NFPA 202 requirements for demanding plenum applications. Combined with its compact size and light weight, this capability allows the cable to be used for faster and smoother installation in challenging ladder racking and raceways, as well as in other demanding spaces. Finally, the highly-compact, lightweight and completely gel-free R-Pack RR Backbone Cable offers two benefits that help to get a new data center or network deployment up and running quickly: (1) it facilitates mass fusion, splice-in-place operations; and (2) it allows easier breakout and access to individual fibers for splicing. Faster deployment and splicing help to reduce overall costs and speed the time to network turn-up.
To meet bandwidth demand and remain profitable, data center and network operators must increase fiber density while controlling costs. The R-Pack RR Backbone Cable has an important role to play in this effort. It joins with other ultra-high density cables to help lower overall costs, increase fiber density and support operators in meeting the ever-increasing need for greater bandwidth. View a product data sheet.
AccuTube+ Rollable Ribbon in Loose Tube Fiber Optic Cable – OFS – Gold Award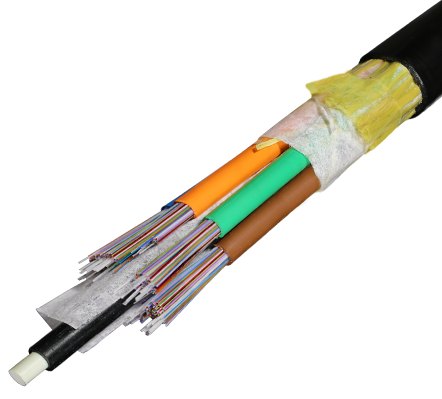 OFS
From cloud computing to mobile networks to streaming videos, the picture is clear - everyone is using more bandwidth than ever before. And while bandwidth demand may seem endless, the space to install more optical fiber isn't. The ability to install more fiber in the same or less space can be a game changer for today's data center and network operators. That's why OFS developed the AccuTube+ Rollable Ribbon (RR) in Loose Tube Fiber Optic Cable to maximize duct utilization for ultra-high fiber count applications.
Connections inside and between data center buildings require capacity that can involve large amounts of data. However, duct space in these locations is often limited. And deploying new ducts or using technologies such as Dense Wavelength Division Multiplexing (DWDM) can be costly. With AccuTube+ RR Cable, data center and network operators can readily maximize the fiber density in existing ducts without undertaking excavation or employing new technology. With up to 3456 optical fibers in a single cable, the AccuTube+ RR Cable offers exceptional carrying capacity for high-growth, high-bandwidth applications including those used in hyperscale and edge data centers.This cable's special design features rollable fiber optic ribbons, an ultra-dense, proprietary ribbon fiber technology from OFS. Rollable ribbons allow the benefits of flat fiber ribbons and loose fibers to be offered in one cable. The result is a cable that requires less space, allowing installers to double the density of often crowded, existing pathways when compared to standard indoor cable designs.
In this new technology, each rollable ribbon consists of 12 optical fibers (250 µm) that are partially bonded together at selected points. This configuration causes the construction to take on a net-like appearance when the fibers are separated. These ribbons can be flattened into a traditional ribbon form for mass fusion splicing or be "rolled" (compacted) and routed like individual fibers, facilitating use in smaller closures and splice trays. To demonstrate that the AccuTube+ RR Cable enables twice the fiber density in the same space, we can place a traditional flat ribbon cable and then an AccuTube+ RR Cable into the same 1.25 inch duct. The highest count flat ribbon cable that fits into the duct is one with 864 fibers. On the other hand, the same duct can hold an AccuTube+ RR Cable with 1728 fibers.
The AccuTube+ RR Cable's completely gel-free design and ribbon in loose tube core structure significantly reduce cable weight and splicing preparation time. The result is faster deployment and preparation which help to create cost-saving opportunities on materials and labor. This cable's rollable ribbons also have less space between the fiber attachment locations than do other ultra-high density ribbons. This feature results in flatter, more controllable ribbons for efficient mass fusion splicing. Beyond this, the AccuTube+ RR Cable's rollable ribbon in loose tube design offers certain advantages by installation process.
When cable pulling during deployment, this cable's lack of preferential bending plane versus other linear strength element designs allows easier cable coiling, handling and slack management. In addition, this cable offers a higher level of fiber protection and less chance of jacket damage after pulling when compared with other ultra-high density ribbon cable designs. This cable's design also provides easier ribbon and mid-span access along with added protection for the optical fibers during the cable preparation process. With outstanding carrying capacity, twice the fiber density and cost-saving features, the AccuTube+ Rollable Ribbon in Loose Tube Cable can be a game changer for data center and network operators who must maximize fiber density to conquer bandwidth demand while also controlling costs.
Bright By Lynn Electronics – Lynn Electronics – Silver Award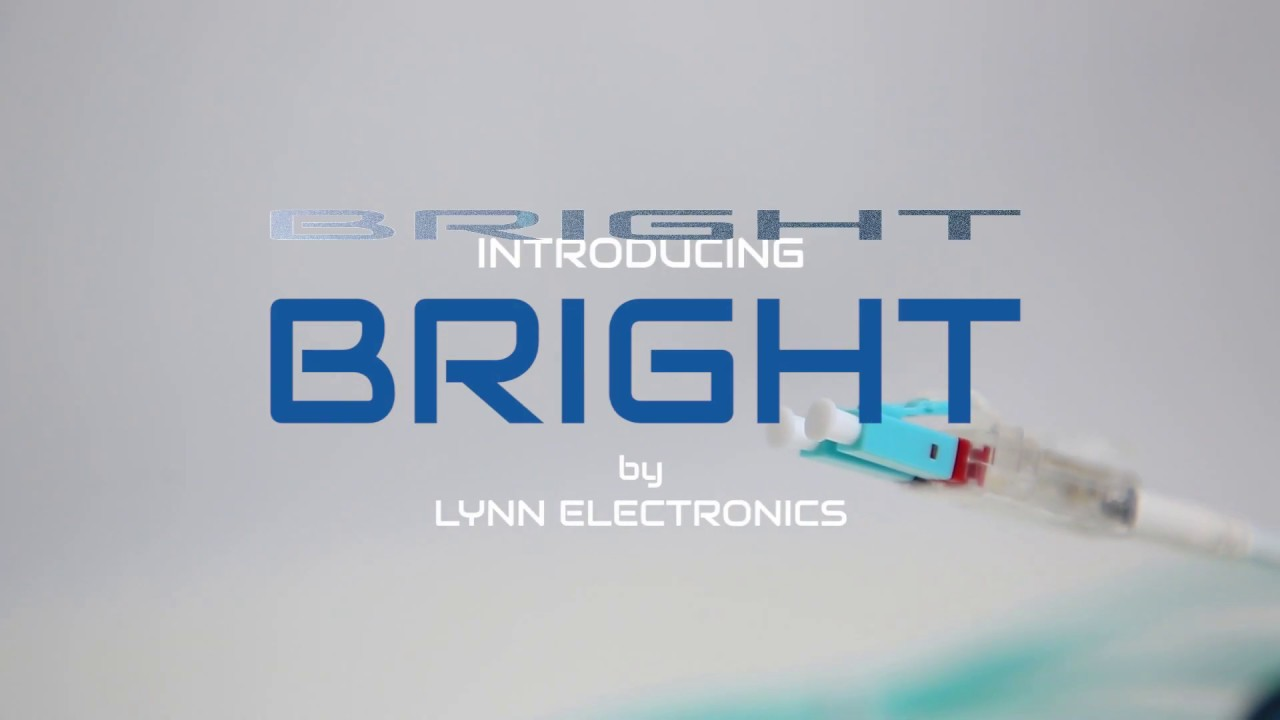 Bright by Lynn Electronics is one of the world's first self-powered traceable fiber jumpers. Bright creates easy traceability of a fiber jumper via the push of a button. In a mission critical network environment, instantaneous knowledge port location is invaluable., Bright identifies port location within seconds. Rather than rely on label or network map information, simply push a button to enable the cord to light up at both ends. This all happens without unplugging the cord, keeping your network up and running while you troubleshoot.
Bright is constructed of 2 fibers under one round 3mm jacket. A 30AWG wire runs the length of the cable to enable the LED functionality. A lithium battery is located on one end. This battery has a minimum shelf life of 5 years. It easily replaceable without a tool. Bright allows for the user to change polarity of the cord from A-A to A-B, vice versa, with an easy 3 step process.
How does Bright stand out from similar products on the market? Almost all competitors require an external power source to light up the LEDs. Bright is one of the only products that contains a battery within the jumper. Bright won "Best in Show" at BICSI Winter 2019 in the copper and fiber innovation category. 
BradyPrinter M611 Mobile Printer with Brady Workstation Software – Brady Corporation – Silver Award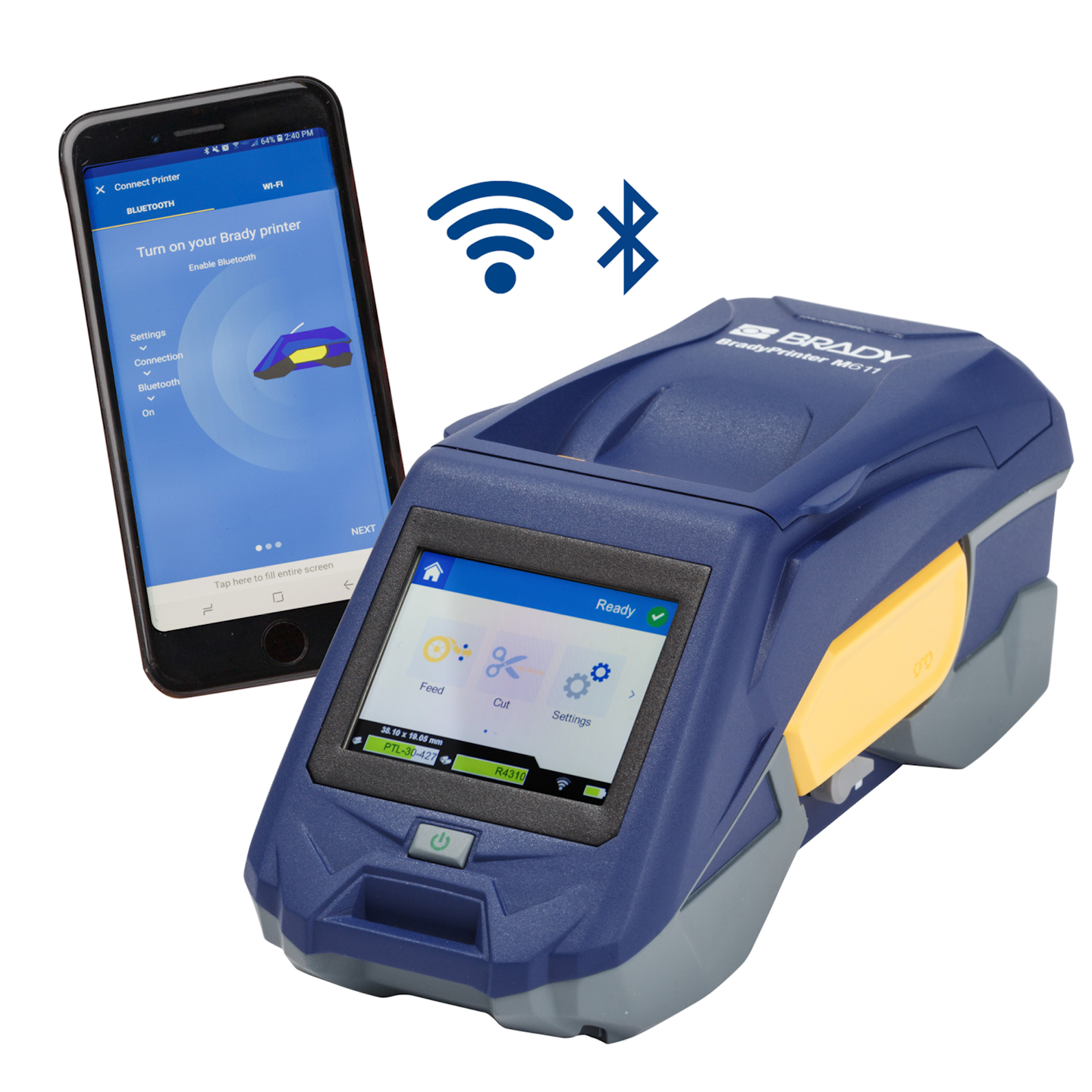 Brady

With a good majority of decisions made while on the job site, the odds of cable installers having everything they need on-site to complete the job dwindles close to nothing. That means trips back and forth from the job site to the office delay getting work done and drive up transportation costs. With the BradyPrinter M611 Mobile Label Printer and Brady Workstation Express Labels Mobile App cable installers can use the tools they're already taking to the job site to improve identification efficiencies, reduce transport costs and reduce label waste. For those reasons and more, the BradyPrinter M611 and Express Labels app are clear standouts in the Cable Media category.
Mobile devices have become an essential tool in our day-to-day lives, but these devices remained largely untapped in the identification industry. Should a cable installer find themselves on-site with the wrong labels, with the BradyPrinter M611 and Express Labels app, the correct labels are a phone call and a couple taps away. It's all made possible by the Bluetooth and Wi-Fi connectivity of the printer, and the ability to connect to common cloud providers in the app. These seemingly simple features yield powerful benefits for cable installers. With the ability to get the correct labels right at their fingertips, the need to travel back and forth between the office and the job site drops dramatically. That means more time can be spent on completing installations and installers can reduce their carbon footprint as well as their transportation time.
Even with the best laid plans, errors can still happen. So what happens if the new label data templates from the office don't quite fit the label sizes that are spec'd out? Not a problem with the Express Labels app. Those data files that were sent from the office can also be formatted and edited within the app using native keyboards, pinch to zoom and helpful design guides. These features combine common mobile technology with easy- to- use design features to make on-site label creation fast and simple. When it's time to print, cable installers also benefit from the innovative Print Smart Technology in the BradyPrinter M611 that provides automatic label setup and reduces waste.
It's all in the smart chip embedded in Brady materials. This chip allows the materials, printer and app to communicate with each other to display the installed materials and status on the printer screen and in the app so cable installers always know which labels they're printing on, without having to open the printer to check. They'll also see when the materials are running low so they can make sure they have enough labels in the printer to finish the task at hand instead of having to reload and reprint the job.
This printer is also designed to work in the same environments cable installers work. The rugged design means it can stand up to harsh environments, but the Bluetooth connectivity truly sets it apart. This technology allows installers to print their labels from their mobile device even if there isn't a wireless network for them to connect to so they can get the job done.
EZ Patch Flat Pack – Legrand – Silver Award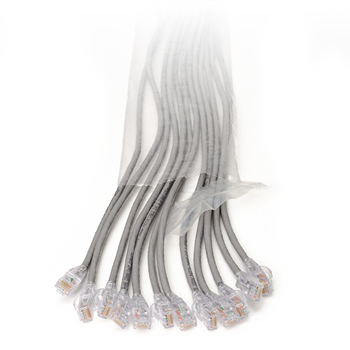 Legrand

Legrand first introduced EZ Patch in 2012 as an environmentally friendly innovation for dispensing patch cords. The patented patch cord management solution made it easier and faster to dispense cords, reducing installation times, lessening waste and improving general organization in staging areas. The EZ Patch Flat Pack builds on this innovation with more sustainable packaging and expands the range of solutions.
The original EZ Patch (Box) deploys an innovative clip to connect patch cords together, allowing cords to be distributed over an internal carboard reel and fed through the front box opening. The corrugated cardboard box and internal dispensing reel are made from 100% recyclable materials and the clip is made from 25% regrind plastic. Each of these components is fully recyclable after use, making the EZ Patch solution a contributor toward LEED certification.
Now, the EZ Patch Flat Pack delivers bulk packaged cords in patch panel quantities, providing a quick and convenient way to introduce new cabling into a network. Its plastic packaging offers a cleaner, dust-free option when cardboard is not permitted into the data center. All patch cords are laid out straight and flat in a single plastic bag in quantities of 12 or 24 patch cords, ideal for patch panel applications. Due to the flat package and arrangement of the cords there is no cable memory to deal with when removed from the packaging, meaning cords are ready to install neatly in a bundle without any kinks or curves. Perforation tear strips on both ends, provides quick connectivity options and improves cable management during installation. The EZ Patch Flat Packs are also light weight meaning installers can easily carry the bag over their shoulder.
The EZ Patch Flat Pack comes in standard and reduced (28 AWG) diameters from CAT 5e to CAT 6A. 28 AWG is ideal for high density applications, delivering better flexibility, higher densities and promotes better airflow management. The smaller cable surface area enables increased passive airflow and a smaller bend radius, so cords are easily routed through cable management accessories. With the range of EZ Patch options, a contractor can quickly populate a patch panel without opening multiple bags or waste time removing tie wraps. Overall, EZ Patch delivers faster installation, less packaging waste and completely eliminates zip ties, greatly improving the overall efficiency of installations. Read the product bulletin (PDF).
REVConnect Connectivity System – Belden – Silver Award
Belden Belden's REVConnect Connectivity System was designed to fill a large marketplace gap. Installers, contractors, consultants and end-users told us in person that they were frustrated with current connectors on the market. To complete the termination process, a typical Category 6A termination was taking up to five minutes per connector (not counting rework), slowing projects down. They were desperate for a connector that: can be terminated in one minute or less on all types of UTP cable and two minutes or less for shielded cable; increases termination reliability to a 99% (or greater) first-pass yield; utilizes a universal termination process that is fast for all terminations, cables and modules, including Bonded-Pair cable; supports PoE performance up to 100W; improves the entire installation process – not just the termination process.
In the end, we created much more than a connector. Belden created a game-changing connectivity system – REVConnect – that supports quick and easy terminations across many applications. The entire system utilizes a single termination method featuring a universal "core" for all Category 5e, 6 and 6A RJ45 connections. One termination method is used for every component in the system. The universal core is comprised of a cable manager and cap. The cap uses eight insulation-piercing contacts to create a gas-tight termination. The REVConnect Connectivity System allows end-users to change their minds as many times as they need to about the type of device that will be connected or deployed. No training is required to change connector types; they can be switched as frequently as desired. It's fast and easy to connect or disconnect next-generation IP devices to networks, whether they're PoE LED lighting fixtures, wireless access points, surveillance cameras needing up to 100W, digital signage displays or interactive kiosks.
The complete connectivity solution includes the following components: Pre-Terminated Assembly - The first pre-terminated solution that can be used in enterprise LAN applications. Instead of an RJ45 jack, they feature the REVConnect core at the cable end. A bundle of pre-terminated cable can now be pulled from the telecommunications room to a consolidation point and connected to an end device or workstation outlet jacket; Preloaded Patch Panel - Install with a multi-pair tool while terminating from the front or rear with one hand. Cable-measuring features allow installers to use the space over ports to organize cables, dress to management accessories and measure the slack needed, mark cables and start terminating; FlexPlug - Supports direct connections to any IoT device that uses an RJ45 plug. FlexPlugs can be deployed where a typical field-terminated plug can't be used due to plug size and/or cable routing constraints. They eliminate the need for a jack, biscuit box and patch cord for fast installation with fewer components; Coupler - Supports the fastest Category 6A termination possible and increases density, improves flexibility and reduces costs while maintaining reliability. The coupler is rated for 100W PoE applications and UL 2043 rated for plenum spaces. Bringing zero crosstalk, it adds little noise to the channel and is essentially invisible; 10GX Wall-Mount System- A high-density, flexible cross connect that can be used to build large cross connects in data centers or interconnects in telecom rooms. Connector modules include couplers that exceed Category 6A performance. Instead of patch cords, the system uses cut-to-length management.
The "REV" in "REVConnect" stands for: Reliable - Works well the first time, limiting rework so that installers can achieve necessary performance levels; Easy - Features simplified termination that requires only one tool and can be completed by technicians at any skill level; Versatile - Adapts to high-performance, emerging applications like IoT.
VITALink Ethernet Cables – Comtran – Silver Award
Comtran CableRepresenting the development of the first UL 2196-approved circuit integrity solution for Ethernet applications, the VITALink Ethernet cables are the newest addition to Comtran's VITALink circuit integrity product portfolio. Designed to meet Category 3 channel requirements in accordance with TIA-568-C.2 and capable of transmitting data signals at speeds of up to 10 Mbps, Comtran continues to lead the circuit integrity market with the versatile VITALink portfolio, which also includes dual rated CI/CIC cables and armored cables.
The cable's development process was thus: In 2017, after discussions with key North American transit agencies regarding their fire alarm systems and emergency communications performance requirements, Comtran identified a need for an Ethernet cable construction that could be installed in areas requiring survivability following 2 hours of fire exposure across the various markets it participates in. Upon further discovery, the Comtran team learned that in order to fill the current product gap, customers were installing standard circuit integrity cables, designed to carry power, to satisfy the application request. This severely limited the data transmission capabilities in distance and performance. Additionally, Comtran learned that customers opted to install circuit integrity cables that touted data transmission capabilities; however, none were certified to the strict requirements of UL 2196, the industry standard for circuit integrity. Instead, these alternatives were designed to meet European standards of surviving temperatures up to 1500°F after 1 hour while UL 2196 requires 1700°F after 1 hour and 1850°F after 2 hours.
Following additional discussions with fire alarm manufacturers, Comtran began developing a solution to meet the market requirement of a 2 hour rated circuit integrity data cable. The initial design concept utilized Comtran's 2 conductor, 18 AWG construction that was already certified to UL 2196, since 18 AWG cables are commonly used in fire alarm systems. Building upon the established design, Comtran identified that the solution under development would target data transmission capabilities of 10 Mbps. Comtran's engineering team also had to consider key design characteristics, such as a shielded or non-shielded design based on the intended application(s). They concluded that a shielded cable would protect against noise from surrounding machinery as well as electromagnetic interference (EMI) radiation from where the cables are routed.
The development process included designs of multiple pair combinations in order to achieve the electrical characteristics that would allow the cable to transmit data without any interference, while simultaneously surviving fire conditions. Prior to submitting to UL for certification testing approval, Comtran manufactured and internally tested several design samples and pair configurations. The UL 2196 standard requires 5 out of 5 system tests to pass for a full 2 hours of burn time at temperatures up to 1850°F followed by a pressurized hose stream without losing signal. Electrical characteristics were monitored on the cable assembly throughout the test for the VITALink Ethernet cables. All results were plotted and analyzed to meet the requirements of 10 Mbps transmission. Following 2 years of development and multiple design configurations to achieve the robust design and performance characteristics needed to pass UL 2196, VITALink® Ethernet cables officially obtained UL approval in December 2018.
The VITALink Ethernet cables consist of 2 through 4 pairs, 18 AWG solid bare copper. They feature a flame-retardant tape, copper shield, and a non-halogen flame retardant jacket. Since this cable is the first of its kind on the market and due to its innovative design, Comtran applied for patent protection, which is pending final approval. Learn more about the product.