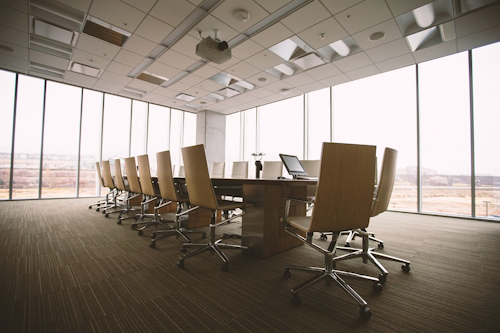 Pixabay
At InfoComm 2019 (June 12-14) in Orlando, Crestron showcased its expanded DM Lite endpoint product line, including the new HD-RX-4K-510-C-E and HD-RX-4K-410-C-E receivers. Both models provide auto-switching, amplified audio outputs for speakers, and network connectivity for management and setup.
The company says its expanded DM Lite product line can be "mixed and matched" to create simple room systems for most spaces.
Per Crestron: "Pair any DM Lite receiver with a Crestron MPC3 media presentation controller to add low-cost, simple room control. Engraveable buttons and dials on the MPC3 can be intuitively configured with the built-in .AV Framework software. The system can be provisioned, monitored, and managed using any web browser via the Crestron XiO Cloud IoT-based provisioning system.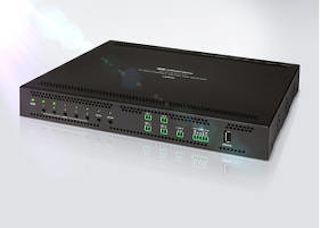 CrestronThe HD-RX-4K-510-C-E accepts multiple transmitter inputs and includes an amp, scaler, and the built-in .AV Framework technology. It features 3 DM Lite inputs, 2 inputs for HDMI connectivity, 1 HDMI output, 2 audio outputs, display control, RS-232, IR, and CEC.
The HD-RX-4K-410-C-E, featuring 2 DM Lite inputs, will ship later this summer."
SEE ALSO:  Cable management device at center of patent lawsuit between Extron and Crestron
Crestron says its full DM Lite product line offers a range of simple, low-cost, yet high-performance transmitters and receivers that provide switching and transport of 4K signals over standard Cat 5e cable. The DM Lite product line as expanded now provides local optional auto-switching, network connectivity, audio and video distribution, control distribution, and audio amplification. 
The company's mission statement is thus: "At Crestron we build the technology that integrates technology. Our automation and control solutions for homes and buildings let people control entire environments with the push of a button, integrating systems such as AV, lighting, shading, security, BMS and HVAC to provide greater comfort, convenience and security. All of our products are designed and built to work together as a complete system, enabling you to monitor, manage and control everything from one platform."
RELATED:  HDBaseT Alliance membership grows
Headquartered in  in Rockleigh, NJ, Crestron has sales and support offices throughout the U.S., Canada, Europe, Asia, Latin America, and Australia. Learn more at 
www.crestron.com
.