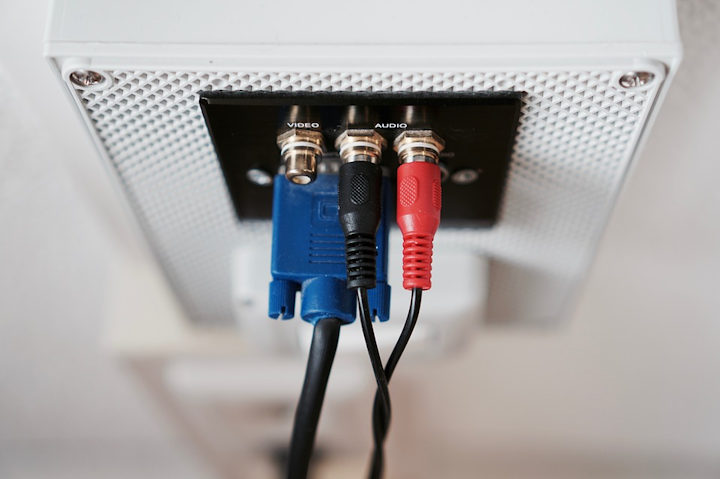 Pixabay/fill
The global pro AV market is expected to post a CAGR of more than 10% during the period 2019-2023, according to the latest market research report by Technavio.
The technology analyst firm contends that end-users across industries such as retail are increasing the adoption of digital signage systems to target the right audience and boost sales. Also, the growing popularity of interactive digital signage systems is seen helping businesses attract customers with interesting content.
Technavio notes that interactive digital signage systems find many applications in retail, corporate offices, transportation, exhibition halls, hotels, stadiums, and several public places. Pro AV is an essential component of digital signage systems, and with the growing use of digital signage systems, the demand for pro AV products is expected to increase during the forecast period.
Also per the new report, the incorporation of other new technologies will have a positive impact on the global pro AV market and contribute to its growth significantly over the forecast period. The research also analyzes other important trends and market drivers that will affect market growth.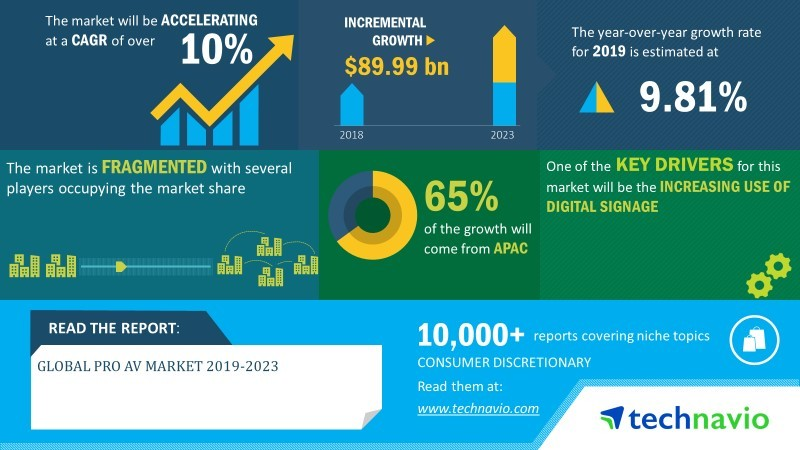 Technavio

Technavio asserts that consumers are increasingly adopting new devices such as 360-degree cameras, drones, and virtual reality (VR) equipment, and that the growing popularity of such devices is encouraging the development of exclusive content for these devices.
With the emergence of such new products and platforms, pro AV market vendors are in turn integrating new features into their products to provide support for new categories such as VR content. The increasing adoption of such specialized content will positively impact the growth of the global pro AV market during the forecast period, contends the research.
"Apart from the incorporation of new technologies, training for pro AV equipment and transition to mobile platforms are some other major factors that will boost market growth during the forecast period," said a senior analyst at Technavio.
The market report segments the global pro AV market by geography (APAC, Europe, MEA, North America, and South America) and type (products and services). The firm finds the APAC region led the market in 2018, followed by North America, Europe, South America, and MEA, respectively.
During the forecast period, the APAC region is expected to maintain its dominance over the global market. This is seen as due to the growing shift toward the adoption of technologically advanced tools in classrooms in the region.
Learn more at https://www.technavio.com/.