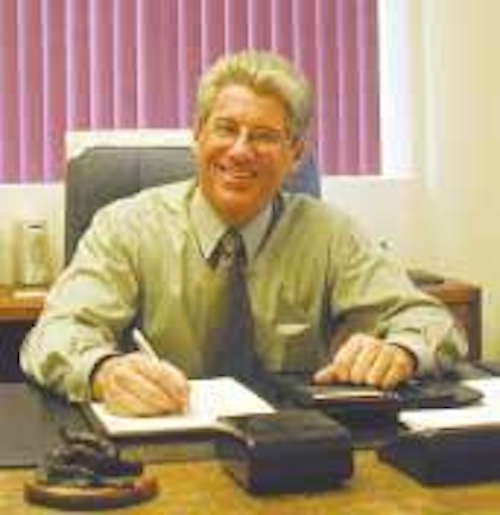 Telecommunications Industry Association (TIA) chairman Edward Kientz, painting an optimistic picture for the industry, believes "The market is adjusting. It is a tough market, but we are in a good industry. Our focus is on communication, which is vital to the customer."
During the recent BICSI 2002 Fall Conference in New Orleans, Kientz included an outlook on the direction in which the TIA is headed next year, and prospects for the industry as it moves forward from recession-plagued 2002 into 2003 and beyond. He says the TIA has undergone its own reorganization during the past year. Now, it is focusing its energy more on global policy, broadband deployment trends, spectrum management, reform for the Federal Communications Commission, as well as homeland security.
Kientz says that as the economy begins to rebound, there will be investments in telecommunications equipment. The TIA's trick is to help manufacturers get through today's still-challenging economy and period of lagging investments. (Kientz says investments in the industry dropped by 14% in 2002. )
In hopes of pumping more investments into telecommunications, the TIA is increasingly sponsoring venture capitalist forums. It is also aggressively conducting international shows to support U.S. suppliers, including in Asia and other perceived hotspots for the telecom market.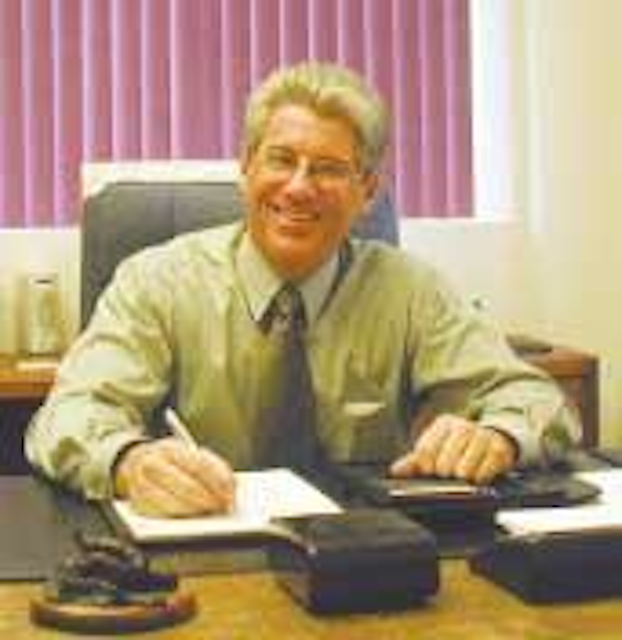 TIA chairman Edward Kientz?"We need to fight five minutes more."
Click here to enlarge image
"I have friends with a 25-year career in full stride, and now their job is gone. Clearly, the excess capacity of 2000 changed everything," says Kientz. "We built superhighways of fiber, but no on-ramps," he says. The situation was not helped by the terrorist attacks of Sept. 11, which were followed by a decline in consumer spending, and a reduction in new orders for cable and components.These problems were only compounded by high-profile scandals.
Still, Kientz says the TIA's annual market review forecast indicates that the negative trend is beginning to turn, heralding positive growth for 2004. He says the industry is already seeing some positive signs, including an increase in defense spending that calls for cabling equipment and components.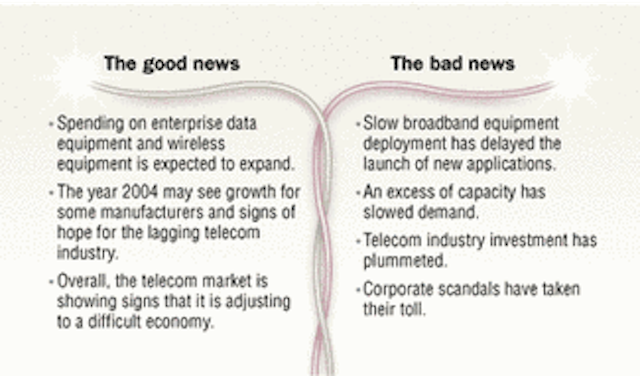 Click here to enlarge image
Meanwhile, Kientz says the industry should stop giving in to compromise—such as giving cut-rate prices for components and cable products.
Another rule of survival: Don't give in to despair.
"I know no one saw such tough times," he says. "But be a thermostat, not a thermometer. We need to set the temperature. When Napoleon lost the war and was thrown into prison, what happened? He says, 'We lost the war because we weren't willing to fight five minutes longer than the British.'"
"We need to fight five minutes more," Kientz says.