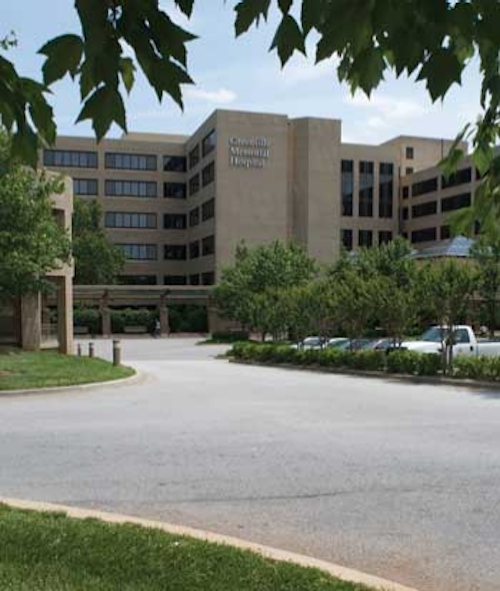 A new fiber backbone enhanced a hospital's information-technology infrastructure to support applications including surveillance.
By Jennifer Cline and Members of the Corning Cable Systems Staff
Health-care services organizations are facing unprecedented information-technology (IT) infrastructure challenges. Local area networks (LANs) are rapidly converging voice, video, and data, and are upgrading to support imaging and archiving communications systems. There is a growing need to move patient and clinical information tools from paper forms to end-to-end electronic formats. Security, Voice over Internet Protocol (VoIP), and building automation applications are driving the demand for more secure, robust, and easy-to-install fiber backbones.
Greenville Hospital System University Medical Center (GHS) is a leading integrated health-care provider and academic health organization with five campuses, providing integrated health care to communities across upstate South Carolina. GHS has a total of 1,052 beds and its facilities include a tertiary referral and education center, multiple community hospitals, an acute-care hospital, nursing home, outpatient facilities, and wellness centers.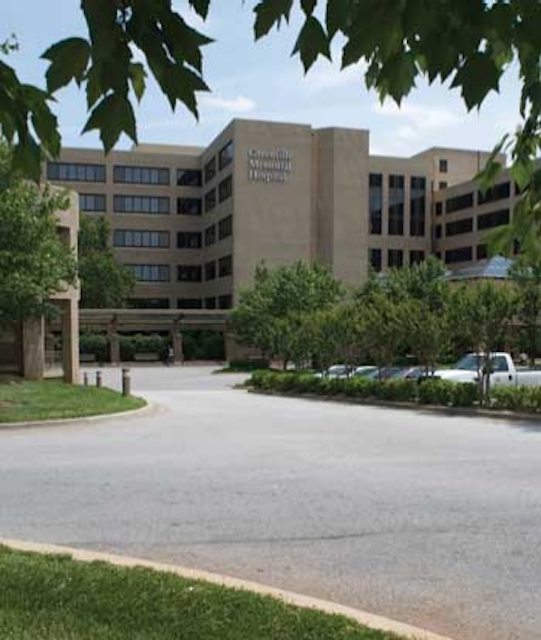 Greenville Memorial Hospital undertook an upgrade project to add video-surveillance equipment in the common areas of its intensive care unit and operating rooms.
GHS has made extensive use of fiber-communications technologies to ensure its IT infrastructure meets current and future applications requirements. In July 2009 GHS was listed among Hospital and Health Networks' "2009 100 Most Wired Hospitals and Health Systems," and has been honored with this recognition for five years. GHS has worked closely with Corning Cable Systems on a number of projects implementing cutting-edge fiber-optic solutions. A recent project to support the expansion of security systems gave GHS and Corning the opportunity to use a new dielectric-armored optical cable for its in-building backbone.
Investing in healthier infrastructure
GHS is making extensive investments in optical connectivity for in-building and intrabuilding enterprise networks based on bandwidth demands and distance requirements that make optical fiber the future-ready media choice.
"We use fiber exclusively in our intrabuilding and interbuilding pathways," said Russell Lowery, RCDD/OSP, senior network engineer, telecommunications for GHS. "We don't do any backbone cabling on copper except our legacy telephones, and we have begun to transition to Voice over IP for that as well." Lowery said the primary reasons for the use of fiber throughout GHS's system are bandwidth and distance, driven by increasing imaging, data movement, and data storage applications demands.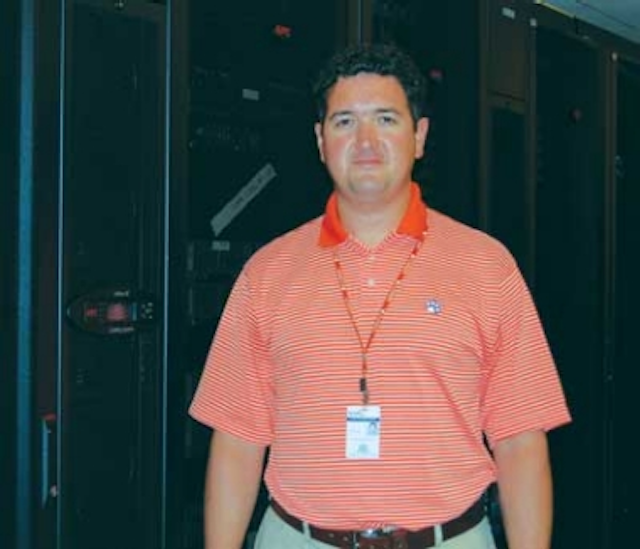 "Having armored cable for the backbone offers GHS exponentially higher levels of network protection than just an innerduct or regular-routed cable in the ceiling." –Russell Lowery, RCDD/OSP; senior network engineer, telecommunications, GHS.
"Nobody carries a paper chart anymore," he said. "And in certain parts of the hospital, people have a tablet PC, and these systems need to connect and communicate with each other as quickly as possible. Given those conditions, we want to install telecommunications cabling to provide the highest bandwidth opportunity possible so that we know the network isn't going to slow things down."
Lowery said that GHS is committed to being a leading-edge adopter and user of information technology. Working with Corning Cable Systems, he added, provides an opportunity to use the latest fiber technologies to ensure GHS is equipped to get past what is needed today and ready to handle what is needed tomorrow. That is why GHS became the first enterprise to install a new type of Corning Cable Systems dielectric-armored riser cable to provide the backbone for an upgraded security system at the Greenville Memorial Medical Center.
ICU and OR security upgrade
The security-upgrade project at Greenville Memorial Hospital, GHS's main hospital facility, added new video surveillance system cameras in the hospital's intensive care unit (ICU) and operating room (OR) common areas. The purpose was to improve security coverage in these critical areas, such as public hallways, nurses' stations, and drug-distribution sites.
Previously, only five to six cameras provided security coverage for these areas, with each camera individually connected via coaxial cable to the security center five floors below the ICU level. The security upgrade included replacing the older cameras with 20 new units in both the ICU and the OR areas. Because there was no backbone installed previously, Lowery said the increased coverage called for a networked approach to provide a more-efficient installation, rather than running thousands of feet of coaxial cable for each endpoint to the security center.
"With the current electronics we're using, rather than running six strands of coax, one for every camera, I can connect six cameras to one fiber, which is a lot more efficient," he said.
To provide the fiber backbone connecting the video endpoints with the security center, it was determined that two, 24-strand dielectric-armored cable runs would be required. These backbones link new equipment rooms installed on the ICU and OR floors (where the individual camera feeds are combined) with the security mainframe room.
Armored cable provided the best solution for this application due to the constant pace of change to the physical infrastructure of the Greenville Memorial Hospital and the critical safety factor associated with the security application. "This is a very big hospital, and there are all kinds of changes going on," Lowery said. "So having armored cable for the backbone, with all the other things that go on in these ceilings, offers GHS exponentially higher levels of network protection than just an innerduct or regular-routed cable in the ceiling."
Non-metallic armored cable
For the two backbone cables, GHS chose to use a new cable offering: Corning Cable Systems' MIC DX Armored Riser Cable, which is an all-dielectric armored fiber-optic cable design that eliminates the labor and costs associated with accessing and grounding a typical metallic armored cable.
Designed for use in riser, plenum, and general-purpose environments for intrabuilding backbone and horizontal installations, the MIC DX Armored cable also offers four times the crush protection when compared to unarmored cables, a smaller outside diameter, and improved tensile strength. Lowery said these features, particularly including crush resistance and installation ease, made it the best choice for the video surveillance system's fiber backbone.
"One of the challenges we've had in the past when installing armored cable is ensuring that it is properly grounded," he said. "We want to make sure that once the cable is in place, no one gets hurt. So having an armored product with a non-metallic coating really sounded like a good idea."
Another of the cable's key benefits, from an installation perspective, is reduced weight and smaller diameter than other armored cables. These characteristics make MIC DX easier to fit into tight overhead horizontal spaces and other areas where the cable had to run from the IC and ORs to the security center.
"Our security headend is seven floors below the top floor, so any time we can reduce the weight and outside diameter of the backbone cable, yet protect it, there is a really big benefit for us," Lowery said.
With a flame-retardant outer jacket and individually jacketed TBII Buffered Fibers, MIC DX Armored Cables are particularly useful for heavy traffic or more challenging exposure conditions and applications requiring extra-rugged cables. Offered in 50-µm and 62.5-µm multimode, singlemode, and hybrid version, MIC DX Armored Cables feature no metallic parts. This makes them faster, easier, and safer to install.
Designing and installing the backbones went relatively smoothly, according to Lowery. In early 2009, two cable runs were specified to be installed from the security operations center of Greenville Memorial Hospital to the OR two floors above and to the ICU four floors above the security operations center.
The fiber backbone had to be installed and ready for use by May 2009 when the new security cameras would be switched over. And when GHS chose to go with the MIC DX Armored Cable, Corning was able to supply the cable runs within the installation timeframe.
According to Lowery, installation went relatively smoothly and the cables were installed during one off-hour shift. Because Greenville Memorial Hospital was the very first Corning Cable Systems customer to install MIC DX Armored Cables, Corning provided on-site technical support from the company's Hickory, NC plant to ensure that installation of the new product proceeded smoothly—support that Lowery said is typical of the customer service and technical resources Corning has always provided for GHS.
He also said he appreciates the fact that MIC DX Armored Cable is easier and safer to install when compared to metal-armored cables. "The technicians who do the installation work are pretty valuable to us, based on their skills and their knowledge of the facilities," he said. "Anything we can do to protect these guys as they're putting it in is something that we value."
The integration of the new video security cameras for the ICU and ORs proceeded smoothly on May 1, 2009, Lowery said, and the new backbones have been functioning flawlessly since then. He said the armored cable's performance, bandwidth capacity, and non-metallic features make it his preferred choice for future armored-cable applications throughout the GHS system.
"We're completely satisfied with the ways the MIC DX Armored Cable is working, and expect to begin specifying it for other armored cable applications for GHS," he said.
Jennifer Cline is a sales engineer with Corning Cable Systems (www.corning.com/cablesystems). Other contributions to this article were made by members of the Corning Cable Systems staff as well as Russell Lowery/RCDD/OSP of the Greenville Hospital System University Medical Center.
More CIM Articles