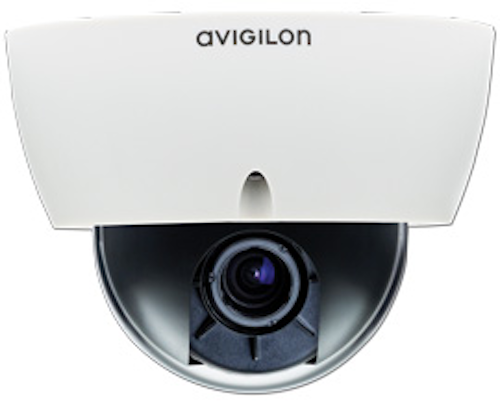 From the June, 2013 Issue of Cabling Installation & Maintenance Magazine
Established providers of IP surveillance equipment are turning their attention to access control, through organic growth or acquisition.
by Patrick McLaughlin
The late May announcement that video-surveillance system provider Avigilon (www.avigilon.com) had acquired access-control system provider RedCloud Security (www.redcloudsecurity.com) was a prominent example of the expansion of vendors traditionally associated with video technologies expanding into the access-control realm. In the deal, announced May 30, Avigilon paid $17 million cash for the entire RedCloud business, the heart of which is a web-based access-control system.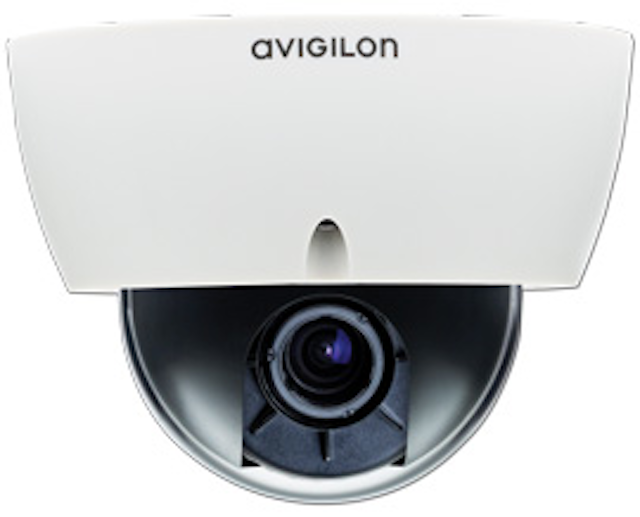 Avigilon is just one company that, having established business in the IP-video surveillance market segment, is now turning its focus to access control.
As RedCloud explains, its Convergence Platform "is built upon an open architecture that leverages best-in-class IT standards to work within the current physical or virtual infrastructure and deliver maximum flexibility and control," adding that the platform enables "the integration of authentication, authorization, and security event correlation across physical access control systems and 'traditional' IT applications." The company produced a white paper titled "5 reasons for IT to get physical with access control," which listed and explained the following five benefits of such security/IT integration: 1) reliability, 2) security, 3) mobility, 4) usability, 5) flexibility. The section of the paper that discusses usability lays out the following scenario. "If the door to a server room is propped open, a well-integrated system will trip an alert to physical security stakeholders, who can immediately switch to video feed to monitor what's going on in real time. The system can automatically suspend network access in nearby rooms until IT and physical security review the SIEM [security information and event management] logs to discover what did or didn't happen, with all activity around the door—including who it was that last swiped in for access—easily accessible. The right access control platform makes it easier for everyone to do their jobs, and ultimately reduces the risk of a small incident snowballing out of control."
View from the top
RedCloud was founded by Terry Neely, who previously served as vice president of engineering at Honeywell Access Systems (www.honeywellaccess.com). An interview with Neely appeared on the Avigilon website (www.avigilon.com/connected) within a few days of the acquisition announcement. In that interview, Neely said of the deal, "One of the big things is being able to tie the video product and the access product together and come up with a common desktop workspace where people can move cameras and doors between both systems."
Also in the same interview, Neely discussed the concept behind RedCloud's founding and what separates its products from the pack. On the company's founding: "You could see a trend to integrate more closely with IT security including identity management and physical access control. It was natural because it follows the same type of principles identity management does. The idea was to build an access control system that took a lot of the same ideas from IT security and applied them to the physical space, which hadn't been done before.
"For example, we have tools built into the product that let us work out of the box with active directory, IT logging systems and with the database systems. The standard answer is from the physical side, you get a software development kit and have to write a bunch of software. Our approach has been, we give you the tools to make it all work. You don't have to write software to make it work; it's just a question of configuring it and plug-and-play, which is really how all the IT security products work. That was the concept—just trying to make that bridge as seamless and effortless as possible."
He said RedCloud access-control technology differs from others in three primary ways. "The first thing is we don't make our own hardware. We use off-the-shelf open hardware from Mercury or HID. Secondly, we are 100-percent browser based, so there's no thick-client software. And the third thing, the integration with IT that's plug-and-play right out of the box."
Converging with IT
When the acquisition was announced, Avigilon president and chief executive officer Alexander Fernandes praised Neely and the RedCloud organization as a whole on its accomplishments to date. Fernandes said they "have redefined physical access control with their unique approach to converging IT and physical security. Avigilon and RedCloud have parallel philosophies when it comes to providing innovative technologies that deliver the most return for our customers."
While the acquisition is a newsworthy current happening, the progression of other companies recognized as providers of surveillance systems into access control is a continuing development. A recent webcast seminar hosted by Cabling Installation & Maintenance featured presentations from two such companies, Vicon (www.vicon-security.com) and EverFocus (www.everfocus.com). For several years Vicon has offered Vicon SMS, which "allows for the automatic linking of ViconNet video with corresponding access control events, which can then be called up and viewed via the Vicon SMS interface," the company explains.
The system, Vicon explains, does not require any special software and it can be accessed and controlled by a standard web browser. It supports access control functions including event and alarm monitoring, badging, and historical reporting. "All operations, including administration, setup and monitoring, can be accomplished using a standard web browser from any PC, without the need for client software," Vicon explains. "A monitoring desktop provides access to all system functions.
"The Vicon SMS/ViconNet integration allows you to build real-time video displays within the access control interface by selecting any cameras available from ViconNet," the company continues. "Access control events automatically trigger ViconNet recording, and a simple mouse-click allows you to quickly view the linked video."
The system also includes predefined and customizable reporting capabilities, Vicon adds.
EverFocus also is primarily recognized as a provider of surveillance cameras, equipment and systems, but does also offer access control technologies through its EverAccess division. The product line includes controllers and modules, readers, cards and accessories, and software as well as complete access control kits.
The devices can be managed through a web interface, and software is available that enables users to manage multiple controllers in an enterprise.
By no means are Avigilon, Vicon and EverFocus the only vendors to establish business with surveillance technologies and turn some attention to access control. The migration of these and other companies in this fashion is on the rise. As these systems merge more closely together, their integration presents challenges. In its "5 reasons" document, RedCloud says, "Organizations that seek out systems that bring together access control with video surveillance, identity management and security information and event management can operate more efficiently and intelligently in all situations. Perhaps most importantly, though, such a system brings down the barriers that have stalled the convergence of physical and logical access control systems for so long." ::
Patrick McLaughlin is our chief editor.
---
Tyco acquiring Exacq Technologies for $150M
Just as this issue was going to press, news of another acquisition in the surveillance market broke. In late June, Tyco (www.tyco.com) announced it had reached an agreement to acquire Exacq Technologies (www.exacq.com) for $150 million in cash. Exacq develops open-architecture video management systems for security and surveillance applications. A news release said Exacq is expected to generate revenues of approximately $75 million in fiscal year 2014.
Tyco said it plans to integrate Exacq into its Tyco Security Products business unit, which provides access-control, video, location-based tracking and intrusion solutions. Mike Ryan, president of Tyco Security Products, said in a statement that the addition of Exacq will help the company "address the needs of a very different type of video user." -PM

More CIM Articles
View Archived CIM Issues