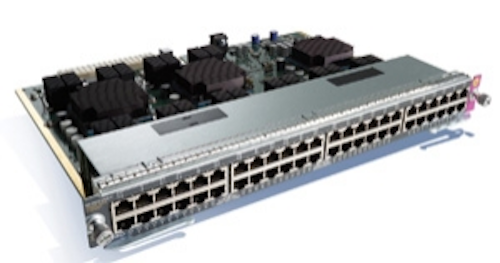 Cisco's Universal Power Over Ethernet technology might not match up to IEEE standards, but early adopters are not shying away.
By Patrick McLaughlin
The networking event created and operated by Cisco Systems (www.cisco.com), called Cisco Live, has emerged as a force among gatherings of networking professionals around the world. The event travels to different continents throughout the year and is often the stage for the unveiling of new technology. In February 2010, Panduit Corporation (www.panduit.com) was among the group that demonstrated working 10GBase-T gear from Cisco at a Cisco Live event in Spain. The United States version of this year's event was held in July. One of many announcements made there was Cisco's introduction of what it calls its Universal Power Over Ethernet (UPOE) technology.
UPOE carries 60 watts of direct-current (DC) power and is available in Cisco's Catalyst 4500E switch in what is known as endspan Power over Ethernet. Endspan differs from midspan PoE in that with a midspan architecture, DC PoE is introduced into a network cabling system via power sourcing equipment such as a powered patch panel. Endspan PoE, including Cisco's UPOE, introduces power from within the network switch.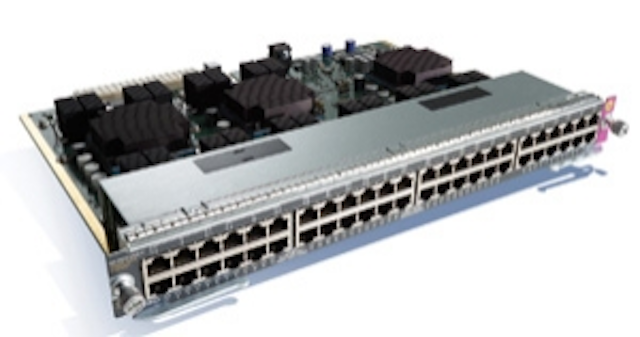 The Catalyst 4500E series of switches from Cisco Systems now incorporates the company's newly developed Universal Power over Ethernet technology. Among the potential applications for UPOE is as an enabling technology for the conversion of security and building systems from analog to IP operation.
Cisco says UPOE "can offer twice the power per port over products from competing switch vendors and provides both power and network access to a greater range of devices through a single standard Ethernet cable." The company adds that UPOE expands the market for Power over Ethernet technology in several ways.
Using the UPOE linecard and splitter, any device that requires up to 60 watts of power can be powered by the Catalyst 4500E, including Cisco IP phones, personal telepresence systems, compact switches and wireless access points.
Cisco is working with the IEEE and third-party device manufacturers to standardize UPOE in next-generation network-enabled devices.
Cisco also has tested other devices it says can, via a UPOE splitter, be powered by the Catalyst 4500E. Among these devices are Oracle Sun Ray Clients, which are thin clients that are used for displaying server-hosted virtual desktops.
Samsung's NC220
Additionally, Samsung (www.samsung.com) and BT (www.bt.com) have integrated UPOE into select devices. Samsung's NC220 zero client display negates the need for a separate virtual desktop client and wall adapter for powering the desktop components. And BT's Netrix turret, which is used on financial trading-room floors, can derive its power from the same Ethernet cable that provides its connection to the network.
According to Samsung, the NC220 monitor powers and connects individual monitors via Ethernet to a virtualized central server, offering users a flexible and convenient cloud-computing alternative to the traditional workstation setup. The company says, "Software and security updates can be installed in minutes from a centralized location, eliminating the need to service each individual workstation. Additionally, the Cisco UPOE technology is designed to enable that both power and data can be supplied through a single Ethernet cable, allowing for easier installation and more flexibility when configuring an office space."
Samsung's senior vice president Jeong Hwan Kim said his company, along with Cisco, "are excited to introduce the industry's first virtual desktop monitor powered by Cisco UPOE. Our joint solution delivers a green workspace, while reducing cost and complexity."
Phil Gaut, general manager of displays for Samsung Electronics UK, noted, "Samsung and Cisco are leading the way in transforming enterprise work spaces. Now every workstation can leverage the power and speed of the company's centralized server, while reducing energy costs and creating a less cluttered environment." In a statement the company added, "The addition of Cisco UPOE increases flexibility and choice for businesses by extending network power resiliency, at reduced cost compared to traditional power infrastructure, to an unprecedented range of devices."
Zero client monitors like Samsung's NC220 are server-based monitors for businesses' cloud computing systems. These products eliminate the need for a local central processing unit, memory and storage at each individual workstation. Instead, the monitor is connected via the network to a central server that executes tasks traditionally handled by a desktop PC. Samsung says it and Cisco had been working together to embed the Cisco UPOE technology into the NC220 since the two companies entered into a partnership earlier in 2011.
BT Netrix turret
The turret is a fundamental tool for traders. The Wikipedia page dedicated to the technology describes it this way: "A trading turret is a specialized telephony key system, also known as a dealer board, that is generally used by financial traders in conjunction with other tools that make up their electronic trading platform. … Unlike typical phone systems, voice trading systems have a number of features, functions and capabilities specifically designed for the needs of financial traders. Trading turrets enable users to visualize and prioritize incoming call activity from customers or counter-parties and make calls to these same people instantaneously by pushing a single button to access dedicated point-to-point telephone lines."
According to BT, its Netrix turret combines network-centric voice, video and data communications to empower the user with instant access to the customer, the market and the applications to support business. BT's president of global banking and financial markets Andy Nicholson issued a statement along with Cisco's vice president and general manager, gigabit switch business unit, Christopher Metivier, saying, "Cisco and British Telecom are partnering with our customers to deliver the next generation trading floor architecture with leading security, availability and manageability. Cisco UPOE is foundational to this architecture to provide resiliency to the trader desk."
IP security, building management
In an overview of UPOE, Cisco noted that among the applications for the technology are "traditional building management and security systems. Today these systems have analog CCTV cameras, building management controllers, serial access control door controllers, and traditional door-locking equipment. Most of these devices run on 12 VDC and have a centralized collection point that connects to the IP network. … Cisco UPOE technology can be used to rearchitect building management and physical access control security applications by using network power to deliver unprecedented value in terms of device consolidation and reducing the total cost of ownership.
"Traditional building management and security systems are built like silos using proprietary networks and communications protocols," the company continues. "Traditionally these systems don't talk to one another or integrate well with each other. Businesses are demanding integration and operational efficiencies. Integration means having the HR system, IT network access system, building management, and security system work over the corporate network. Delivering this experience requires building managers, security managers and IT to give careful consideration to the network design. In addition to providing integration, companies need to account for emergency backup power and maintenance of the network."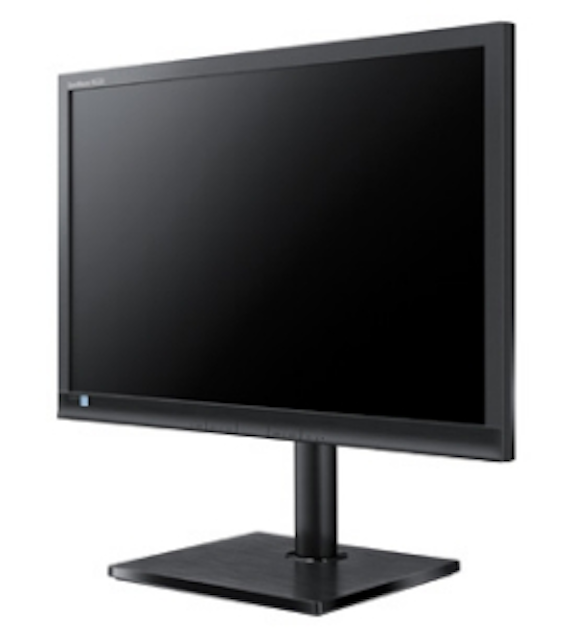 Samsung's NC220 zero client monitor runs on UPOE technology, which the company says will help users conserve energy and reduce costs.
Businesses that make this transition will achieve five main benefits, Cisco says: 1) protecting access control data, 2) responding to alarms more quickly, 3) helping business keep going if the network goes down, 4) simplifying operations, and 5) reducing total cost of ownership with network power. UPOE can be a central part of such a transition and the benefits realized from it, Cisco says. "New buildings as well as upgrades for traditional access control solutions can use the Cisco Catalyst 4500 series switches delivering Cisco UPOE to power the Cisco Physical Access Gateway devices, badge readers, and physical door strikes that are responsible for locking/unlocking the doors," Cisco says. "In addition to the power resiliency offered by UPOE, the platform offers full system-level redundancy and software enhancements such as Nonstop Forwarding and Stateful Switchover to make sure that a single hardware-level failure does not cause downtime to the network."
The cachet factor
While UPOE technology may be outside the specifications put forth in the Institute of Electrical and Electronics Engineers (IEEE) Power over Ethernet specifications 802.3af and 802.3at, the fact that it arrives under the Cisco Systems name gives it some immediate cachet. Several users of Cisco products have already voiced optimism for their use of the Catalyst 4500E with UPOE.
Sarvesh Goorha is a member of the board of directors and group chief information officer for iYogi Technical Services, which operates call centers in India. Goorha said, "As a provider of 24/7 technical support attending to tens of thousands of calls from consumers and small businesses worldwide, iYogi requires a network with high performance and high availability. Cisco Catalyst 4500E switches provide us a resilient foundation, and the integration of UPOE technology offers 60 watts of power for valuable redundancy in the wiring closet. As we expand our operations in India to handle larger call volume, UPOE gives us the flexibility to reduce energy consumption even as we power new virtual desktop clients with UPOE. We are saving both time and money by avoiding laying additional cables to each virtual desktop client, leading to an overall reduction in our total cost of ownership."
Ed Mahon, vice president for information services and chief information officer at Kent State University, said, "We are exploring how to maximize our efficiencies in energy utilization, while minimizing the university's overall energy costs. Because of this, we are looking to deploy the new Cisco unified communications network powered by Cisco Universal Power Over Ethernet. The Cisco Catalyst 4500E series offers scalability and brings value to our organization, as we can take advantage of the benefits of lower energy costs with Cisco EnergyWise. With this functionality, we can add high-bandwidth trunks where and when needed, and still meet our energy-reduction goals."
Cisco's new UPOE technology may appear to be at best invisible to the structured cabling industry because it does not include any midspan PoE technology. Professional installers and contractors who have turned midspan PoE into part of their structured cabling portfolio may view UPOE's introduction as potentially harmful. But the prospect of end-user organizations using UPOE as an enabling technology to convert their security and building-management functions to IP likely is a silver lining to that word we can't stop hearing about these days—the cloud.
Patrick McLaughlin is our chief editor.
More CIM Articles
Past CIM Articles