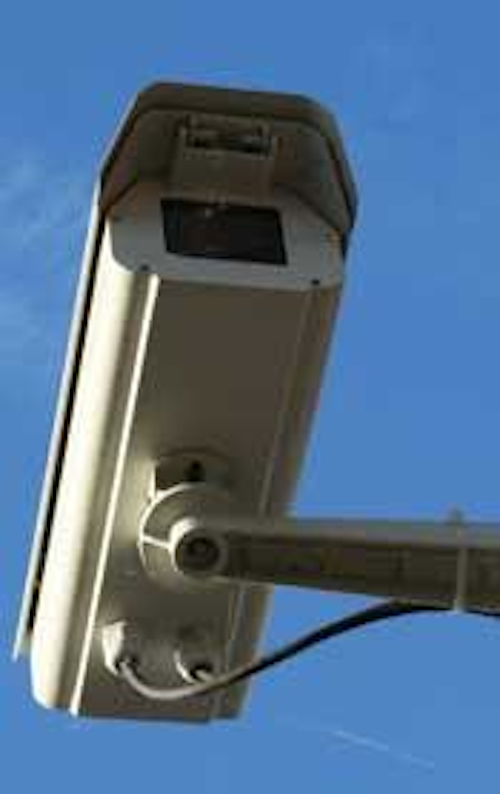 Several dimensions of the market, including IP-based systems, are on the track of continued growth.
by Patrick McLaughlin
Market researchers scattered across the globe appear to agree that various segments making up the overall security marketplace are in bull mode—and those market segments are predicted to continue steady growth in coming years, with several providing opportunities for communications-cabling deployment.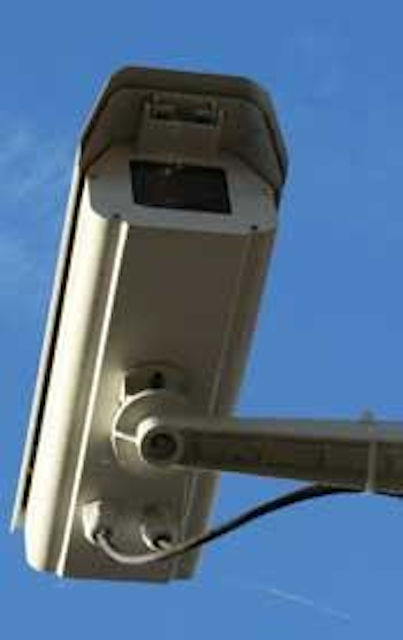 Based on recent reports from market researchers, things certainly are looking up in security and surveillance markets.
Click here to enlarge image
Late last year, U.K.-based RNCOS (www.rncos.com) released a report entitled "Global Electronic Surveillance Market Outlook" that covers a range of surveillance technologies from closed-circuit television (CCTV) to biometrics and radio-frequency identification (RFID). The report tracks mostly historical data on these technologies, from 2005 to current, and also estimates the kind of year these markets will have in 2008.
Another late-2007 release fromRNCOS, entitled "Global CCTV Market Analysis," focuses specifically on IP-based and analog closed-circuit television systems from 2007 through 2011. The report predicts 13% compound annual growth rate (CAGR) over the review period for the combined technologies, saying the total worldwide market in 2011 will be astaggering $17.2 trillion.
IP and CCTV
"As the world is seeing the retail revolution, this sector has emerged as the chief area that offers huge prospects for the global CCTV market," the research firm said in a December statement announcing the study"s availability. "Retailers would get the advantage of examining the loss of cash or inventory, general pilfering, and prevention of crime. Other opportunity areas lie in industries like health care and transportation."
Much of the future demand will come from the Asia-Pacific market, specifically India, China, Singapore,Japan, and Hong Kong. The report also comments onchallenges the CCTV market faces, including insufficient coverage, privacy concerns, and restricted capability in terms ofstorage and retention.
Examining a subset of the CCTV marketplace, IMS Research (www.imsresearch.com), with offices in the U.K., U.S., and China, recently issued a report on the megapixel security-camera market. The researcher predicts greater than 100% CAGR over the next three years for these products, stating that more than 500,000 units will be shipped by next year.
"The market has overcome a number of hurdles to get to this position," the company says. "Perhaps the biggest issue that megapixel cameras have faced to date is how to cope with the volume of data produced, whichdemands more bandwidth and storage volume; however, improved compression algorithms, more widespread Gigabit Ethernet deployments, and reductions in storage prices mean that these issues are being addressed."
IMS analyst Alastair Hayfield says, "This market has been held back while a range of technical problems has been overcome. The market is now poised for a period of rapid growth."
Other technical problems have included low-light performance, which is being addressed by sensor manufacturers. Business hurdles have included the high cost of megapixel cameras compared to standard cameras. IMS notes that megapixel cameras are overcoming this objectionbecause often, a one megapixel camera provides the coverage of multiple standard cameras. Additionally—and no less impor-tantly—the prices of megapixel cameras are falling. Finally, IMS sees more manufacturers offering megapixel camerasin the near future, further boosting market potential.
Small but growing niche
Another recent IMS study examines an entirely differentsecurity application—fire detection. In this case, the firm looks at the emerging market of video smoke detection (VSD).Described by IMS as a market niche, VSD should grow at38.8% CAGR to $36 million by 2011.
Unlike traditional point-based detectors, VSD does notrely on the smoke"s proximity to the detector, which enables the device to detect a fire earlier than its conventional counterparts. VSD incorporates standard video surveillance cameras with sophisticated image recognition and processing software to identify the distinctive characteristics of smoke and flame patterns, differentiating among smoke, dust and haze, IMS explains.
Until recently, most VSD technology has been server-based, but the software is increasingly being embedded into video surveillance devices, such as network cameras. This convergence is expected to bring the cost of the solution down, making it more affordable. Newer systems are combining flame detection and remote monitoring capability, enabling 24/7 response.
IMS cites a general lack of awareness of VSD as the pri-mary hindrance to the technology"s growth; the researcher says suppliers will gain further legislative approval along with market experience, and spur the technology"s growth. VSD is currently being deployed regularly in the power-generation sector, while other prime sectors include tunnels, rail depots, shopping malls, aircraft hangars, and other large non-residential structures.
Last year, researcher Frost & Sullivan (www.frost.com) bestowed one of its best-practices awards upon VSD equipment provider axonX (www.axonx.com). In summarizing the merits of axonX"s offerings, Frost & Sullivan analyst G.G. Hariharan discussed VSD"s enabling technologies: "The manufacturers of fire and smoke detectors and video surveillance systems are moving toward the use of information technology standards to facilitate convergence and interoperability among separate subsystems. The concept of interoperability is fundamentally based on the ability to efficiently and cost-effectively bringtogether information technology and physical security. Building engineers and vendor technicians are able to use information-technology infrastructure to monitor performance and receive other diagnostic information on the facility. Theinterest level among end-users for remote monitoring andcontrol is already high and is still likely to continue to growwith advancing technological capabilities."
Hariharan adds, "From the video-detection standpoint, convergence is aimed at replacing existing standard cameras with highly equipped IP cameras for better detection capabilities."
Proplan and BSRIA
In a similar vein, Proplan recently completed a study on intelligent building controls that puts significant emphasis on fire detection and alarm systems (IBCf). The 712-page report is not international, covering the "EU7" nations of Belgium, France, Germany, Italy, Netherlands, Spain, and the United Kingdom. But that seven-country market is the world"s largest, Proplan says, having surpassed the U.S. market for fire detection and safety systems five years ago.
Because of the geographical area covered, figures are reported in euros. The overall market for these seven countries was €2.744 billion last year. An example of the report"s bullish nature is that while penetration in some of the countries studies represents the highest levels anywhere in the world, Proplan says each of theseven countries exhibits potential for further growth. The study says new IBCfdeployments have been growing at 5% in recent years—far surpassing the overall pace of new construction in general—and the growth rate increases when maintenance revenues are considered.
Often, market research and analyst firms predict or evaluate mergers andacquisitions in the industries they cover. Last April, the research industry had an acquisition of its own when BSRIA (www.bsria.co.uk) acquired Proplan. In addition to the report on IBCf, five other recent BSRIA/Proplan studies are available.
Of the acquisition, BSRIA"s chief executive Andrew Eastwell commented, "This business complements BSRIA"s own activities well, and supports our ambitions to grow our market share in worldwide construction market research. Proplan has an excellent image in the very important sector of controls."
(Editor"s note: Cabling Installation & Maintenance is currently in conversation with BSRIA about a new report on the United States security market and expects to have detailed information in future issues.)
PATRICK McLAUGHLIN is chief editor of Cabling Installation & Maintenance.