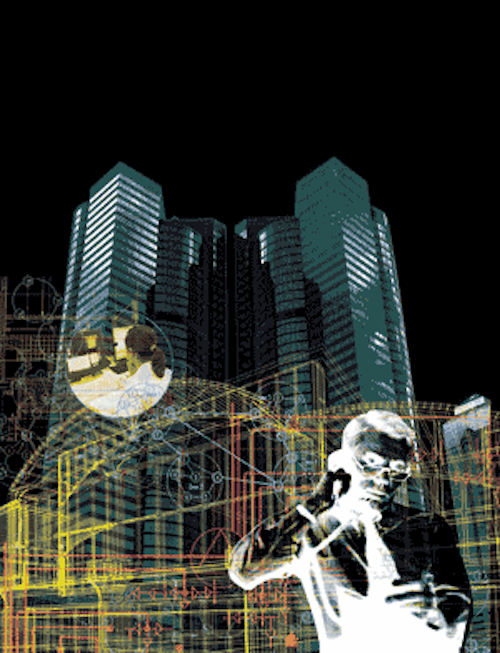 Intelligent network infrastructures making a strong case in the real-estate world.
by John P. Cowley
In November 2007, Realcomm (www.realcomm.com) hosted a half-day "Intelligent NextGen Buildings" seminar in New York City. It brought together some of the great minds in manufacturing, commercial real estate, systems integration and consulting as part of Realcomm's Technology Education for Commercial Real Estate Professionals. Realcomm also plays host to international multi-day tours in areas of the world where intelligent buildings have been constructed, spreading awareness of intelligent building capabilities to building owners and facility managers.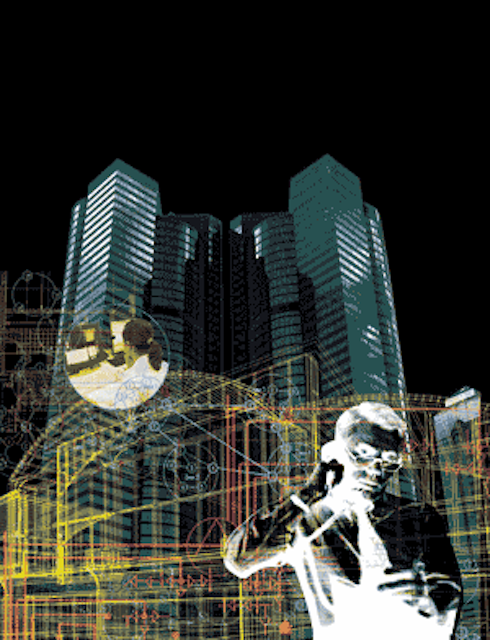 Click here to enlarge image
The New York seminar's format was an informal set of presentations by Realcomm and a few manufacturers, while questions were entertained throughout the day. With all the brainpower in the conference room, one question seemed to create the most intriguing dialogue and fell short of finding a definitive answer: "Why are areas of the world, like Asia and Dubai, so far ahead of the UnitedStates when it comes to intelligent buildings?" Beforerevealing some of the thoughts that came in response to the question, one must understand the concept of anintelligent building and some of the underlyingtechnologies that enable building intelligence.
Defining an intelligent building
There are several definitions and misconceptions floating around for what makes an intelligent or smart building. Generally, an intelligent or smart building is one that controls cost, comfort and safety. The ContinentalAutomated Building Association (CABA; www.caba.org)developed its own definition:
"Intelligent buildings apply technologies to improve the building environment and functionality for owners, property managers, and occupants while controlling costs. Improving end-user security,comfort and accessibility all help user productivity and comfortlevels. The owner/operator wants to provide this functionality whilereducing individual costs, and technologies make this possible."
CABA has been a constant force in moving the intelligent-building effort forward. Its groundbreaking 2002 research, "Technology Roadmap for Intelligent Buildings," discussed technology systems, examined requirements for building managers/tenants, identified opportunities to reduce operational costs and stressed the need for further education on intelligent buildings.
The "applied technologies" to which CABA referred to aren't your state-of-the-art break-room coffee maker or toaster with the "bagel" setting. Rather, the technologies found in buildings include communications systems for voice, data and video; security such as video cameras and access control systems (e.g., identification-card readers to open doors); fire and life safety (F/L/S) systems such as smoke detectors, carbon-monoxide detectors, audio alarms and visual fire-alerts; lighting-control systems; heating ventilation and air conditioning (HVAC) systems; and energy-monitoring systems.
For a very simplistic example of intelligence applied to a system, we can refer back to the round therm-ostats that still exist on the walls of older homes. When dealing with heat, we turned the heat up when we were cold. When we were hot, we turned it down. We might have performed this action hundreds of times each day. Later, the programmable thermostat became mainstream. Not only could it handle heating and air conditioning, but the homeowner could program the thermostat to his or her own preference. Now, the homeowner could let the thermostat control the heat or A/C, and if programmed correctly, the homeowner could save money by using less energy. Intelligence may be applied to systems in buildings–but on a much larger and more diverse scale.
Historically, intelligence or automation was applied to a single system. As systems made technological advancements, manufacturers and integrators started to link systems to-gether initially with gateways or other hardware/softwaresolutions. Now, we are beginning to see the convergence of multiple systems, and two of the underlying technologies rely on connectivity: Ethernet and Internet Protocol (IP).
Convergence and how it relates
Convergence is another term that has many definitions, but its intent is to convey the coming together of two or more entities, whether systems, organizations, or parties. For example, voice communications made its digital transition and converged with the data network resulting in Voice over IP (VoIP). Now,other systems are following suit.
Most convergence happens in intelligent building space.Historically, we have seen building systems such as HVAC, F/L/S and security that were not only installed independently,but also were operated and maintained independently. This resulted in increased capital costs and operational costs. Common sense says that it would cost less to have a single physical-layer infrastructure installed in a building using a single contractor than to install dozens of differentcabling systems to support all the low-voltage systems currentlygoing into buildings. A single network infrastructure is cost efficient; it's cost effective; and it's a better solution than having 40 different systems creating 40 different problems for 40 different maintenance teams to address.
Controlling cost, comfort, safety
There are a number of reasons why it makes sense to make a building intelligent. As mentioned earlier, an intelligent building attempts to control cost, comfort, and safety. Take cost for example. For a building owner or property manager, costs break down into capital costs and operational costs. Estimates have shown that over the life of a building, only 25% of the cost is capital (design, construction and taxes), while the other 75% of the cost is operational (employees, maintenance and service). As the cost of oil approaches $100 per barrel, an intelligent HVAC and lighting-control system may create significant energy savings, which results in a smaller energy bill. Automated features in theintelligent building set temperature patterns during off hours to more energy-efficient levels. Also, lighting may be reduced during in a similar manner. These small steps can help reduce monthly operational costs exponentially.
From a comfort perspective, happy tenants are stable tenants. Intelligent systems on a converged network make the building more desirable, resulting in less turnover and paperwork for building owners and property managers. Tenants can takeadvantage of voice, video, and data communications to remain competitive in their respective markets. Also, ambient temperature and lighting levels can directly affect an employee's workday. The United States Green Building Council (USGBC; www.usgbc.org) found that individual temperature control and high-performance lighting has the ability to maximize productivity in the workplace. Tenants may more easily achieve desired levels through intelligent-building features.
From a safety perspective, the most valuable assets in a building are the people. With intelligent systems in a building, the technology gives people a higher probability of getting out safely in the event of an emergency. For example, a fire-detection system interconnected to the HVAC system can ventilate smoke to the outside of the building for better visibility and air quality inside. In addition, the access-control system on the same network recognizes the situation and automatically unlocks the doors for egress. The in-building wireless system also may send a short message service or text message to building occupants' cell phones or other portable devices informing occupants of the emergency situation. Digital signage on the network may display information for the occupants to avoid the hazardous area, leading them to the appropriate exit. Finally, the access-control system can print out a muster list of who checked into the building that day so the safety officer may account for everyone. This list and a "who's missing" report may then be shared with rescue teams upon arrival.
Conservation and sustainability
The world is finally waking up to the fact that we need to pay attention to how we treat the earth. Right now, and quite probably for the rest of time, the green movement is changing the way the general population views environmental conservation. Society now tells us to recycle, conserve, and reuse on a regular basis. According to the USGBC, conservation is animportant topic for corporations because buildings have a huge impact on the environment. Buildings tax our resources, contribute to global warming, and are where the general population spends as much as 90% of its time.
In the United States, buildings account for 12% of water consumption, 30% of greenhouse-gas emissions, 65% of waste output, and 70% of electrical consumption. The USGBC estimates that the average savings for a green building is 30 to 50%water-use savings, 35% carbon savings, 50 to 90% waste savings, and 30% energy savings. The USGBC has developed a program called Leadership in Energy and Environmental Design (LEED) for rating how "green" a building is. LEED promotes a holistic approach to sustainability by recognizing performance in five key areas: sustainable site development, water savings, energy efficiency, materials selection, and indoor environmental quality. The USGBC's efforts in their green building movement are already impacting the way buildings are designed in the next decade.
There are many areas in which human intelligence is all that is needed to go green, conserve, and help with the collective sustainability as society tries to reverse the global-warming trend. Existing buildings can be refurbished instead of breaking new ground to build. Builders can use recycled material to build. Facility owners can look toward more energy-efficient systems, whether it's EnergyStar appliances or compact fluorescent light (CFL) fixtures. Outside of the office, tenants may start and end their days a little greener by carpooling to work.
While humans are making the effort, intelligent systems follow suit. Tying HVAC systems to access-control systems may be used to reduce energy consumption. Why turn on the lights and the heat or A/C for an entire floor if half the people are out for the day? In the Realcomm seminar, they discussed an innovative system in Asia where a video camera in the parking deck reads an employee's license pate. Once identified, the building turns on the heat or A/C in the tenant's office and turns on the light to the level of foot candles that the occupant finds most productive. The camera also provides the obvious safety and security function to keep the tenants safe.
Moving forward with intelligence
Now, back to the interesting question that a member of theaudience at the Realcomm seminar asked: "Why are areas of the world, like Asia and Dubai, so far ahead of the United States when it comes to intelligent buildings?" Some of the thoughts that were thrown out seemed reasonable: "They have more money up front to put in these intelligent systems," … "They do not have to worry about the codes we have to worry about here in the United States," … "They don't have the unions to deal with." Some of these thoughts may have some truth to them, but they are not insurmountable obstacles. Unless building owners and facility managers start to make a change, the United States will fall further behind these other areas of the world.
Two things remain clear. First, an intelligent building cannot be an afterthought. The further down the path in thedesign cycle one is before thinking about designing intelligence into the building, the more expensive it will be to implement. The Department of Energy suggests that an integrated design approach be adopted, and the design team needs to have representation from the following constituents (in no particular order): tenants, commissioning agent, project manager, mechanical engineer, construction contractor, inspector, electrical engineer, interior designer, architect, landscape architect (landscaping consumes a lot of water), building operator, building owner, and an energy consultant.
The other clear point is that intelligent buildings need a high-performance physical-layer infrastructure on top of which these intelligent systems ride. A building may have the fastest computers and the most-advanced security cameras, but all of that equipment may be rendered obsolete if operating on a low-performing network. Whether the building's design calls for copper, fiber-optic, or coaxial network cabling, the speed of a building's network infrastructure will have a direct impact on the tenants' daily operations.
One of the biggest mistakes a designer can make is underestimating the building's need for bandwidth over that building's life, which may be decades. Video mail, telepresence, and other life-altering forms of communications, are right around the corner. Don't let the speed of the network, or otherfacility owners, pass you by.
JOHN P. COWLEY is senior manager of business development with CommScope Enterprise Solutions (www.commscope.com). He is responsible for developing and executing the business case, marketing plan (including go-to-market strategy), and training and support plans for the Systimax Intelligent Building initiative.
---

Task force presents recommendations to CABA board
In early December, the Continental Automated Building Association's (CABA)Intelligent Buildings Task Force reported its recommendations to the CABA board of directors concerning methods to strengthen the intelligent building industry. The task force based its recommendations on a commissioned business plan it oversaw. The plan provided guidelines on how CABA can successfully adopt new strategies to accelerate market acceptance of intelligent building technologies.
The business plan, drawing heavilyupon CABA's Intelligent Buildings Roadmap, identified strategies for industry to develop intelligent buildings that have the greatest potential to drive broad acceptance. Strategies recommended to the CABA board of directors included: development of an education program; creation of an intelligent building definition; establishment of an intelligent building brand; development of industry-wide marketing programs; and strengthening ties withother industry associations.
"We are grateful to the Intelligent Buildings Task Force for their dedication toadvancing a vision of sustainable and high-performance commercial buildings using cutting-edge technology and integrated systems," says Ronald Zimmer, CABA's president and chief executive officer. "It is our hope that the recommendations posed by the task force will ultimatelyresult in greater market opportunities for our membership."
Under the direction of CABA's Intelligent & Integrated Buildings Council, recommendations will be examined through a series of industry working groups. The working groups will specifically reviewopportunities, strategize, and determine the best means of achieving task-force recommendations. All CABA members in good standing will be able to participate in the proceedings of the industry working groups.
"We are extremely pleased that CABA is advancing our industry through substantive action," says Thomas Lohner, P.E., vice president, TENG Solutions and chair of the CABA Intelligent and Integrated Buildings Council. "The Intelligent Buildings Council now looks forward to assembling and marshaling all the resources necessary to move the industry toward critical mass."
In other CABA news, the organization recently made several appointments to its board of directors. Among the newly appointed board members is Jack Merrow, director of marketing, product management, and business development with Leviton Manufacturing Company.
"CABA is pleased that Dr. Merrow has joined our board," Zimmer says. "His vast amount of experience and knowledge will ensure strong representation from anactive manufacturer of high-quality home controls and other integrated products."
Merrow joined Leviton in 1994 as director of marketing and customer service for what was then the Leviton Telcom (now Network Solutions) business unit. In 2000, he helped launch the Leviton Integrated Networks business. He has been active in market research, training, certification, and creating installation manuals and other documentation for residential structured wiring. As part of the Strategic Technology Group at Leviton, Merrow focused on integrating systems and developing graphical user interfaces for residential energy management and lighting control and helped form alliances with Schneider Electric/Square D and various other companies.
He also focused on defining and developing no-new-wires retrofit strategies and technology, and has led several residential builder/contractor technology demonstration projects including both networking and home control systems.
"I am looking forward to working withCABA to contribute to the development and application of technology and automation solutions that will improve the comfort, productivity and efficiency of today's homes and buildings," says Merrow. "CABA contributes an important perspective to our industry, bringing a unique mix of companies, individuals and organizations togetherto advance the adoption of home and building automation solutions."—P.M.