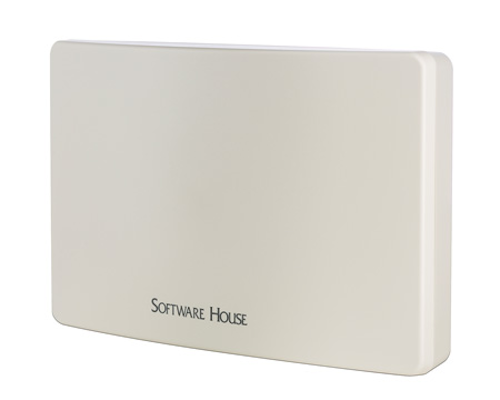 Supported by layer-one infrastructure, these building systems advance to make administration more efficient.
By Patrick McLaughlin
Access control is among the building system that, in this Internet of Things era, can become digital- rather than analog-based and in doing so, provide building owners with both information and more control over the system's functions. Axis Communications described some of the technological and business opportunities this transition could create in its white paper "IP opens doors to a new world of physical access control."
The company explained that the migration of access control from analog to digital will bring benefits comparable to those achieved by migrating video surveillance from analog to Internet Protocol, including lower installation costs, more configuration and management capabilities, enhanced system versatility, and the ability to integrate with other security products. "IP technology is not totally unknown to or unused in the access control industry," Axis observed, "but existing systems have not been able to fully exploit the advantages of IP.
"Typically, a legacy access control system is dependent on having each device—card reader, handle, door lock, door position switch—hard-wired with RS-485 cable into one central unit or central server. Besides being proprietary systems, which confines the end user to one single provider of hardware and software, these solutions often tend to be very complex and require expert personnel to handle installation and configuration.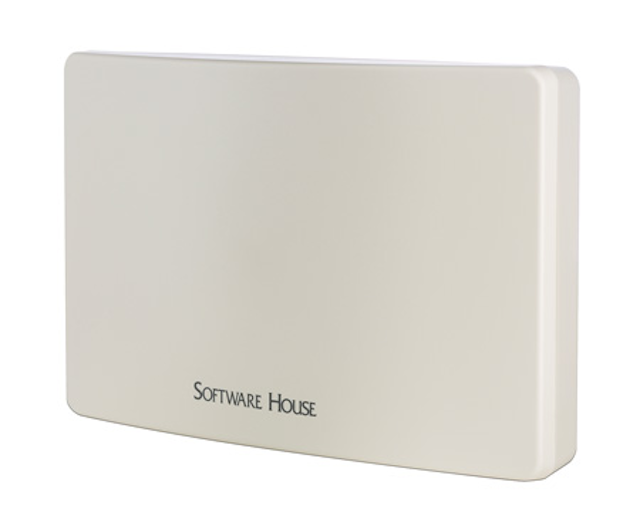 The iStar Ultra LT Door Controller from Johnson Controls' Software House brand provides IP architecture and enterprise-level features for small to mid-sized access control deployments, the company says.
"Furthermore, when expanding traditional analog systems the process is complicated by the need to consider that a typical central controller is built to accommodate a certain maximum number of doors, normally 4, 8, 16, or 32. Not only does this limitation make the system inflexible, but also makes it difficult for the end user to match requirements with products available, i.e. if there is a want for access control at 9 or 17 doors. The lack of flexibility also brings high marginal costs, which can make the addition of one extra door unjustifiably expensive."
Transmission Control Protocol/Internet Protocol (TCP/IP) systems enable what Axis called an "edge" solution, which it described as having "one controller for each door, which then is connected to the existing local Ethernet through a regular network switch. Because IP networks are ubiquitous in offices, stores, factory plants and similar facilities, the cost of adding an IP-based door controller would be minimal, as opposed to multiple serial connections wired back to a central server.
"Cabling work can be even further facilitated," Axis Communications said. "By employing a Power over Ethernet supported controller at each door, the need for separate power cables for door equipment such as locks and readers can be eliminated. This reduces the total installation cost. In addition, support for uninterruptible power supplies makes it possible to avoid having battery backup for door equipment."
ONVIF profiles
Axis authored that paper three years ago. In the time since its publication, some technological evolution and innovations have shaped the IP access control landscape. In July of this year, ONVIF (founded as the Open Network Video Interface Forum in 2008 by Axis, Bosch Security Systems and Sony) announced the final release of Profile A "for broader access control configuration that establishes a standardized interface for access control clients and expands the configuration options of ONVIF conformant access control systems," the group said. "The release marks the first open specification that allows for the mixing and matching of access control devices and clients within a system, facilitating interoperability for multi-vendor products."
Per Bjorkdahl, ONVIF steering committee chair, commented, "Profile A is a significant development for the market because it provides a pathway for integrating together access control panels and hardware with management software from different manufacturers. This pathway for integration also provides futureproofing of an access control system, as it allows another manufacturer's access control management software to be installed in the future, eliminating the need for a hardware rip-and-replace scenario."
In 2014—the same year the Axis paper was produced—ONVIF released its Profile C for physical access control. It said at the time, "Through Profile C, systems integrators, specifiers and consultants are able to achieve interoperability between clients and devices of physical access control systems and network-based video systems. With this final release, manufacturers are now able to introduce Profile C conformant products to the market.
"With Profile C, compatibility between access control edge devices and clients is improved, installation simplified and training time diminished because of the reduced need for multiple proprietary monitoring systems to handle different access control systems devices," ONVIF added.
This year's release of Profile A broadens access control configuration, the group stressed.
Hardware and software upgrades
Also this year, several suppliers in the access control market have unveiled new software programs and upgrades.
In January, Isonas released the Pure Access 2.0 software platform. It released the original Pure Access in 2016. "Pure Access provides a complete access control platform allowing for full installation, administration and management of [Isonas's] Pure IP access control hardware," the company boasted. Updates in the 2.0 version include integration with Microsoft Active Directory. The company says this capability allows system users to "unify IT and physical security platforms and centrally manage people and groups from a single interface. The integration allows selected user information such as name, badge ID, PIN, and access control permissions to be transferred from Active Directory to Pure Access with an automated synchronization. This eliminates manual intervention and potential errors."
A second capability added with Pure Access 2.0 is a custom rules engine, which Isonas explained "gives customers the ability to trigger actions or responses when a specific event occurs. An email alert can be set up to track a specific alert or credential along with dashboard notifications."
In August, Johnson Controls introduced the iStar Ultra LT network door controller—a hardware introduction that is rooted in software—from its Software House brand. According to the company, the controller "provides a full IP architecture and enterprise-level features for small to mid-sized access control deployments."
The controller "centralizes all access control decision processes and secures network communications while allowing end users to use existing infrastructure and PoE capabilities to reduce costs," Johnson Controls said. "With a scalable architecture that includes support for up to 8 card readers and 500,000 card holders, iStar Ultra LT is ideal for businesses seeking a flexible access control system that can be expanded as needed," the company noted.
The control module maintains the local access control database and makes all access decisions, centralizing access control management for operators, Johnson Controls emphasized when introducing the product. It "can be shared with several Ethernet door modules, providing added cost savings," the company noted. "Its advanced encryption and authentication ensure that communications between access controllers and doors are cyber-secure. iStar Ultra LT also includes a Bluetooth low energy smartphone application that allows operators to configure and manage controllers and locks—lowering commissioning, and saving time and effort."
In September, 3xLogic announced the release of its Vigil Client 10.0 package, which integrates the company's Infinias brand surveillance and access control offerings. With Vigil Client 10, "users can monitor doors in the client tree view and can access live video, if a camera is available, as well as view events and people associated with these doors," the company said. "Tools within the client allow users to perform momentary unlocks, view live events, and search past events."
Among the list of the package's features, 3xLogic noted Vigil analog and PoE settings, "which allow users to manage analog cameras and PoE switches from a single unified interface." Commenting about the system's installation and setup, the company pointed out, "There are no wires from the access control system to the video system. All data exchange is through the software. Ease of installation is achieved with an automated, cloud-based programming tool. Scan a QR code from a smartphone and installation is virtually complete."
---
Patrick McLaughlinis our chief editor.