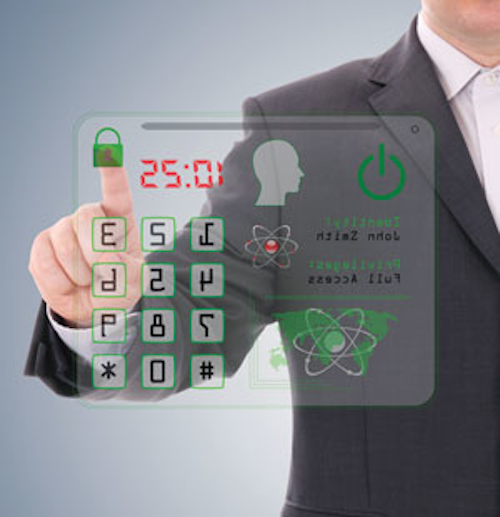 From the January, 2015 Issue of Cabling Installation & Maintenance Magazine
Knowledge of the market and technology solutions can elevate contractors' prospects to make access control part of their repertoire.
By Jeremy Krinitt, Frontier Security
According to a report published last spring by the market research firm IHS, the global access control industry was forecast to grow 7.6 percent in 2014 to $3.58 billion. With the lingering impact of the recession finally beginning to fade, combined with numerous technology innovations that have taken place in electronic access control over the past several years, IHS concluded that the market was poised for rapid changes in the short-to-medium term. There is perhaps no better time than now to expand your business into the access control and security systems integration space.
Of course, heading into uncharted territory with your business can be challenging, and it is certainly something that should not be taken lightly. However, with the right training and know-how, making access control and security systems integration part of your portfolio can help your company increase recurring revenue, as well as build stronger and longer-lasting relationships with customers. Detailed in this article are a few things to consider when making the jump to security installation.
Know your market
If you do decide to branch out into access control and other forms of security systems integration it is paramount that you become familiar with the unique challenges and requirements in the vertical markets and geographic regions within which you operate. There are specific requirements or certifications that have to be met under certain circumstances before a company or their employees can even begin installing or configuring security solutions. Laws vary from state to state as to the exact number of training hours or on-the-job experience that is required for security system installers, but nearly all require that technicians show some level of proven knowledge about the solutions they are working with.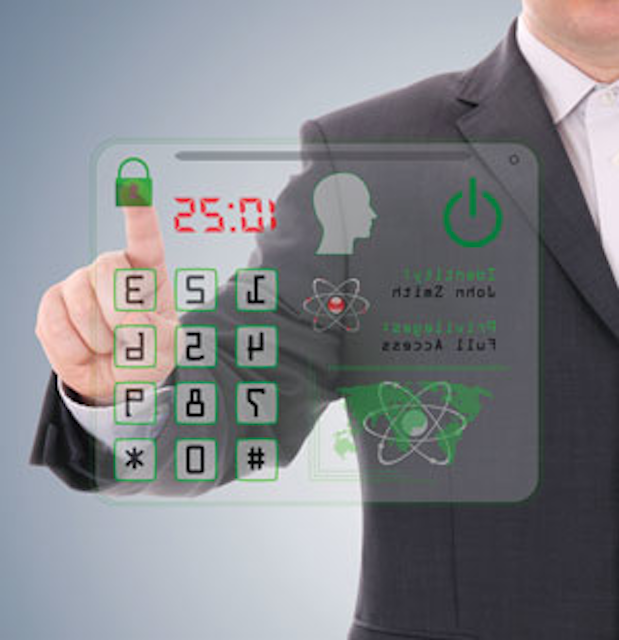 Whether simple or complex, an access control system becomes an essential part of an enterprise's building or campus, requiring significant planning between a user organization and a systems integrator.
It may sound elementary, but it's also essential that you are aware of the specific challenges of the particular project or customer with whom you are seeking a contract. Specifically, in enterprise applications where there may be a myriad of disparate systems that need to be tied together, it is crucial to talk to the customer ahead of time to understand their expectation level with regard to usability and the infrastructure upgrades that may need to happen for that expectation to be met.
One of the primary barriers for companies looking to enter the access control or security systems integration space is a lack of familiarity with project requirements. However, there are a number of ways organizations can overcome this. One of the best ways is to work with a partner to ensure you are meeting the customer's needs and that the solutions being put together will serve them optimally. Bringing on staff members who have the level of security systems knowledge required is another way companies with lack of industry familiarity can alleviate these types of issues. Communication with product manufacturers, who can also provide valuable input to installers regarding any challenges that may arise during a project, is also necessary. The security industry is a space that's constantly changing over time, so you need to understand the trends, as well as the pros and cons of different technologies, to better serve your customer base.
Access control, in particular, requires a lot of planning and cooperation between the end users and their system integrator in order to achieve a successful implementation in the long-term. Integrators who cultivate these relationships have the opportunity to benefit financially through the selling of additional products and service-and-maintenance contracts. Given the regular changes that take place throughout the lifespan of a facility's physical security environment--whether it is a door that needs to have access-control safeguards placed on it or the movement of a department from one section of a building to another and the access rights and privileges that have to be changed accordingly--the customer is going to depend heavily on their trusted integrator partners to help make these changes as painless and as seamless as possible.
Choosing the right solution
The movement of security solutions to IP networks and other technologies may have their own unique elements that differ from the way solutions work in other industries. However, there are many similarities in the knowledge and experience that integrators of other solutions can carry over to the security space as well. One important element to be sure to clarify through collaboration with vendors and end users is in the area of integration. When you have two vendors with certain capabilities in their products, there's no guarantee that when those solutions are tied together the same capabilities will be available to the end user. Integration is a broadly used term, but there are a lot of details behind what an integration actually entails and how that impacts the value of the solution the customer believes they are getting.
Another interesting part of the equation is the new capabilities that can be created as the result of the integration of different solutions with one another. For example, video surveillance systems may be used in standalone applications, but the extent of their use may be for limited purposes such as having security personnel monitor feeds to ensure the area being watched is safe, or after-the-fact investigation. When that is scaled out, particularly in large environments, the feasibility of such a solution is greatly reduced. However, a surveillance camera network combined with an access control system can provide a user with video footage of when a door is accessed to verify whether a triggered alarm is false or needs to be investigated further.
Aside from just installing a piece of software to tie different hardware components together, you need to have a conversation with your customers about the new capabilities that will result from an integration as they may need to change their processes and procedures to take full advantage of them. As such, when it comes to access control, it is crucial that you choose devices and software platforms that provide flexibility for integrating with other security and/or building management systems.
Ultimately there isn't one system that provides everything each of your customers may want. Oftentimes, customers will realize they need capabilities they didn't originally plan for when the system was initially installed. If a robust solution has been implemented, these additional requests can often be addressed with the capabilities present in the current access control or video management platform being used, which saves time and additional expenses on infrastructure improvements.
Here again, integrators that have access control and security as a part of their service offerings stand poised to reap financial gains by being able to provide additional work and services. Among these additional elements are expanding a customer's access control or video system, or adding elements such as elevator control, biometrics or complementary solutions such as intercoms.
The language of IT
Access control, like many other technologies, has been greatly impacted by developments in the IT world. Commercial customers now expect the same level of user-friendliness in the products they purchase as consumer technology. For example, being able to remotely access a security system from a tablet is more or less expected and not just a "nice-to-have" feature anymore. While it may seem simple, providing visibility to a solution from a mobile device can change the way customers plan to manage their security environment.
These advancements in IT have also had a positive impact on systems integrators by enabling them to ease the implementation and management of access and other security solutions. When you really get into the "guts" of access control, there can be complexity that goes into meeting the requirements of different installations. But the back-end complexity should rarely, if ever, be seen by the clients who have to manage the system on a day-to-day basis. That's a credit to these technology innovations.
Due to the increasing convergence of IT and physical security, IT personnel now play a bigger role in the selection of various technologies that run on the corporate network. Therefore, it is absolutely critical for integration firms that want to enter the security market to be able to speak the language of IT administrators. Also, in situations in which there might be downtime during an installation or a system upgrade, there needs to be close collaboration among security, IT and the integrator to make sure there is no substantial interference with a company's operations.
Cabling is a critical piece of the larger solution, be it for an IT network or the low-voltage elements of a security system, so the involvement of cable installers in the planning and implementation of these projects is paramount. However, there often hasn't been an opportunity to have a higher-level plan put together around cabling infrastructure and what is necessary to meet not only the needs for access control and security, but for other building systems as well.
Cabling solutions and IT infrastructure providers are uniquely poised to be able to have those conversations and provide additional value out of the infrastructure that has already been implemented. Educating yourself and adding access control and security to your repertoire can help take your installation business to another level.
Jeremy Krinitt is general manager of Frontier Security (www.frontier-security.com).
---
Sizing up access-control technology
This article refers to market projections made by research and analyst firm IHS. IHS closely examines the technologies used to build and operate these systems. Over the past couple years, IHS analysts have produced several documents on these topics.
Within that timeframe, IHS senior analyst for access control, fire and security, Blake Kozak, commented on the gap between legacy and new technology access-control technologies. IHS said, "Despite the exciting trends and industry buzz surrounding mobile technologies, wireless locks and hosted access control, more long-standign and less-sensational trends such as encryption and multi-technology readers are taking center stage in the access control market."
Kozak pointed out, "Although multi-technology readers have been around for many years, these devices are now being installed in more applications than ever before. ... Today, more readers come preconfigured to offer both proximity and smart-card technology. This allows customers to futureproof, and many users will opt for this technology regardless of their current needs, in order to save on costs in the coming years."
IHS also noted a rise in reader-vendor partnerships. -Ed.
More CIM Articles
Archived CIM Issues