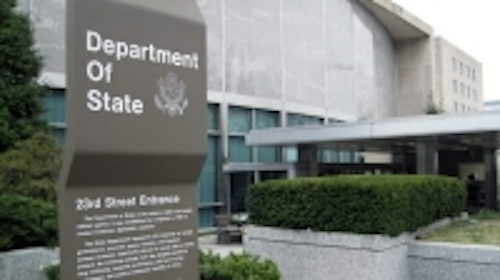 Photo: Bethany Swain/CNN
CNN recently published a wire-type report noting how, "Overlooked in the controversy over Hillary Clinton's use of a private email server, is the fact that suspected Russian hackers have bedeviled State Department's email system for much of the past year and continue to pose problems for technicians trying to eradicate the intrusion."

The report states that federal law enforcement, intelligence and congressional officials briefed on the investigation say the hack of the Department of State's email system is the "worst ever" cyberattack intrusion against a federal agency. The officials said that the attackers who breached State are also believed to be behind hacks on the White House's email system, and against several other federal agencies.

Last November, the Associated Press (AP) reported the apparent hack of a U.S. State Department e-mail system. The email system was subsequently shut down for security improvements. The video below shows the AP's coverage of that news.



Full story:Sources: State Department hack the 'worst ever' (CNN)