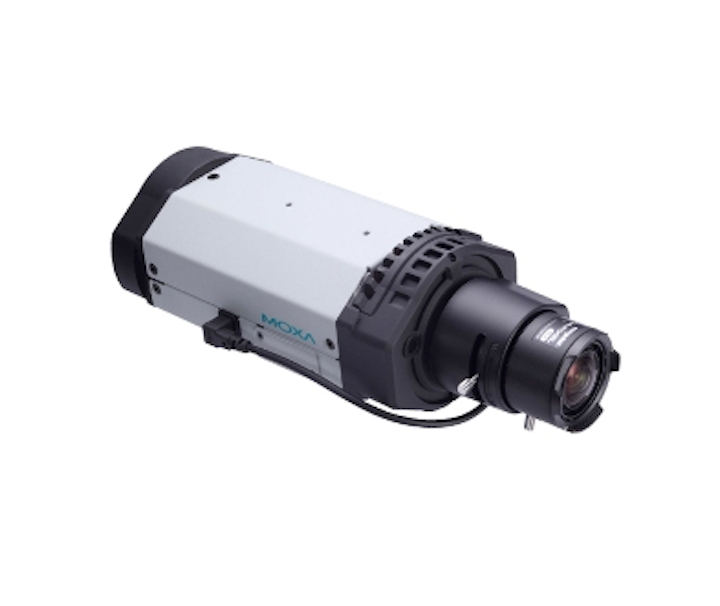 Moxa recently announced that its VPort 36-1MP-IVA-T surveillance camera received Underwriters Laboratories (UL) certification for Class 1, Div. 2 hazardous locations. What does that mean, exactly? The company explains, "The camera can be safely deployed in potentially hazardous locations where flammable gases or vapors either are or may be present in the atmosphere in sufficient concentration to produce an ignitable mixture." Moxa added that the UL certification makes the camera viable in petrochemical plants, onshore and offshore drilling, chemical processing facilities, dip tanks, spray-paint areas and locations with storage and handling of liquefied petroleum and natural gas.
Joe Cook, business development manager for industrial video networking with Moxa, said, "Oil and gas applications present unique challenges for video monitoring, ranging from harsh weather to the presence of ignitable gases, so it is critical to use the right equipment. Our VPort 36-1MP-IVA-T series PoE camera excels with its combination of HD video quality, wide -40 to 75 degree Celsius operating temperature, and purpose-engineered design that ensures safe and reliable operation for our Class 1, Div. 2 customers."
The camera also boasts characteristics including intelligent video analytics and image optimization technologies. It provides three simultaneous H.264 and MJPEG video streams with up to 1280x800 HD resolution sent at 30 FPS. Built-in technologies include digital noise reduction, wide dynamic range and back-light compensation. Moxa says these features, along with the built-in removable IR-cut filter and automatic color mode switching, make the camera well suited for day and night use.