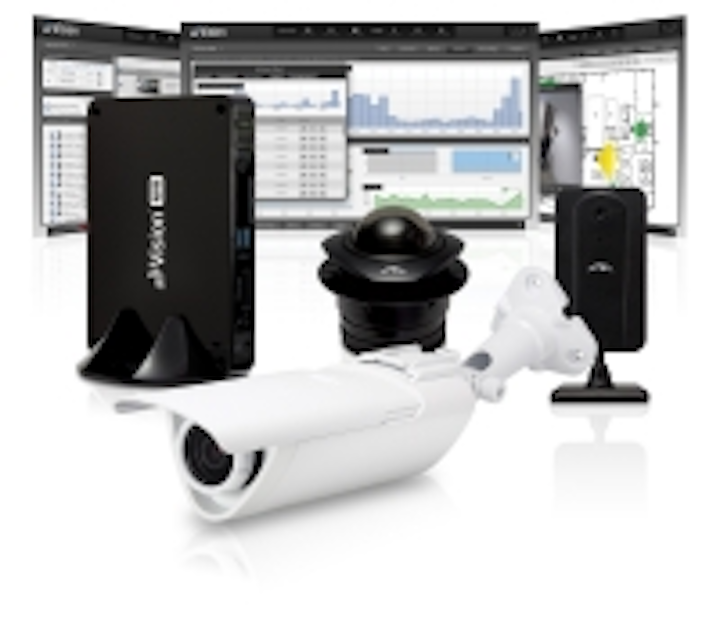 Ubiquiti Networks (NASDAQ: UBNT) has introduced its airVision 2, an integrated video surveillance system for deployments of up to 50 IP cameras. Suitable for enterprise applications including organizational safety, facilities' physical security and retail loss prevention, the airVision 2 platform includes re-architected software, the company's airCam cameras, and a new network video recorder (NVR) appliance.

The compact airVision NVR can store up to 1,200 hours of video at 480p resolution, or 400 hours of video at 720p HD resolution, on a built-in 500 GB hard drive. When combined with the company's airCams and the airVision video management software, a complete, enterprise-class video surveillance system can be deployed in a matter of minutes, claims Ubiquiti. For deployments with larger storage requirements, users can use the airVision NVR software on their own servers.

See: The use of fiber optics in security and surveillance systems

The included airVision 2 video management software combines an intuitive user interface with advanced features. According to the company, the fully upgraded software now also includes: auto-discovery of airCams for easy configuration and centralized management; user-level security; H.264 video support for enhanced image quality and storage utilization; and mobile device support for iOS and Android. The software comes bundled with the airCam and airVision NVR hardware, so there are no additional license costs or subscription fees. Other major software enhancements include: camera-based motion detection for improved performance, playlists for configurable live views, and automatic, rule-based storage management for more efficient disk usage.
"The traditional multi-vendor, pick-and-choose video surveillance market is needlessly complex and inefficient for most users," contends Robert J. Pera, CEO of Ubiquiti Networks. "Ubiquiti is streamlining the deployment of IP video surveillance by providing advanced capabilities in a fully integrated, disruptively-priced system."
More: Standards, cabling remain issues for surveillance systems