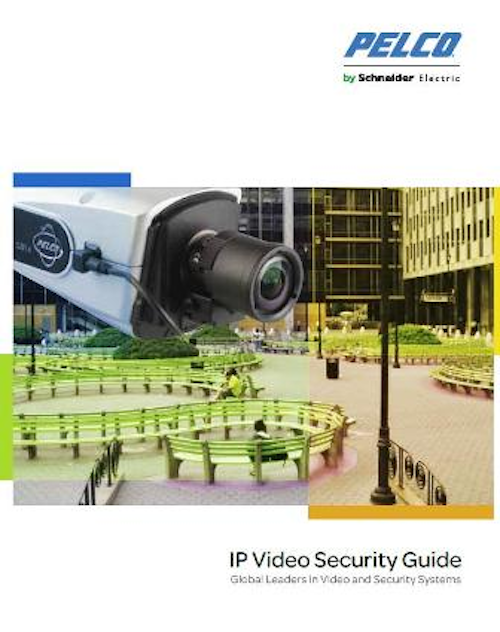 The IP Video Security Guide from Pelco is a free, downloadable 43-page document meant to help IP-video security system designers, installers and users develop the most appropriate approach to IP video.
The guide's first page explains its purpose and includes the following: "Greater responsibility is being placed on IT professionals to design, integrate and administer their video security components without compromising network integrity or performance. Today's converging network technologies require increased bandwidth, Quality of Service for prioritized traffic, and the transmission of all IP-based technologies over a common network." The guide urges users to consider the following factors before setting up their own systems. 1) Features. 2) Performance. 3) Scalability. 4) Flexibility. 5) Cost. 6) Future expansion.
The first two sections of the guide cover the benefits of video-over-IP and an introduction to network video security. Following sections explain video formats, the impact on network performance, infrastructure design and topology, protocols, alarms, lenses, camera features, PTZ camera control and configuration, and recording methods and storage options. The final three sections cover IP-camera purchase considerations, system design, and Pelco's Global Training Institute.
Anyone can download the guide for free directly from Pelco's website.